I stopped at the farm market and picked up some apples this week. Gala apples.
I'll be honest here. I normally don't buy Gala apples.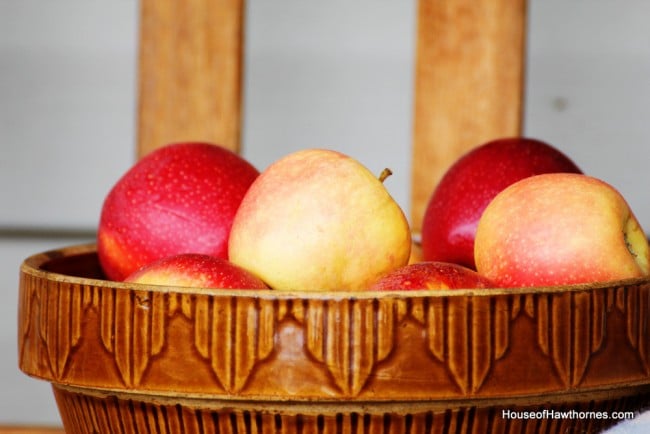 I normally buy Golden Delicious apples. I love Golden Delicious. I have dreams about Golden Delicious. Golden Delicious apples are like candy to me.
Did I make it clear that I LOVE Golden Delicious apples?
But you know what? The skin on the Golden Delicious just doesn't shout Fall to me. It's a little spotty and a weak blah yellow color.
So I bought apples that I don't love. That I don't have dreams about. Because they would look better in this bowl when I photographed them for my Fall porch vignette.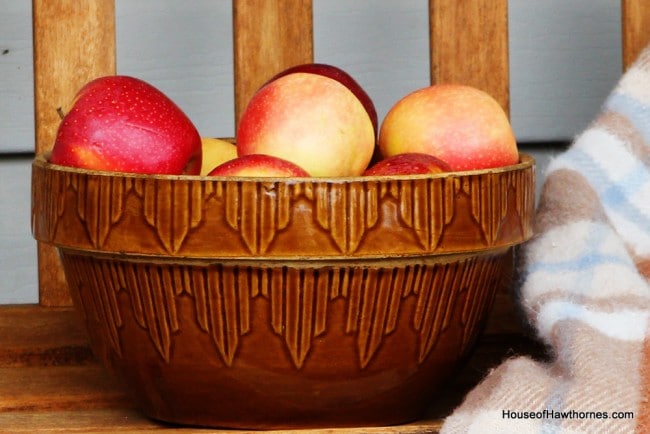 I feel like I've cheated on my favorite apples because they weren't pretty enough.