Today I am showing you a very quick and easy way to decorate a fall planter box.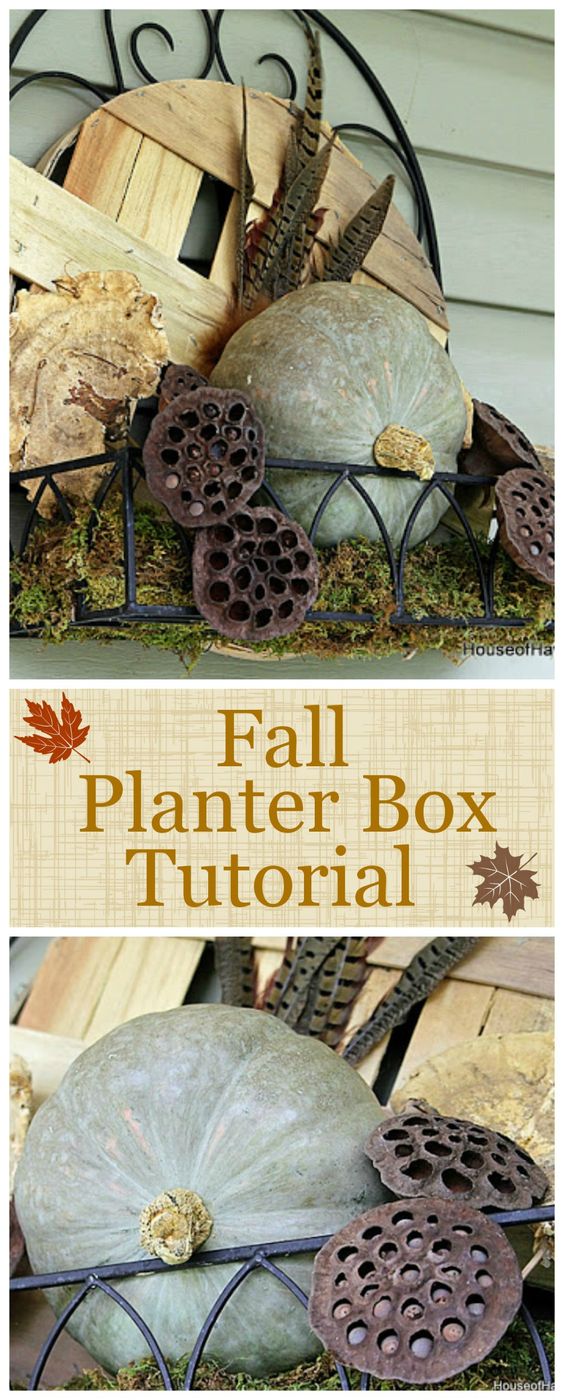 This sits about two feet from my front door and normally I would hang a wreath on the door and throw some gourds in the planter and call it a day. But this year, I decided to decorate my planter a little more and do away with the traditional fall wreath altogether.
You gotta change it up.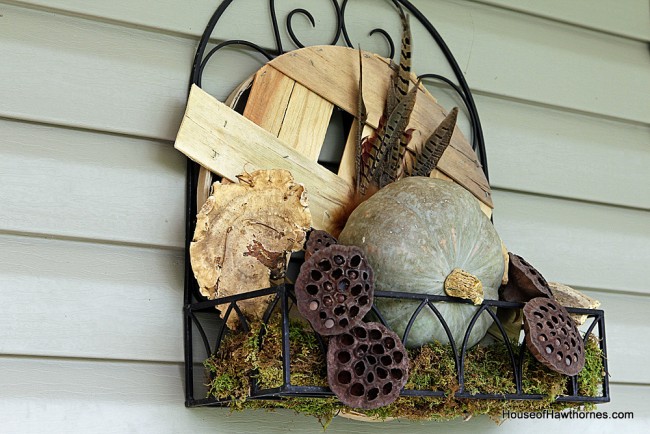 I grabbed the top to my bushel basket and a scrap of burlap. Bought some dried seed pods, dried mushroom sponges and feather things at Hobby Lobby. And sprung for a greenish pumpkin shaped gourd at the farm market.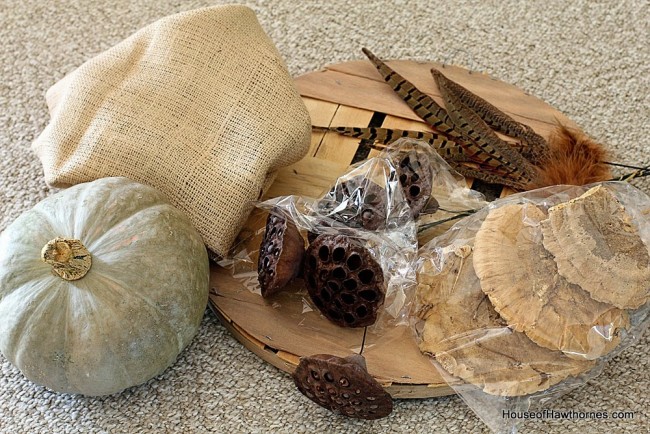 The bushel basket top went in the planter first.
I was going to buy some of that rectangular floral foam, but peed my pants when I saw how much it was. OK, it was just $3.99 a brick, but I would need two and that was a little too rich for my thrifting sole.
So I decided to just use a pool noodle instead.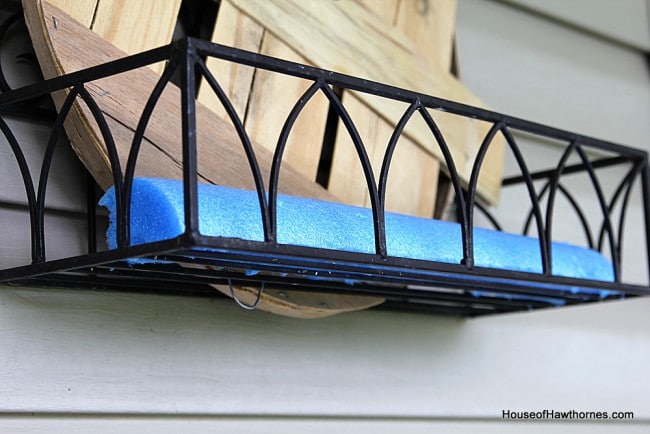 We're not using the noodle anymore this year and rather than store it, why not put it to use. I just chopped off the length I needed.
I decided to not use the burlap after all and just hot glued some left-over-from-Spring bagged moss to the pool noodle instead. Sure, I could have left it neon blue, but glue guns are so fun. And the blue was so gaudy.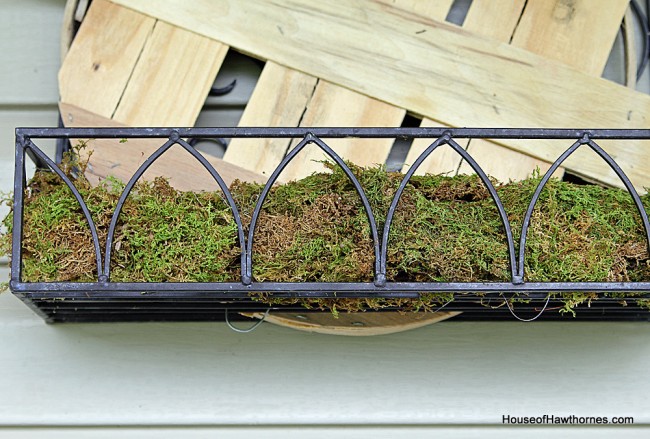 I placed the pumpkin where I wanted it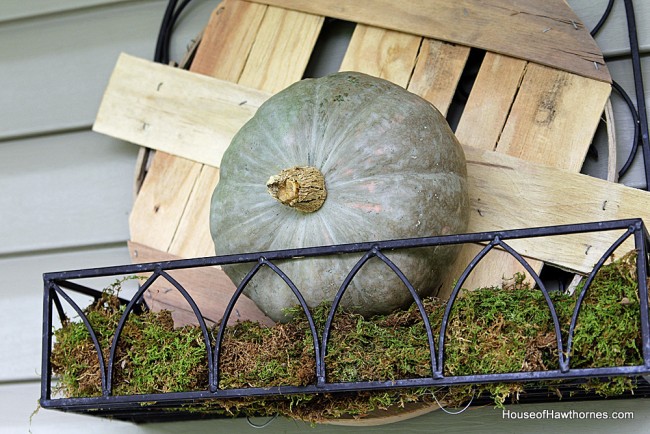 and then I just stuck the feathers, seed pods and mushroom-like things into the floral foam pool noodle until I had an arrangement I liked.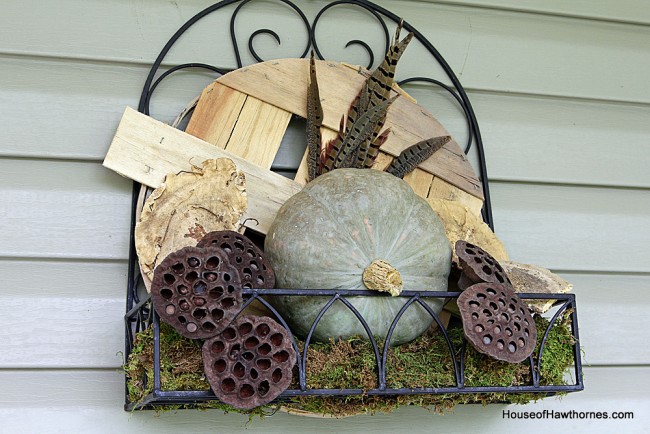 Super easy.
I had everything on hand except for the seeds pods, mushrooms and feathers and they set me back about $10.00 all together (½ price at Hobby Lobby).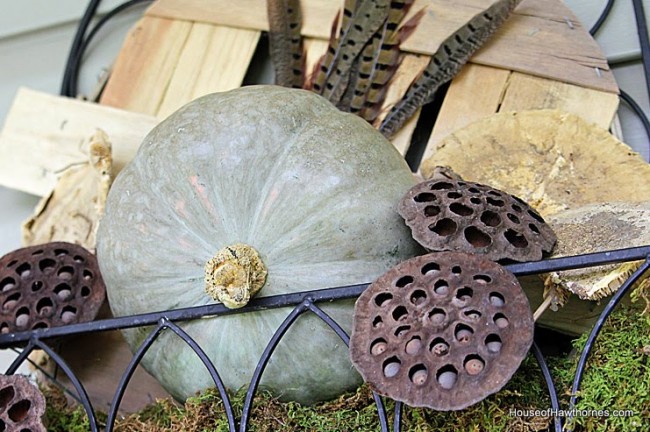 So instead of a traditional wreath for your front door (yawn), try a fall planter box.
FOR MORE FALL IDEAS:
Fall Porch Decor Farmhouse Style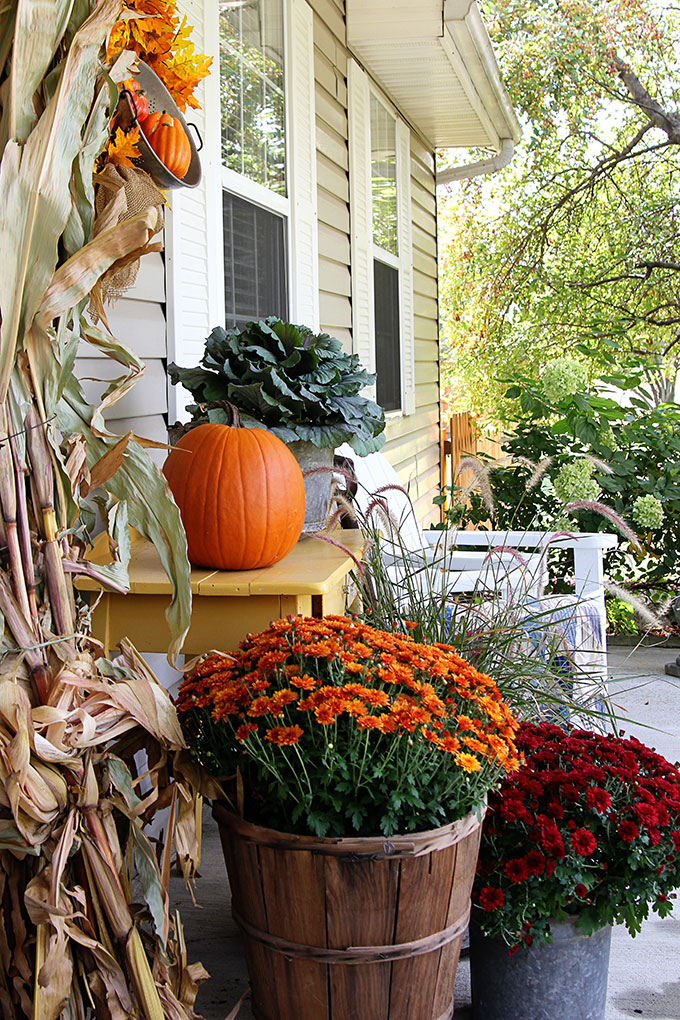 (This post contains some affiliate links for your convenience. You can read my full disclosure policy here.)