Do you have any idea how much I wanted to be Judy Jetson when I was little?
Seriously, she got to live in a futuristic, mid-century modern inspired house up in the SKY and she had all the cool stuff at her fingertips.
Moving sidewalks, robotic maids, a machine that made your lunch for you. FLYING CARS!
Who didn't want a flying car?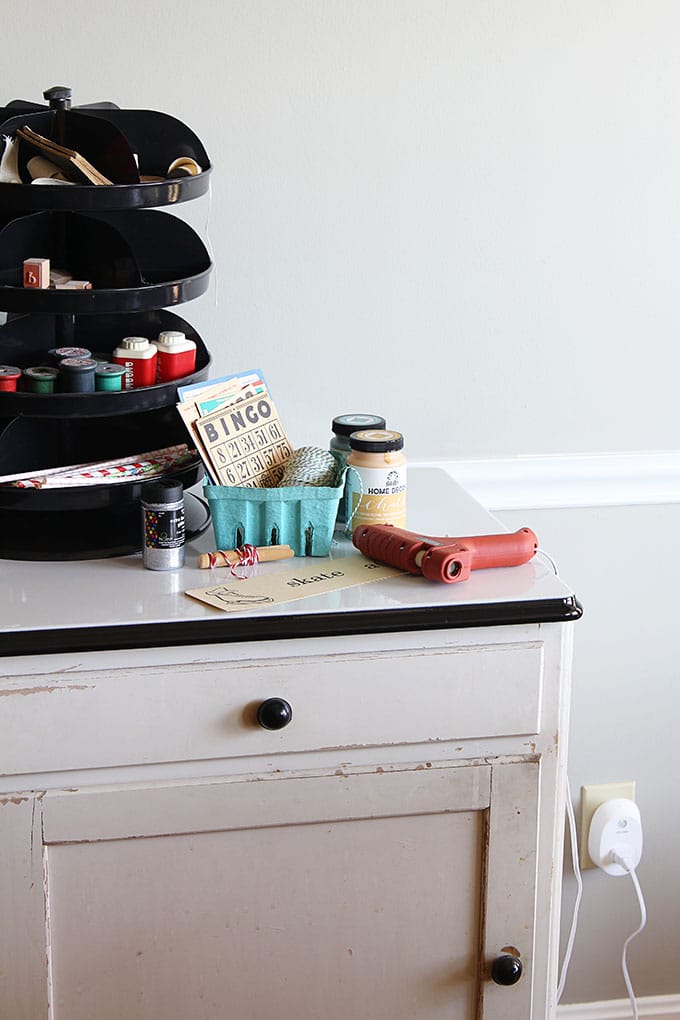 And now my dream has come true!
Minus the flying car part. They're just not working on that hard enough these days.
(Psst - Don't mean to interrupt, but there's a GIVEAWAY at the end.)
The other day, TP-Link sent me a few items from their new AFFORDABLE line of Smart Home products to try out. So I quickly said, "Yes, please! Can you throw Astro in too?".
It doesn't hurt to ask.
If this is all Greek to you, Smart Home product are those light bulbs, switches, plugs and such that make it so you can set your electrical life on auto-pilot. You control them all by an app on your phone.
That's it.
Just a light bulb and a free phone app and you're living the Jetson dream.
TP-Link sent me three smart home products to try out. The Smart Plug, a Smart Bulb and a Smart Wi-Fi Light Switch.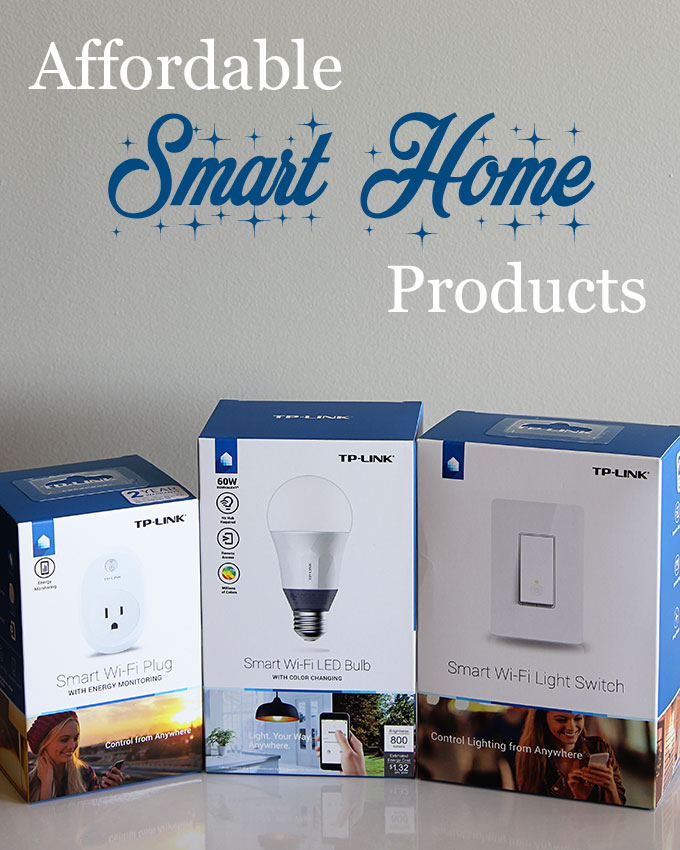 5 Reasons Why You Need Smart Home Products In Your Life
1. Never Burn Your Craft Room Counter Again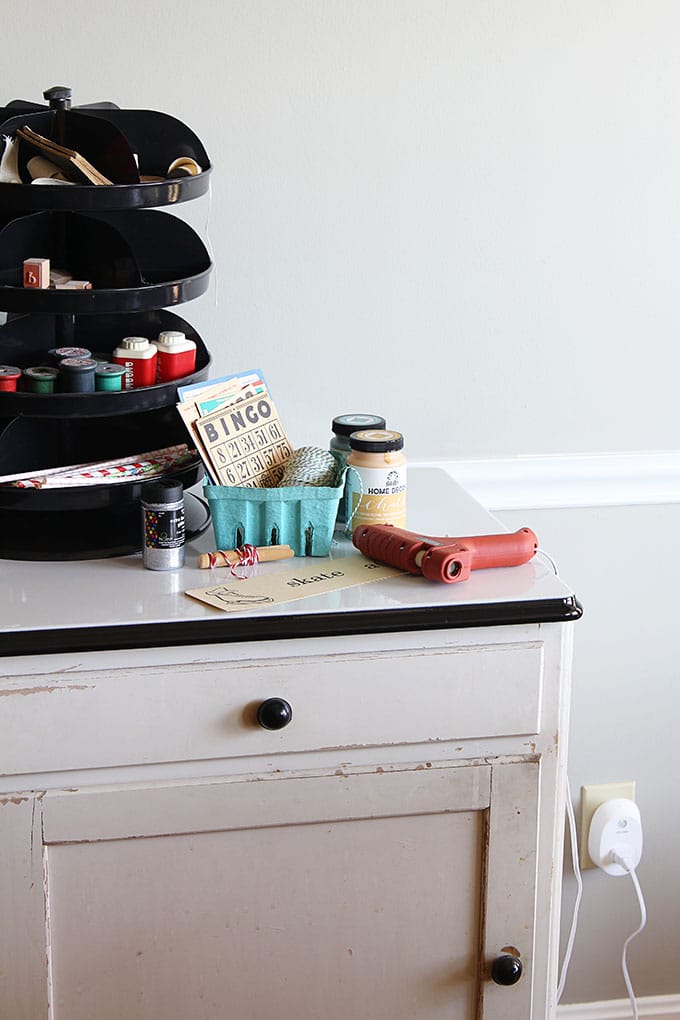 Glue guns, the Devil's torture device.
How many times have you left your glue gun on and walked off and next thing you know you either have a drippy mess on your counter or stuff starts smelling very hot and very burny. The Smart Plugs can be set to turn off x amount of minutes after you plug something in.
Glue gun, curling iron, regular ironing iron. You name it.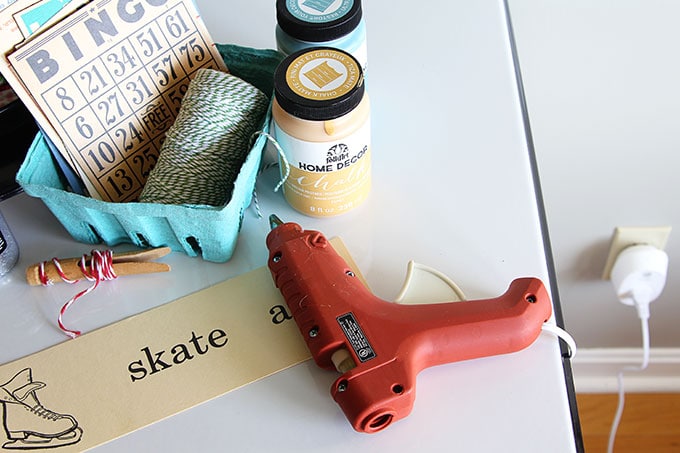 So for my glue gun I set it for 15 minutes.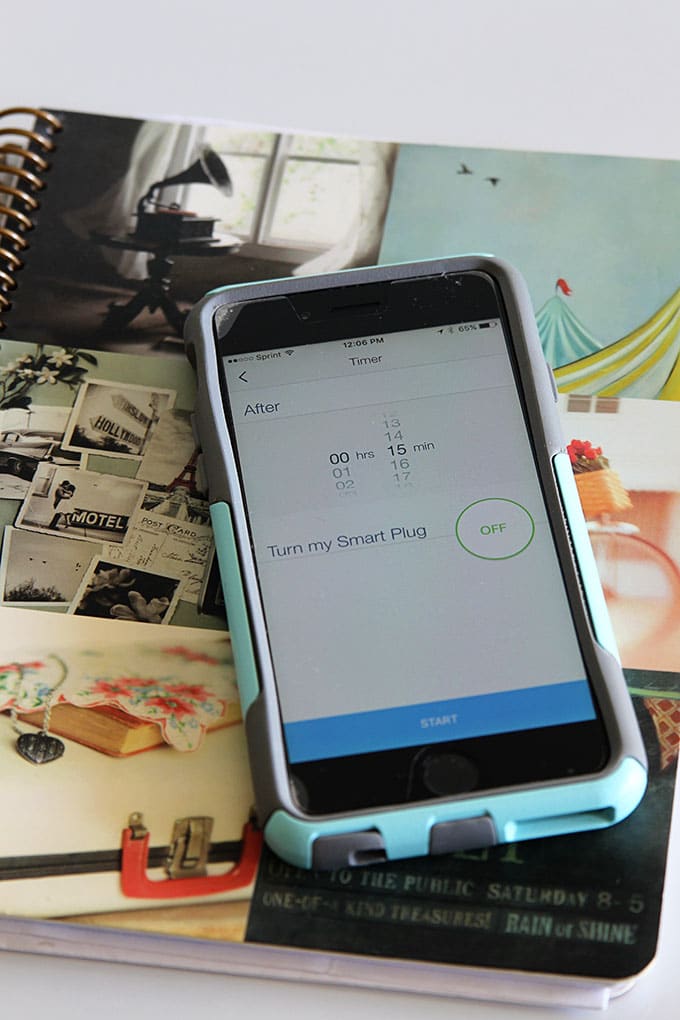 Enough time for me to heat it up, glue my doodads to my doohickey and burn all the skin off my fingers.
Then it shuts off just about the time I'm getting carted off to the ER.
2. Turn Your Lights On From Anywhere
When you pull into your driveway after a long day of thrift store shopping you can turn the lights on from inside your car using the Kasa mobile app (Android and iOS). Mind. Blown.
Unless of course you don't want your significant other to see what you are bringing into the house (ie 4 foot tall blow mold of Rudolph), then by all means, slink in the back door and off to the basement with all the lights turned off.
I put my Smart Bulb in my vintage wall lamp in the laundry room.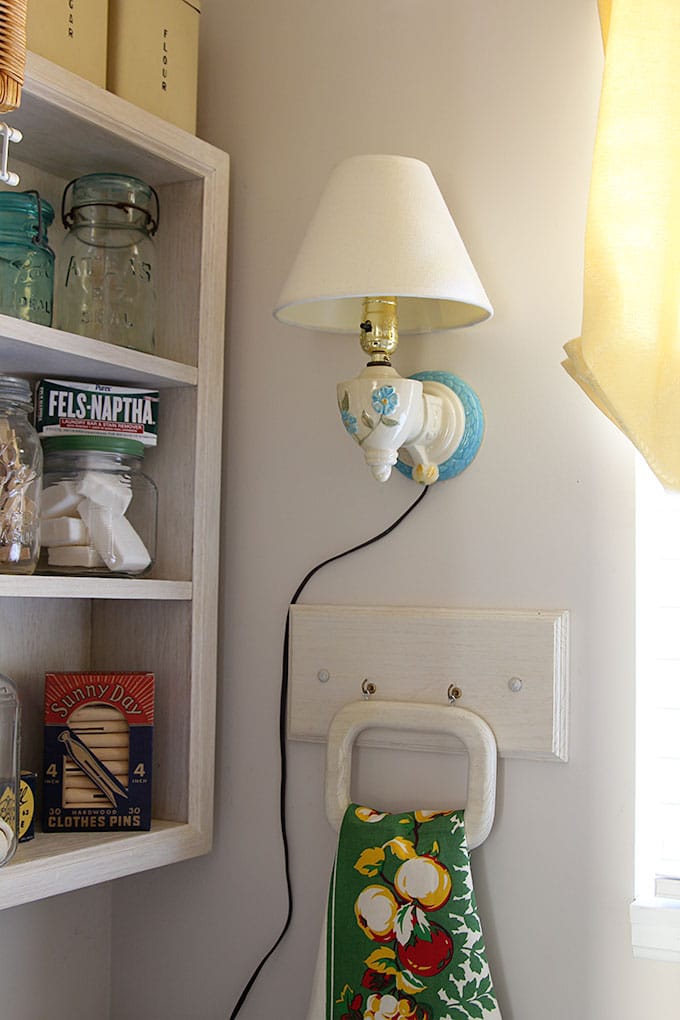 I guess I could have taken the shade off so you could see the bulb, but it looks like your basic old-school light bulb, just a little bit heavier.
The light bulb they sent me (the LB130) can change colors too. They say you can choose between over 16 million colors, but I haven't gotten past 20 or so yet. Give me time!
In this photo the bulb has more of a yellow tint to it (your traditional soft-white light bulb color),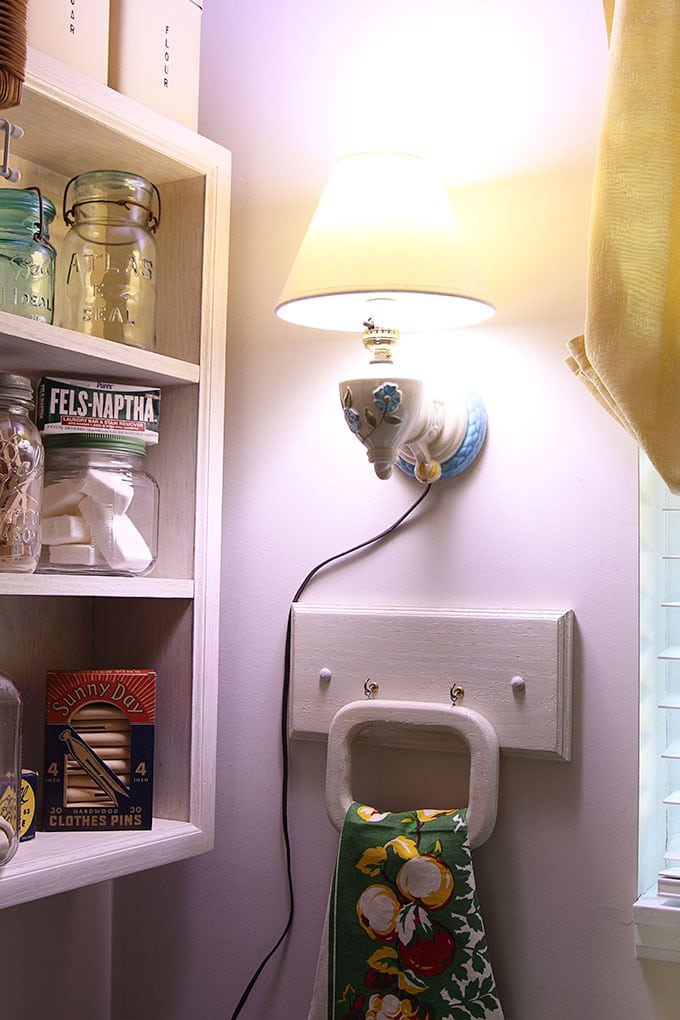 and in this photo the bulb has more of a blue tint (more true daylight color).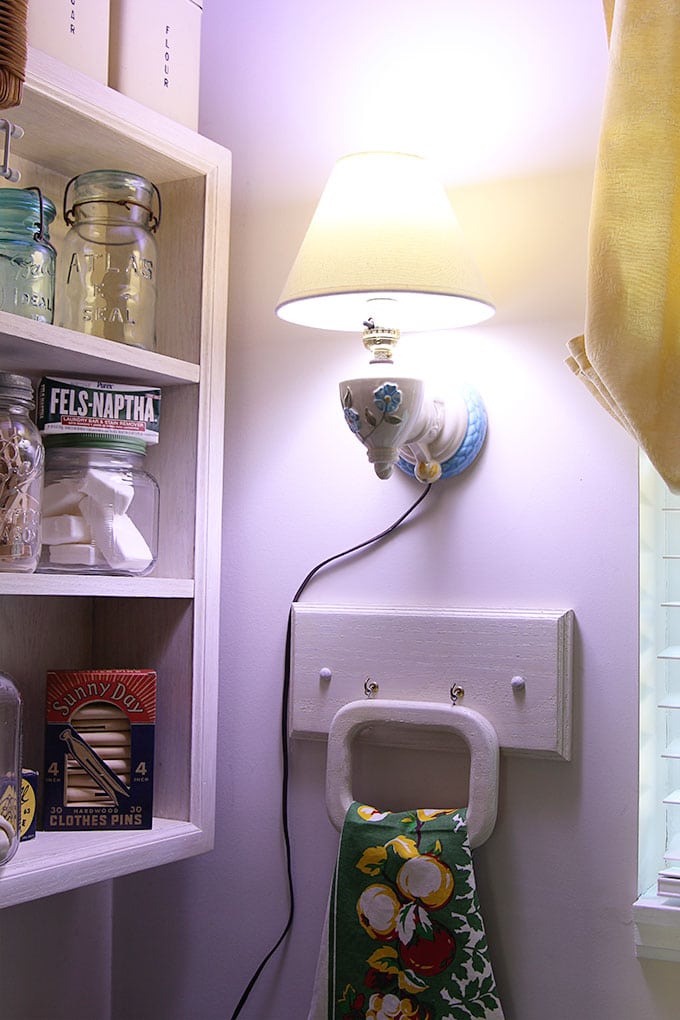 See, here's a side by side.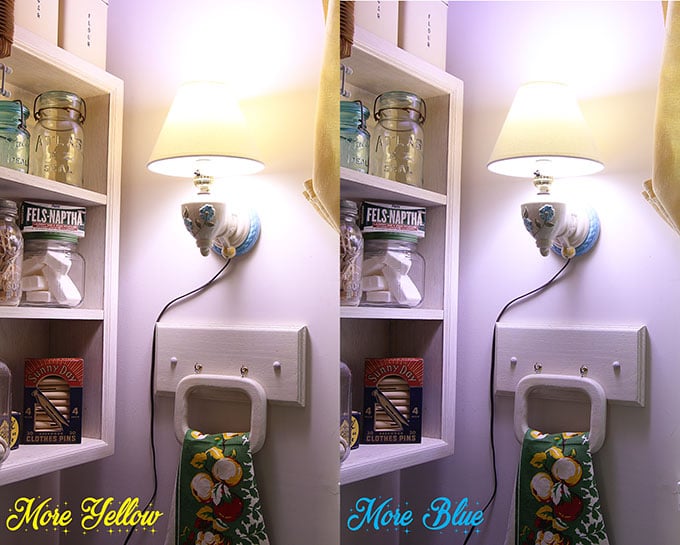 3. Foil The Robbers
Let's say you post a photo on social media of an amazing vintage motel chair setting on your front porch. Everyone is oohing and ahhing over it and everyone is jealous that they don't have it on their porch.
And then you start feeling weird that sooo many people like it.
And know where you live.
And you're going out of town for the weekend.
So with your Smart Plug or Smart Wi-Fi Light Switch you can activate the "away from home" setting from your app and the lights will go on and off randomly at different times each day. The robbers/readers will have no idea if you are home or not and your chair is safe!
Totally not saying YOU would steal my chair, but you don't know about Barbara over there.
4. Stop Practically Killing Yourself By Falling Down The Steps
I don't think I've ever shown you this room before, but we have steps in our bedroom that go up into a little loft area where my office/craft room/girl cave is (please ignore the well-loved dog bed under the steps).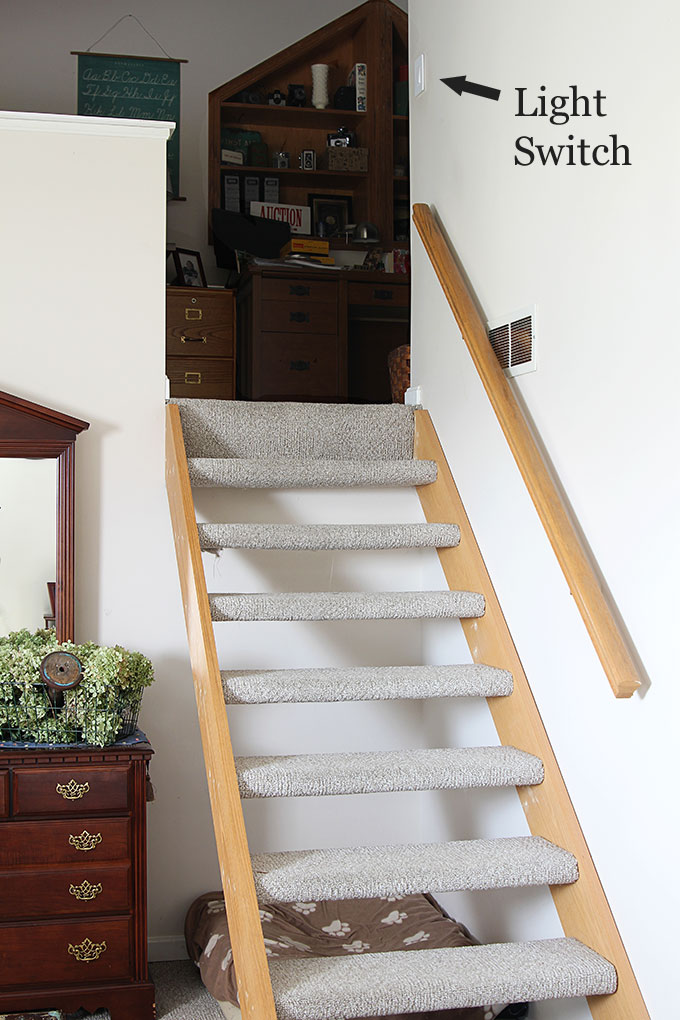 I'm pretty sure the steps are not up to code since there is no hand rail on the open side of the steps. Oh yes, and they're open on one side? Who thought that was a good idea? And the light switch is at the TOP of the steps, so half the time you're navigating the steps-of-doom in the dark.
These are the same steps I fell down last year this time and sprained my ankle. Just picture me laying face down in a heap at the bottom of the steps, a bottle of glitter artfully sprinkled all over the room, shouting a few obscenities.
With the new fancy Smart Wi-Fi Light Switch, no more having to walk up the steps just in order to turn the light on. I can control the light with my cell phone and even schedule it to go off after x amount of minutes (after I'm back down the steps safely) and all that jazz.
Lacey appreciates it also (even though she's no Astro).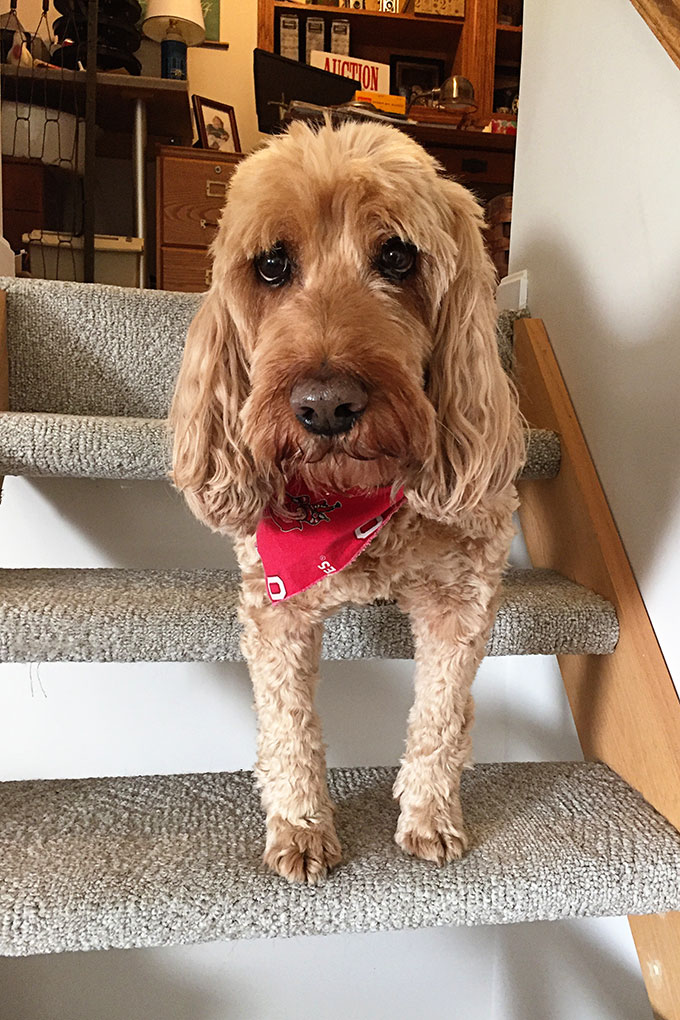 5. You Get To Channel Your Inner Judy Jetson
Sure, I could tell you about how they save time and energy by scheduling your light/electric usage only when you are actually using them. And you can track energy usage and all that fun stuff. But really, the biggest thrill of these things is that you are living the futuristic dream from 1962, Baby!
As I said before, we don't have flying cars, but we have light bulbs that can turn on and off for us. I finally have my Judy Jetson life!
Now if I can only get Rosie to do my ironing I'd be all set!