I'm back! Bright eyed and bushy tailed and ready to take the world on.
Thank you all sooooo much for your thoughts and comments on my last post. I really do appreciate each and every one of you no matter if you comment daily, read silently, but religiously or just pop in every now and then. Or heck, if you're reading for the first time today.
You just make my heart hurt. In a good way 🙂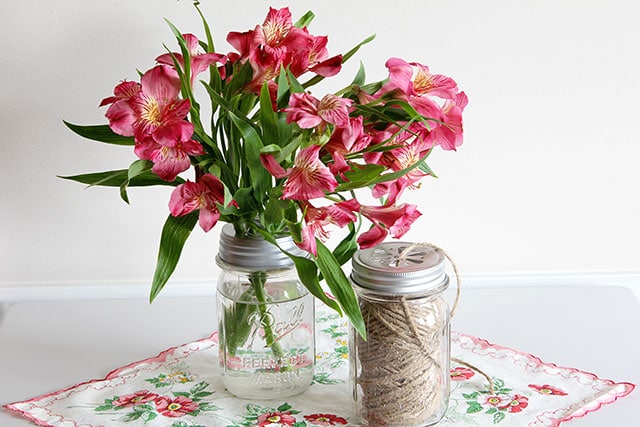 Before I go any further, I thought I'd jump over my no-talking-about-my-son line in the sand.
Ooomph - I needed a running jump to get over that one.
So, I think we have a new game plan for my son right now.
He's had issues with his lungs in the past due to his prematurity. It's one of those things that a lot of preemies go through just because your lungs are not ready to do real work yet when you're coming out two months early. The lungs get damaged and need time to recover.
But my son had seemed to have grown out of breathing issues. And years and years of routine visits to the lung doctor sort of lulled me into a false sense of not having to worry about THAT any more. Out of sight and out of mind is my motto 🙂
But when he developed a cough that would not go away this fall and it just lingered and lingered, I knew something wasn't normal. It wasn't anything big enough to warrant a trip to the ER and numerous trips to the Pediatrician just made me feel like a hypochondriac. I don't know how many time I was told it was "just a cold".
Months passed, coughing continued and when his normal yearly check-up with his Pulmonologist occurred recently, I finally felt vindicated. And more than a little guilty that I had let the local doctors dismiss the problem so easily. Don't mess with a Mom's intuition.
Turns out that having a cough for six months is not normal. It's not just a cold. The Pulmonologist WAS concerned about it.
So after a few tests and trying a few different inhalers, we think we've got the right combination of meds that can control his cough and keep his 02 levels where they need to be. We still don't have an answer for why exactly the cough was occurring yet, but it's gotten a whole lot better and I'll take that for now.
It's a new daily routine, but we're getting used to it.
God, get me started and I just don't shut up!
So what's been happening around here on my little stay at home spring break?
For one, my daffs have popped up. Sort of.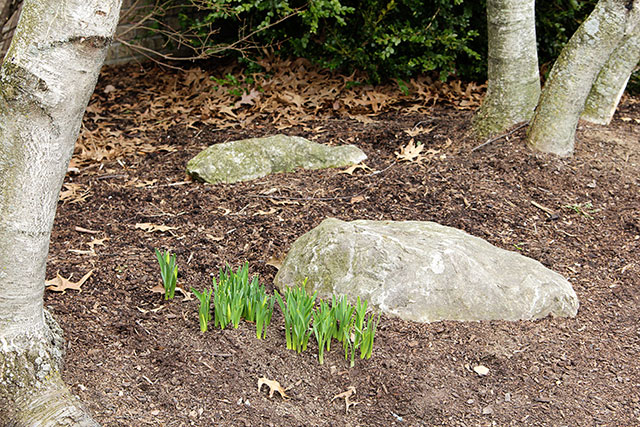 They're just shoots right now and I may have to put blankets on them tonight since it's going down below freezing. Again. But it's hope, right?
And no, I haven't raked all the leaves up from last fall yet.
I did lots of dog walking. Dogs loved it. My feet, not so much. I need a great pair of walking shoes, so if you have any recommendations, bring them on.
I did a lot of cleaning and organizing. It feels nice to have the dust bunnies under control. And all my underwear clean at one time.
I did a little bit of retail therapy. Some thrift stores. A few estate sales. And even Target.
Did you see those lids on the Ball jars in the first photo. Found the lids in the dollar bins at Target. Oh, yeah!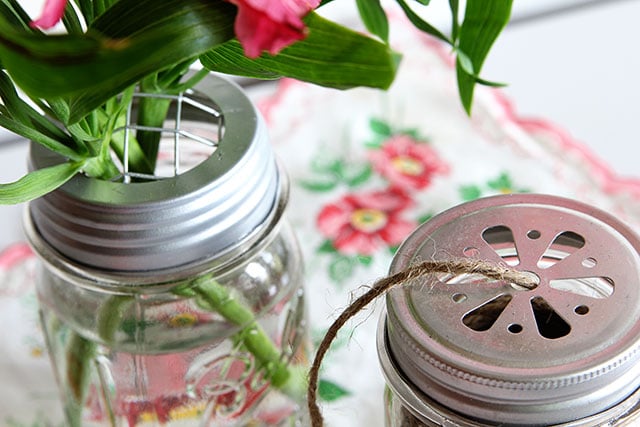 The one on the left is a flower frog type thing and the one on the right is a thing to make a jar into a drinking glass (just insert straw into middle circle). Or in my case, I use it to hold my ball o' twine.
Love when I find something useful in the dollar bins. Makes up for them playing footloose and fancy free with our credit card information 🙂
That about sums it up. Glad to be back. I'm raring to do some spring projects and can not wait for garage sale season to kick into high gear here!!!