I found Jesus.
At an estate sale.
When I was coming out of the basement at the sale, with the print in hand, a little old lady asked me if I had found anything good in the basement. I jokingly replied "I found Jesus" and then turned the print around to show her.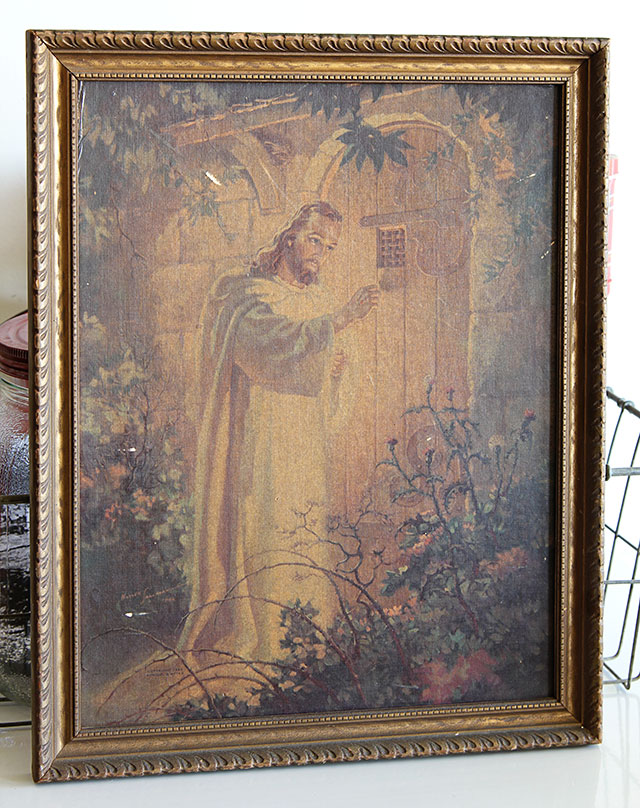 Crickets.
I don't think she even knew what to say.
Except she was probably thinking "that girl is going to H-e-double-toothpicks".
It's a lithograph of Jesus called Christ At Heart's Door by Warner Sallman.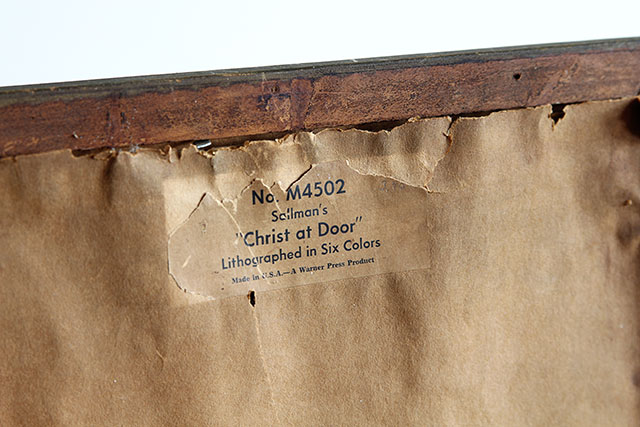 When I first saw it stuffed high on a dusty shelf in the basement (did I mention that digging for overlooked things at estate sales is half the fun) I grabbed it for the frame.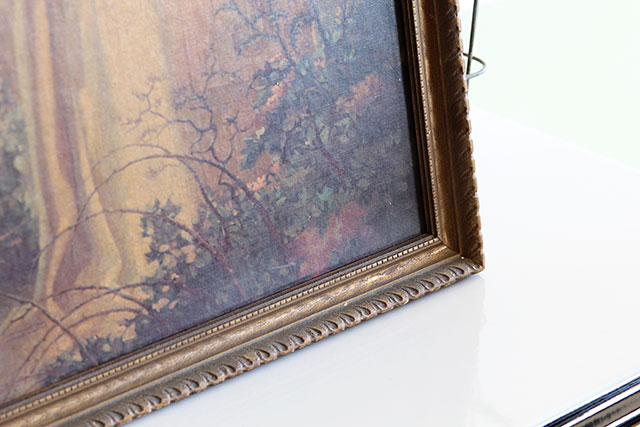 I never pass up a good vintage frame with nooks and crannies in it.
It wasn't until I came home and started Googling the print, that I sort of fell in love with the whole shebang.
Can you see the outline of a heart made from the arches at the top down and around through Jesus's cloak?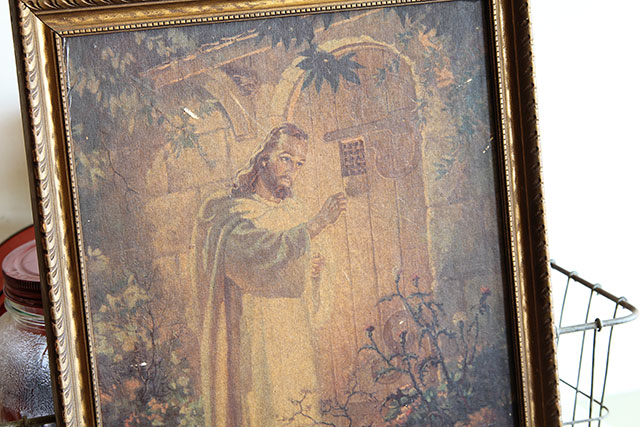 Google tells me the print is based on Revelation 3:20 - "Behold, I stand at the door and knock . . .
You often see Mr. Sallman's prints used on those little cards they hand out at funerals that give details about the deceased's life. Whenever I went to a funeral as a kid I always made sure I collected one of those cards.
How's that for bringing the story down a notch. Mention funerals and everyone starts thinking about Great-Aunt Gertrude's send off.
Last year I found an old Infant Jesus Of Prague statue.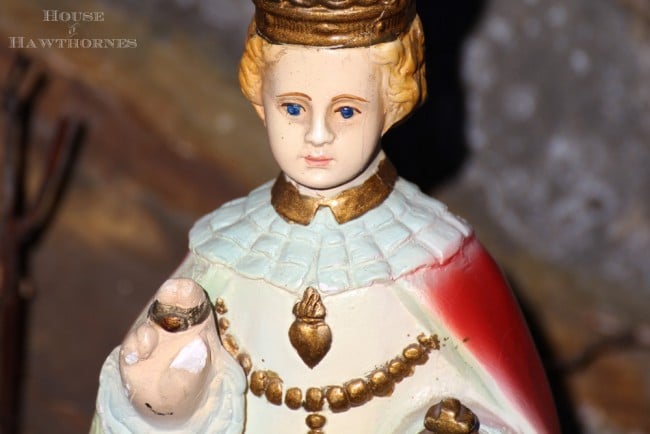 And now this.
Might be the start of a collection. Or God trying to tell me something.
"Lay off the finding Jesus jokes".