Tomorrow is going to be a whirlwind of shopping. A barn sale that will be amazing, if it's anything like the last one I attended there, and at least 3 church rummage sales. Plus whatever other yard sales I can squeeze in before my wallet is empty or the van is full.
So not a lot of words tonight. Just straight to photos of my vintage Disney toys.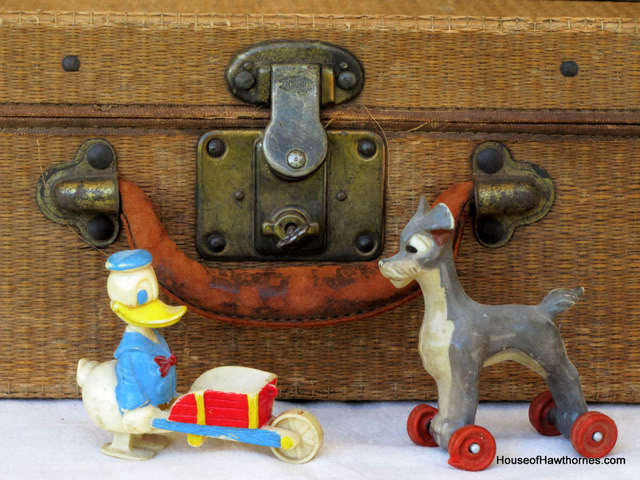 I think this is the dog from Lady and The Tramp. Tramp, is that you?
I'm thinking they would probably pick another name for the dog if that movie was made today.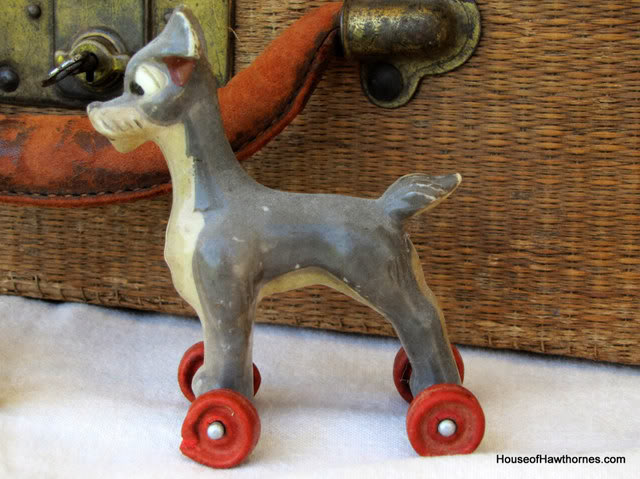 Donald Duck is a ramp walker. If you put him on an incline, the gravity makes him walk forward.