I would like to introduce you to Mr. Chippy!
Full name would be Mr. Rust E. Chippy.
He's a vintage enamel topped table I brought home from my sister's house.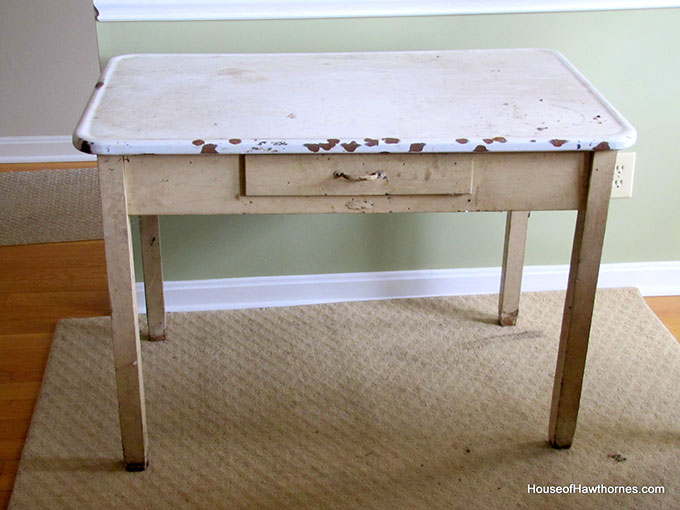 It had originally been in my Mom's basement for years and years and years. OK, a really long time.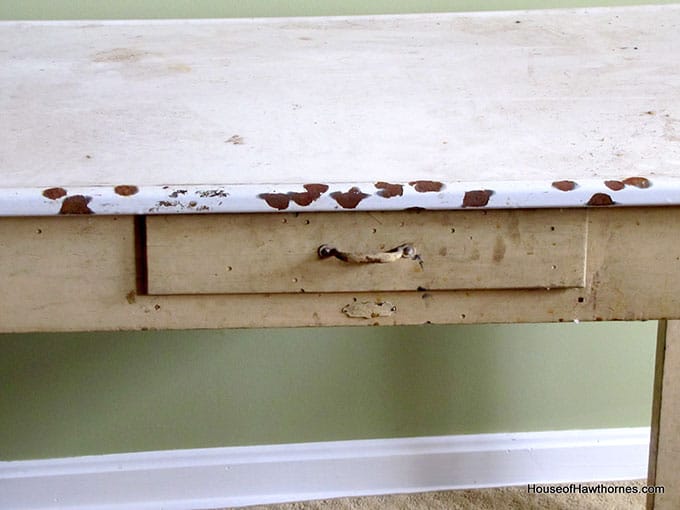 And when we were cleaning out my Mom's house after she died, my sister took it to her house.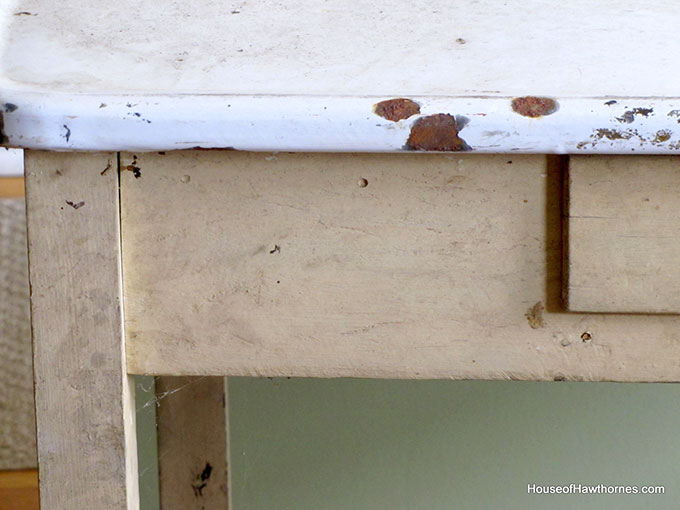 Where it sat in her garage for a few more years.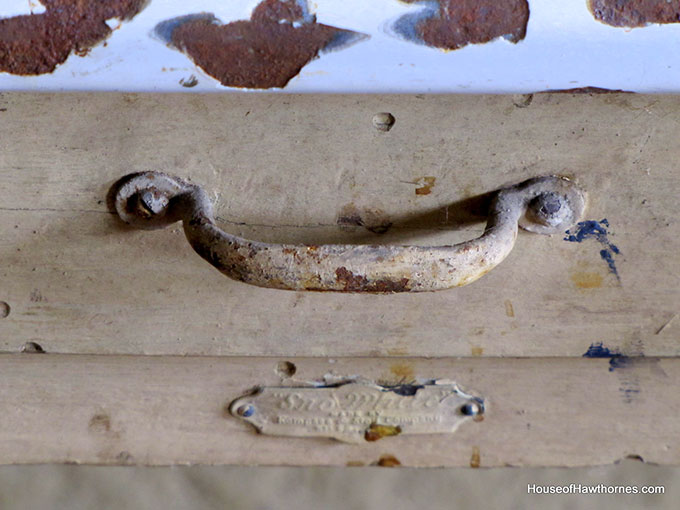 We did pull it out for one of my sister's famous 4th Of July parties, so we could put food on it (with a nice big thick vintage tablecloth between the dirt and the food of course), but in general it had just been hanging out in her garage.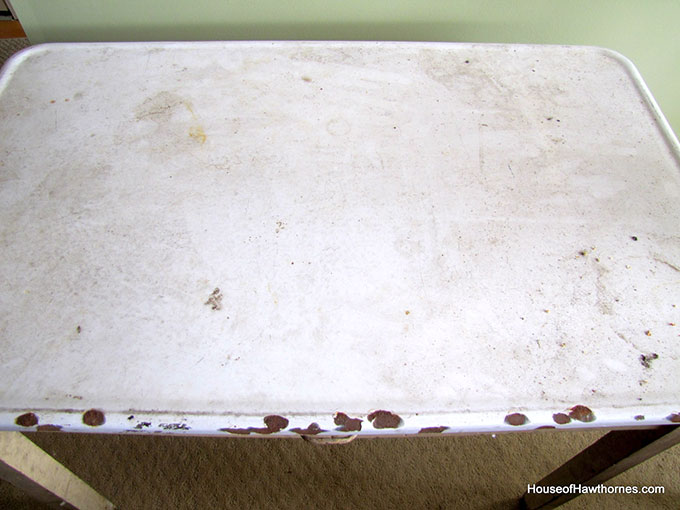 Neglected and forgotten.
I had never noticed this cool metal label on it before - Sno-White.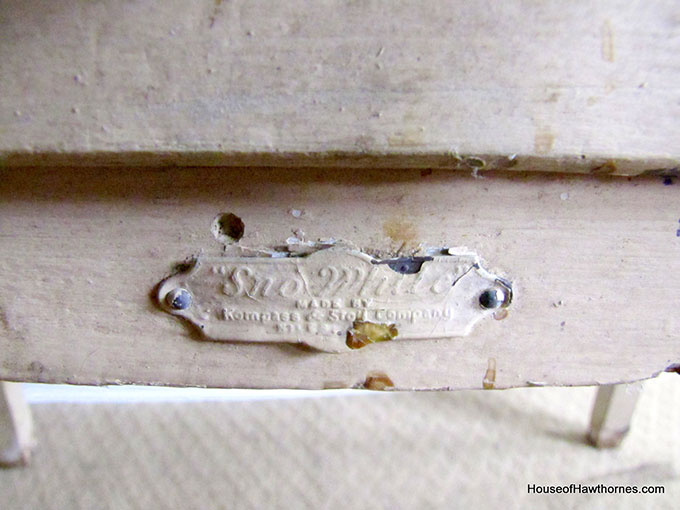 Sounds so sterile. So clean. So white.
I attempted to clean the dirt off the top, but there's still no sno-whiteness about this table.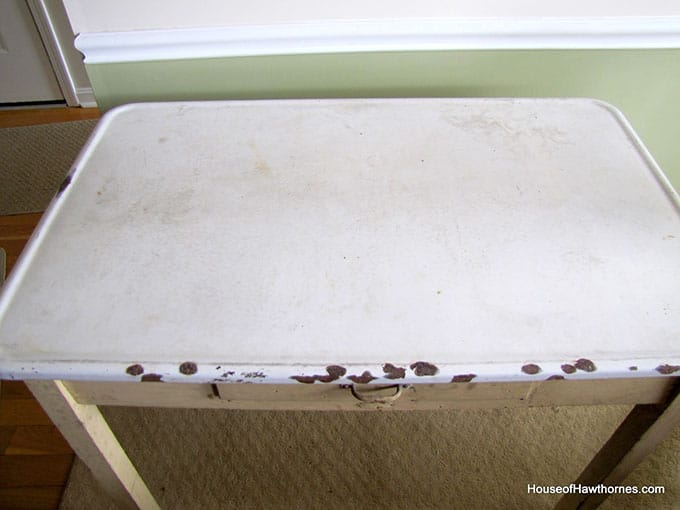 A dingy white at best.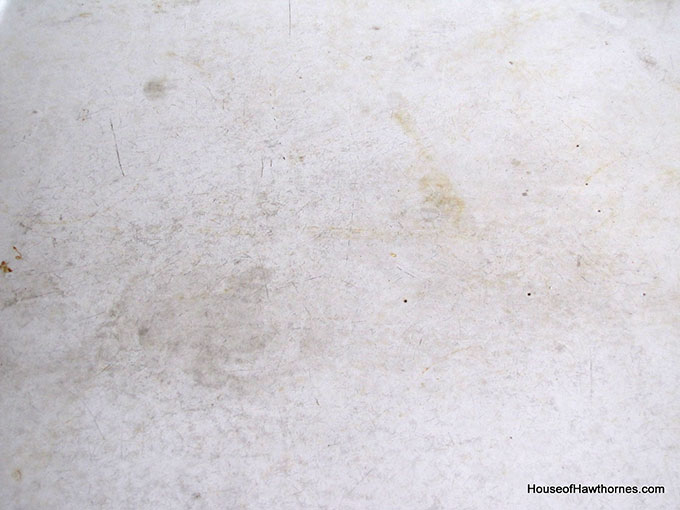 These type of tables are called baking tables I think.
They are just the right height to stand at to roll out some pie dough or cut out Christmas cookies. But too small to be used as a kitchen dining table.
If someone out there knows more about these than I do (everyone raise their hand), let me know what you know.
By Googling the company on the label, I did find that the Kompass & Stoll Company operated from 1908-1927, so this table could be going on 100 years old.
Since I didn't want to do a post with 40 photos (yawn), I'll show you what I have done to Mr. Chippy on my next post. Or you could just wait and read both posts together, but then you wouldn't be reading this now, so....
Updated: You can read about Mr. Chippy's makeover in Part 2.
And just so this isn't just one big old post of ugly photos - here's a sneak peek of Mr. Chippy's new look.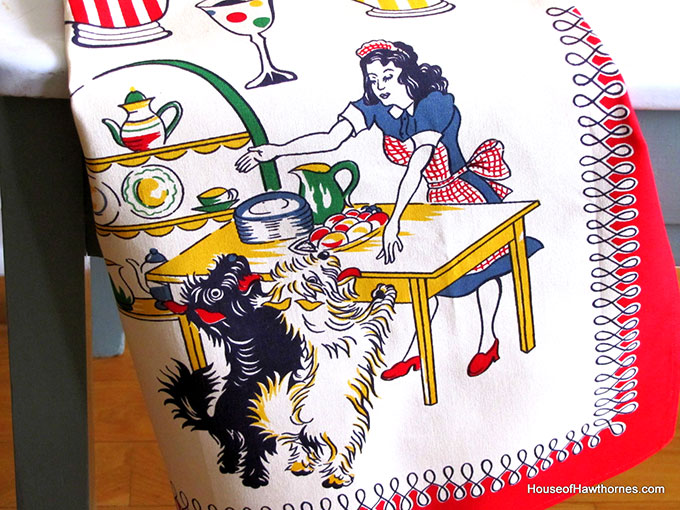 Or a kitchen towel with a similar table on it which happens to be setting on Mr. Chippy and his new look!