I was able to get out to some sales last weekend, so I thought I'd show you what caught my eye.
Did you know this was a nut grinder? I did not when I bought it, but the good people on Facebook identified it for me.
I really bought it because
a) it was vintage
b) it had a cool decal/graphic on it
c) I love old kitchen gadgets
The fact that it has a purpose only makes it better!
When you turn that handle, blades inside the square tube (oxymoron) turn and chop up the nuts.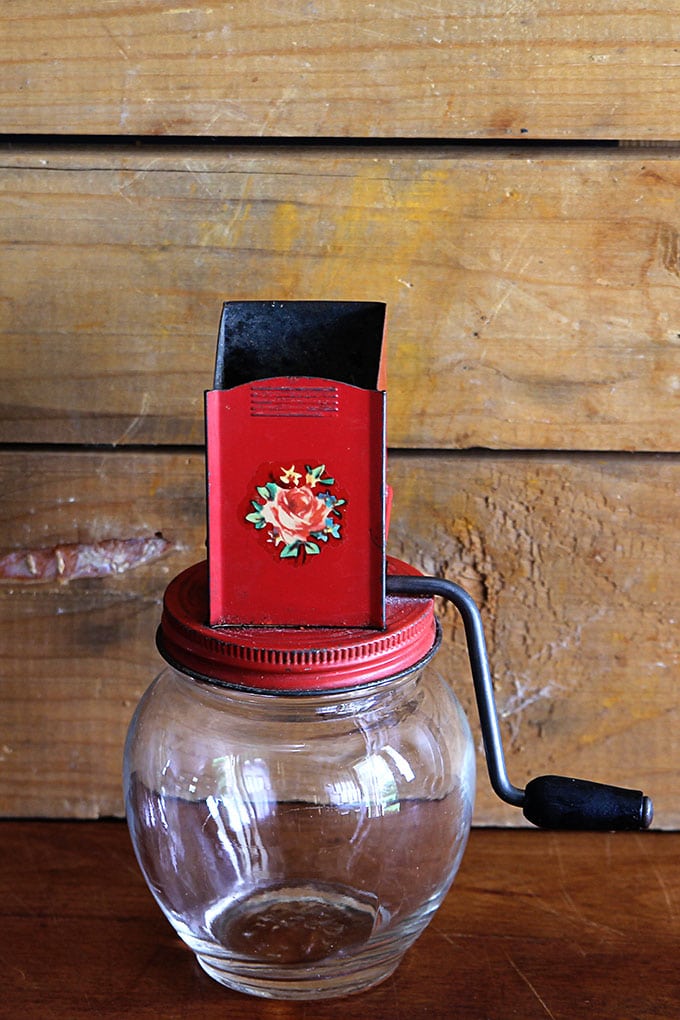 On Facebook, Judy said she has one that has a matching breadbox and kitchen canisters. I may have peed my pants right then and there if all those pieces were at the yard sale.
I bought this Jubilee Insulated Jug because
a) it's a thermos
b) it's a thermos
c) it's a thermos
Oh, and in case you didn't know, it's a thermos (or insulated jug if you want to get all technical about it)!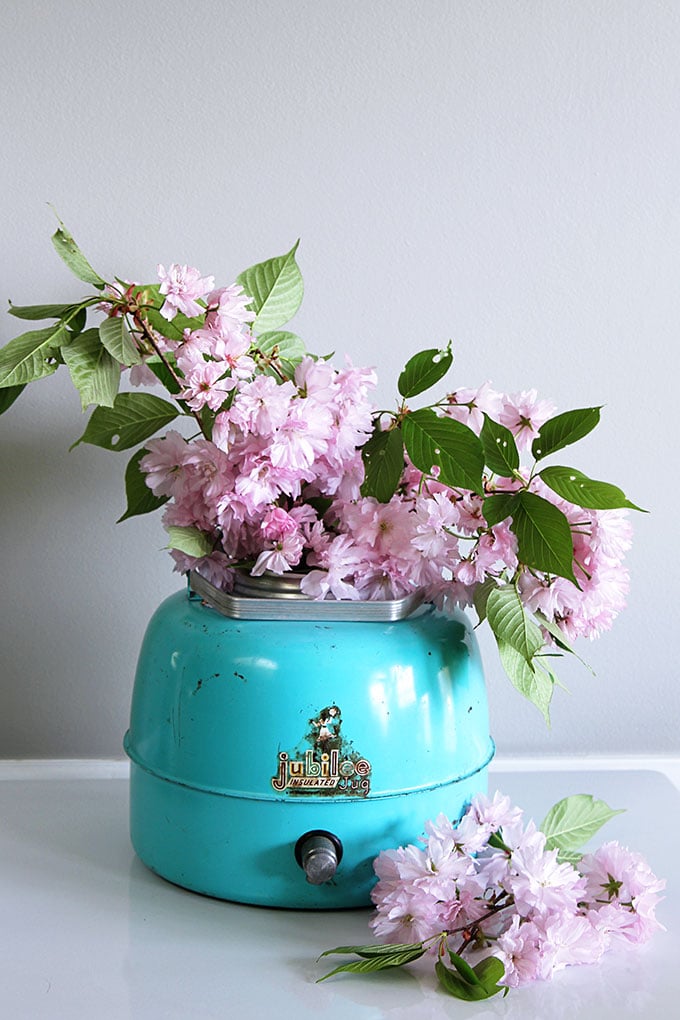 I have enough plaid thermoses (did I just say that?), so I'm trying to branch out in other colors and I was super excited to find this turquoise baby!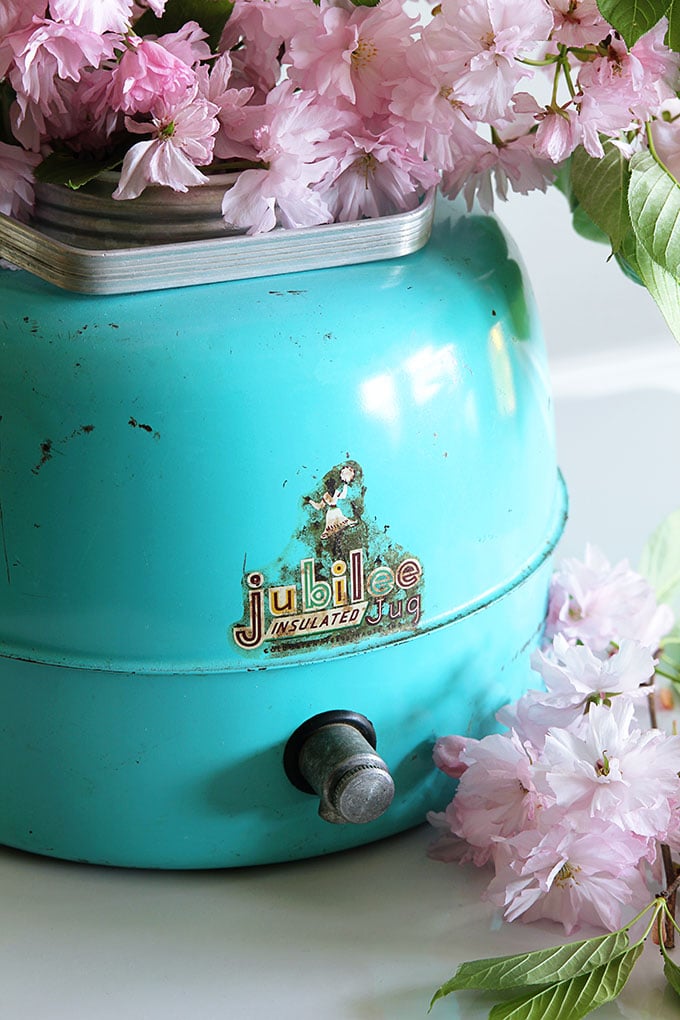 Speaking of branches, my son was just sneezing up a storm the other day when I was taking these photos. I was just thinking he was getting another cold and all of a sudden it dawned on me that I had tree branches in the house on one of the largest tree pollen days this spring.
Don't forget to nominate me for Mother Of The Year next month!
I bought a plastic (acrylic??? lucite???) cake cover at a church sale last weekend. Normally the cake cover would have a bottom plate, but for 25 cents I bought it without. I'm sure I'll find a matching bottom at the thrift stores this summer.
Or now that I've jinxed myself by saying it out loud, I'll probably never find its soulmate..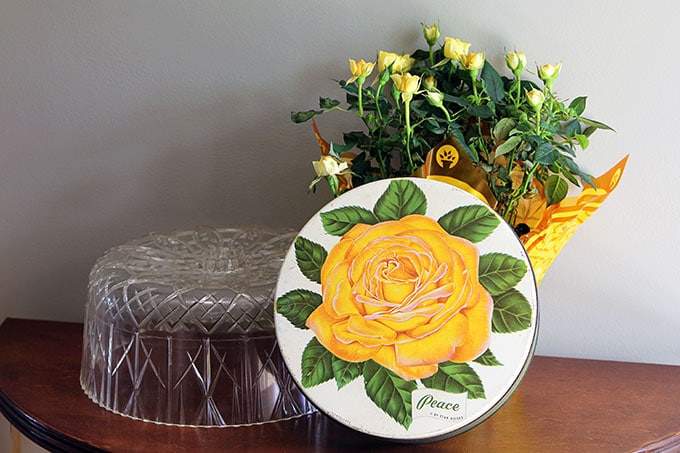 I made a beeline for this old tin when I saw it at the church sale. And then when I picked it up I got even more excited , because there were things rolling around inside it!!!
I could not for the life of me get the lid open, but I was just sure it was some little old lady's hiding place for grocery money or something.
Because Mildred grew up in the depression and didn't believe in banks so she hid all her money here. Her nephews who were cleaning out her house after she died didn't realize there was anything in it, so they donated it to the church sale.
Or so the scenario plays out in my mind.
No such luck.
The hubby pried it open when I got home and Mildred was just hiding some old spools of thread and a couple sewing needles.
BORING.
Have you found anything fun and exciting at the thrift stores or yard sales lately?
Have you found Mildred's super special secret hiding place?