In the summertime I gravitate toward vintage picnic supplies at yard sales and estate sales.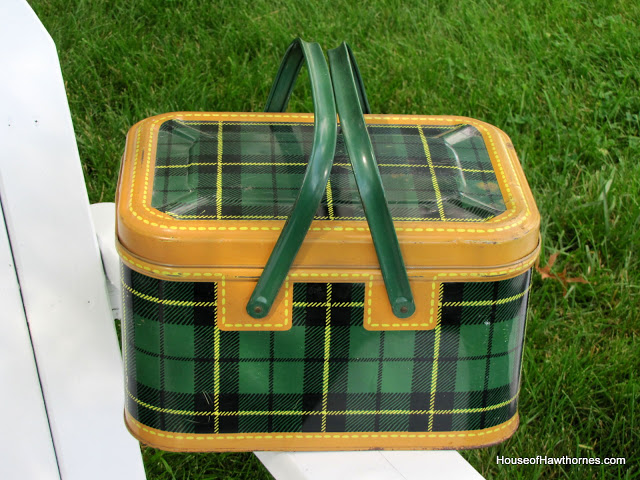 I found this vintage metal Skotch Basket at an estate sale recently for $6.00.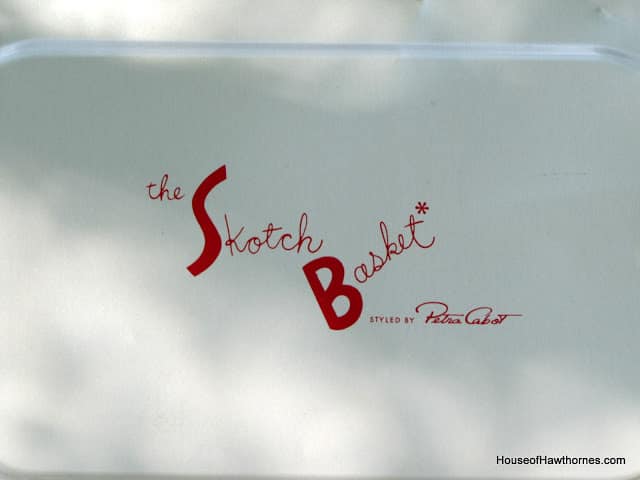 Love the green plaid.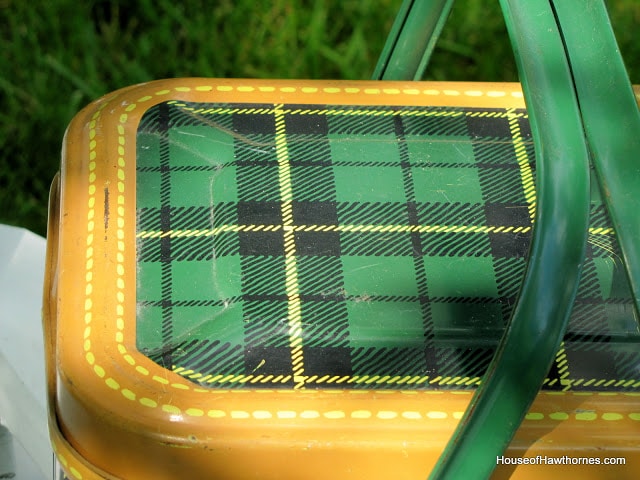 I paid $3.00 for this funky thermos.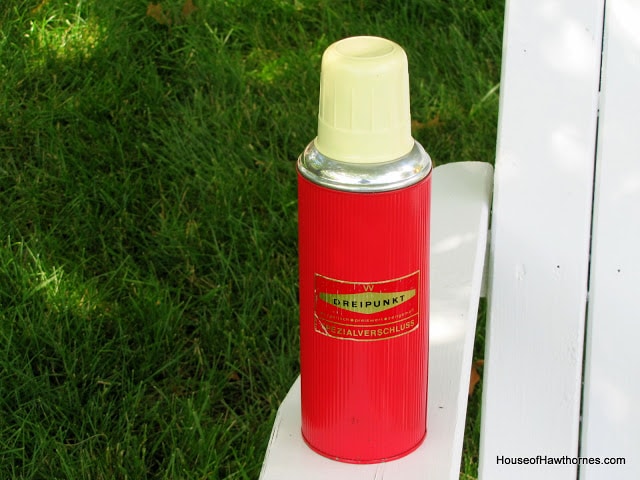 I had no idea what language this was until I Googled it.
It's German. My husband's family is 100% German.
Uncanny coincidence? Or fate that the thermos and I were brought together?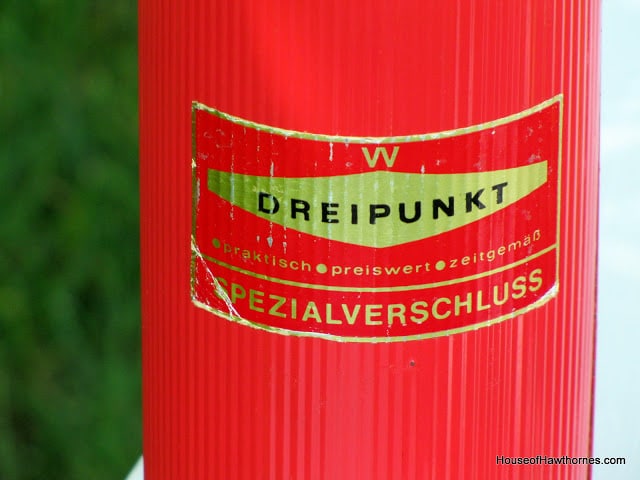 It has a weird top to it that you don't normally see in American thermoses.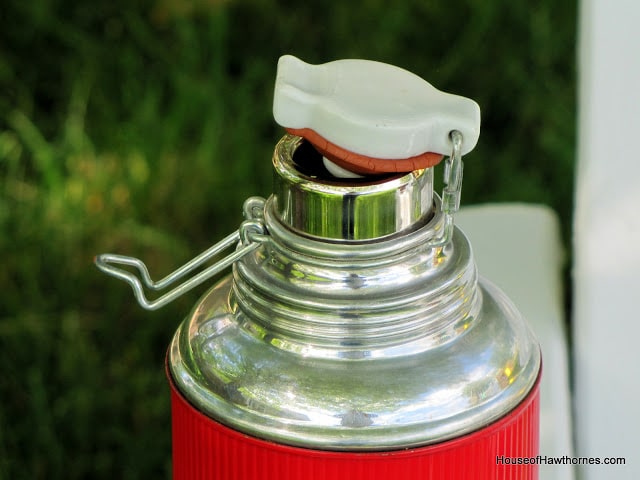 And I know that because I bought this thermos at a garage sale this weekend for $1.00.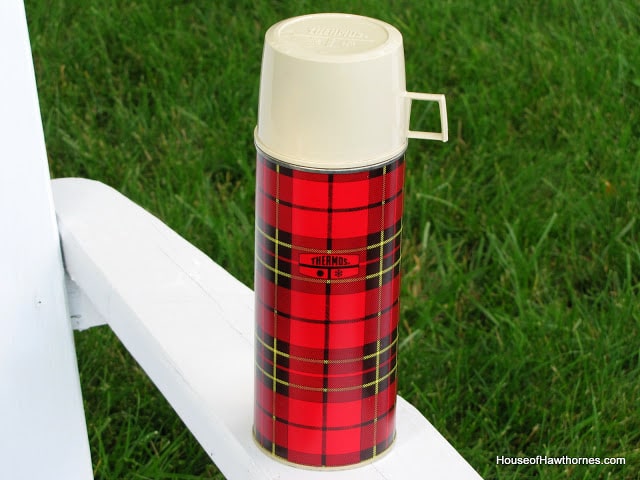 It's a Thermos brand thermos with the normal screw on lid.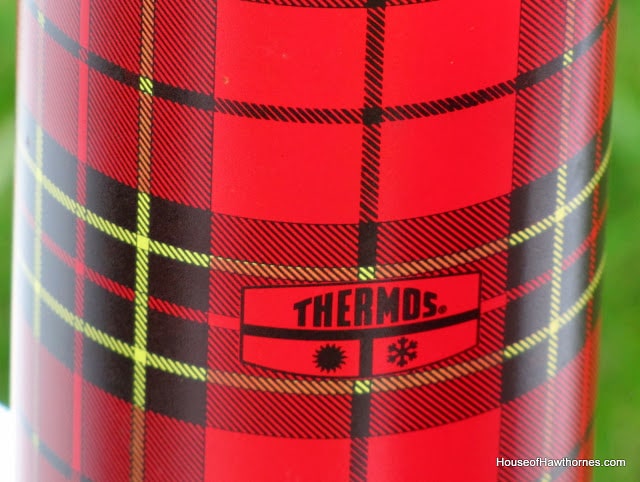 Do you remember the original Jarts games? Found one for $1.50 this weekend.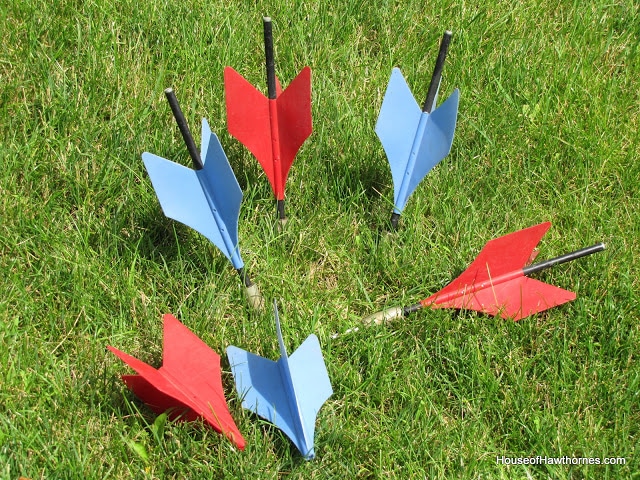 I had one as a child and played it often.
They changed the design of the darts in the 1980's, because they were sharp and the point of the game was to throw them in the air and try to get them in a hula hoop type circle (sort like cornhole or horseshoes).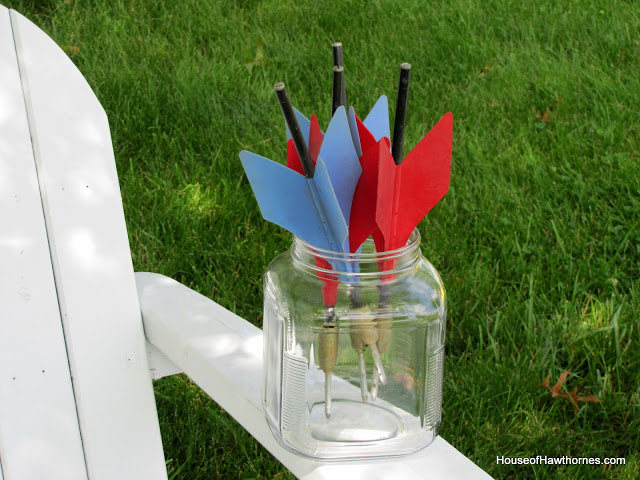 So picture people standing behind the hula hoop while you throw darts at them in that direction.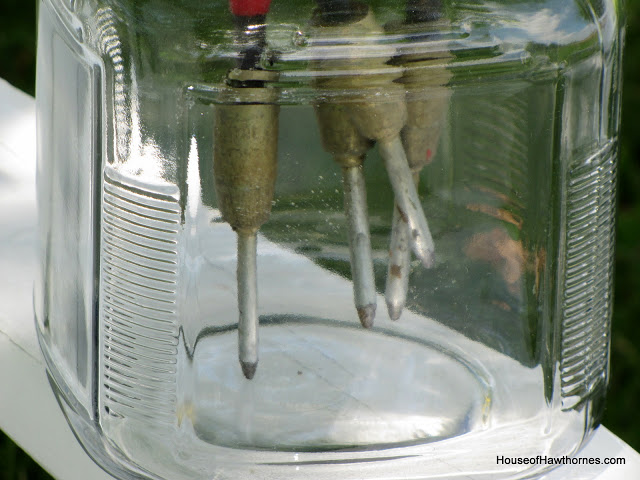 Get the picture? Too many darts protruding from heads, feet or worse yet, dogs.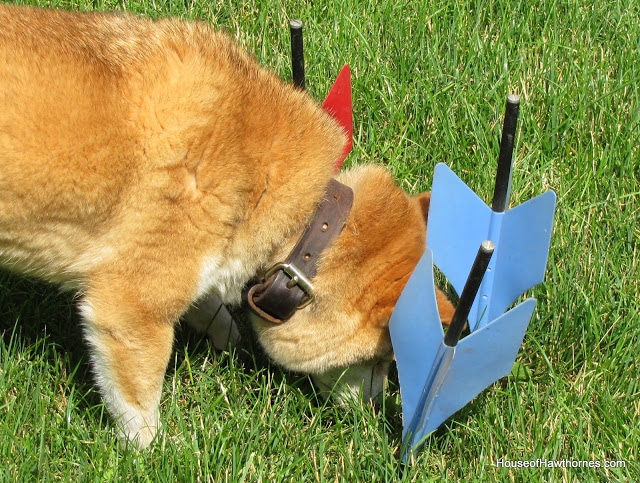 OK, so Sheba's sniffing the darts, not actually sitting with one in her skull, but you get the idea why they were taken off the market.
Weren't games more fun when you had to take life into your own hands when playing them?