Today's post if brought to you by the letter B. B for Balsam Hill! Just a little Sesame Street reference thrown in there.
But seriously, Balsam Hill is hosting a Countdown To Christmas holiday blog tour along with a giveaway (I'll tell you more about that later) and I am Day Number 8 on the blog tour.
Yesterday was Robin at All Things Heart And Home's blog, so welcome to all who are coming over from Robin's.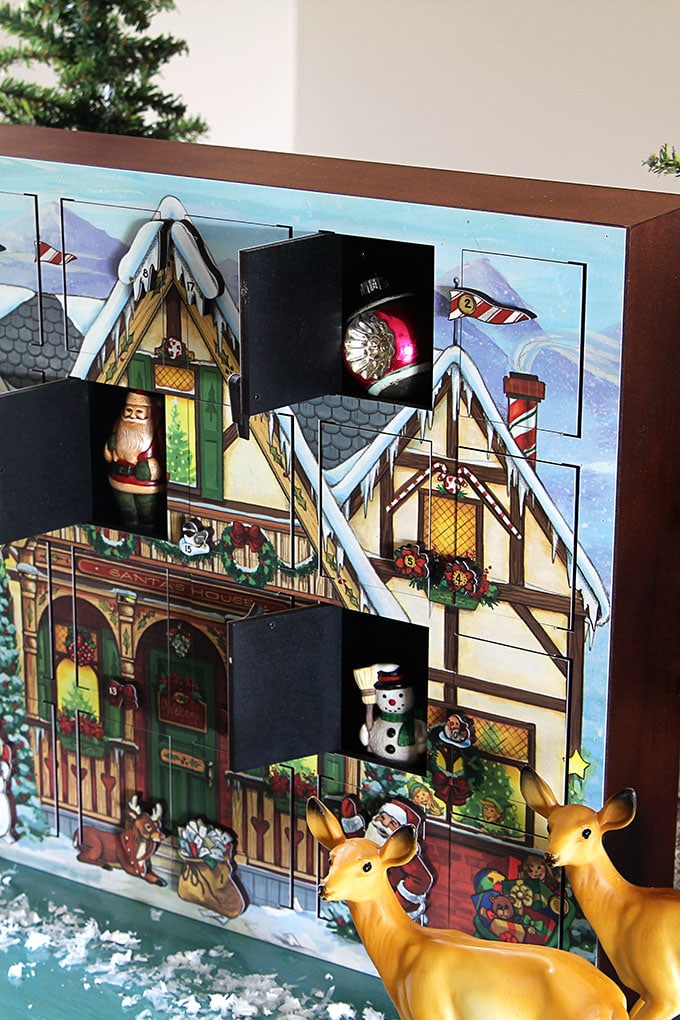 As part of the part-ay, Balsam Hill asked me to describe what Christmas is to me and my family.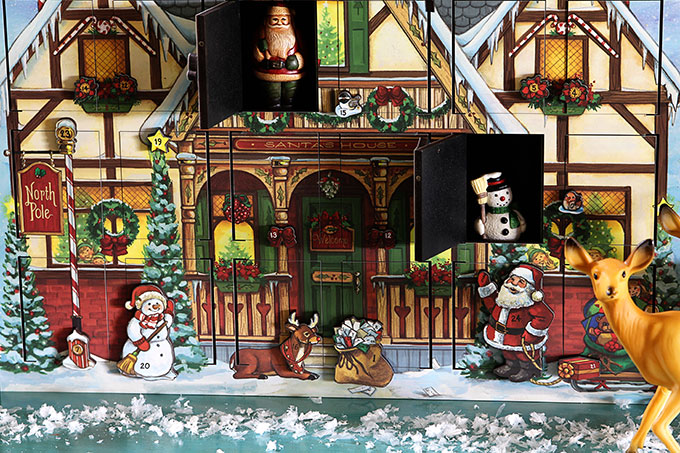 Christmas is . . .
So much of Christmas to me is the buildup to the big day:
Decorating the house to an inch of its life, because in my world there is no word subtle
Listening to Christmas carols on the radio for hours and hours on end
Delicately unwrapping my mom's Shiny Brite ornaments and gingerly placing them in a spot of honor on the Christmas tree
Mixing up and baking made-from-scratch cut-out cookies and half way through the process deciding round blobs of dough will do just fine
Sipping hot cocoa and sucking on a candy cane while sitting at the kitchen table addressing Christmas cards
The last minute trip to the mall because you forgot to buy a present . . . for your husband
Wrapping every single gift in one fell swoop, because I'm not one to plan ahead and space things out
Making the yearly pilgrimage to look at the holiday lights even though they look exactly the same as last year and the year before
And of course, watching all the old-school Christmas programs on tv - Frosty The Snowman, A Charlie Brown Christmas, Rudolph The Red-Nosed Reindeer and reciting every line right alongside the characters ("Rudolph with your nose so bright, won't you guide my sleigh tonight?")
So much to do, so little time.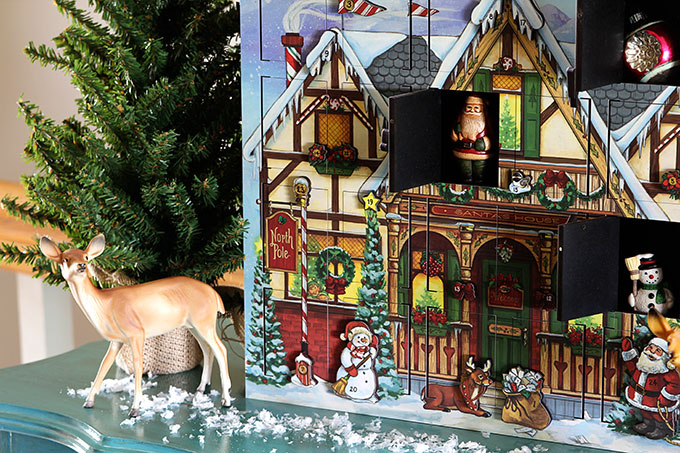 It was a bit different when I was a kid.
When I was a kid, I could not wait for Christmas morning to get here. From the day after Thanksgiving until Christmas Eve it was just torture waiting for the clock to tick away and the boxes on the calendar to get filled in with big red X's.
25 days . . . 14 days . . . 7 days . . . 6 . . . 5 . . . 4 . . . 3 . . . 2 . . . One More Day!!!
Oh, and then on Christmas Eve we moved from counting days to counting hours and boy did those hours DRAG.
At that point, I had never heard of advent calendars.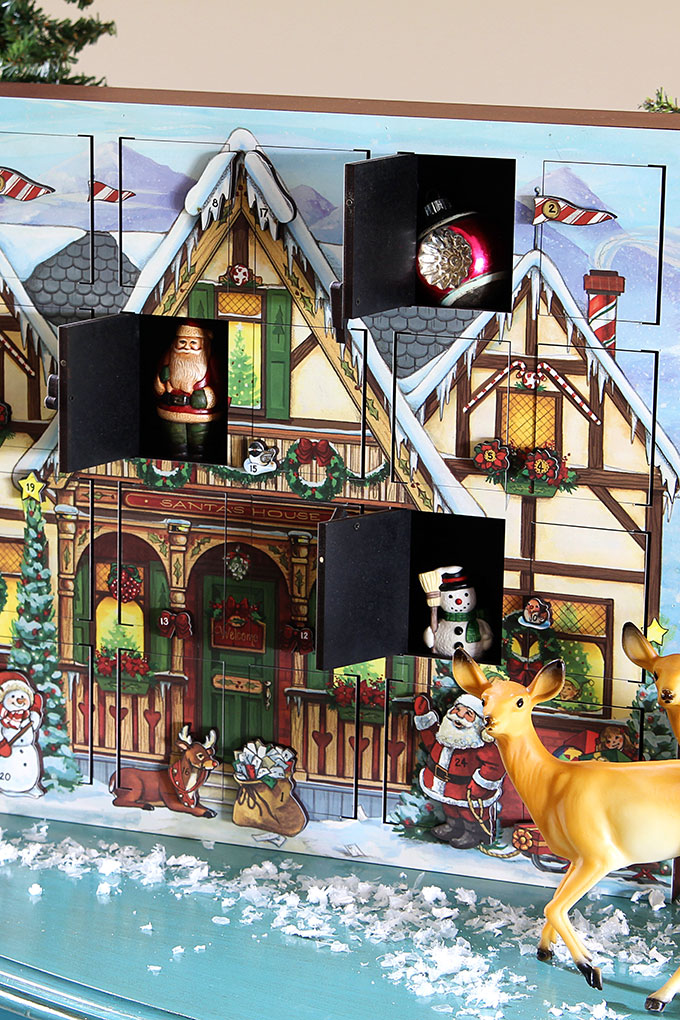 It would have made the days go faster I think, but then again I wonder if I would have been able to control my urge to peek in each door and see what was to come?
Yeah, I'd peek. Pretty much sure of that.
But things change. Instead of trying to speed up the clock as a kid, I'm trying to slow it down as an adult.
So now that I explained what Christmas is for me, what does Christmas mean to you and your family?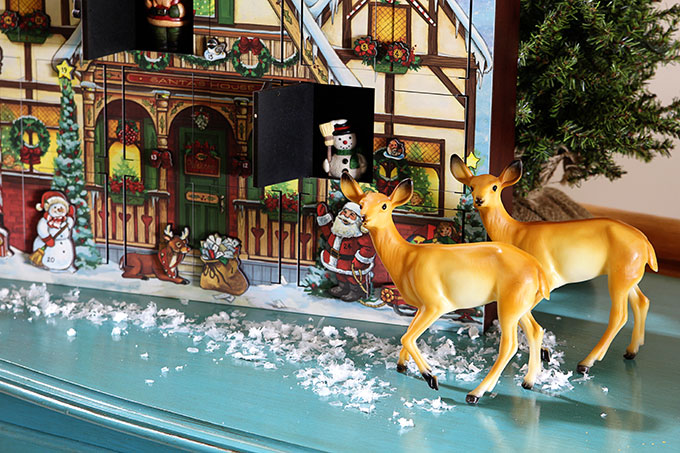 GIVEAWAY is now CLOSED
Balsam Hill has a wonderful giveaway you guys today . . .
You can enter to win one of 25 gift cards worth $100 each, by just stopping by their blog and entering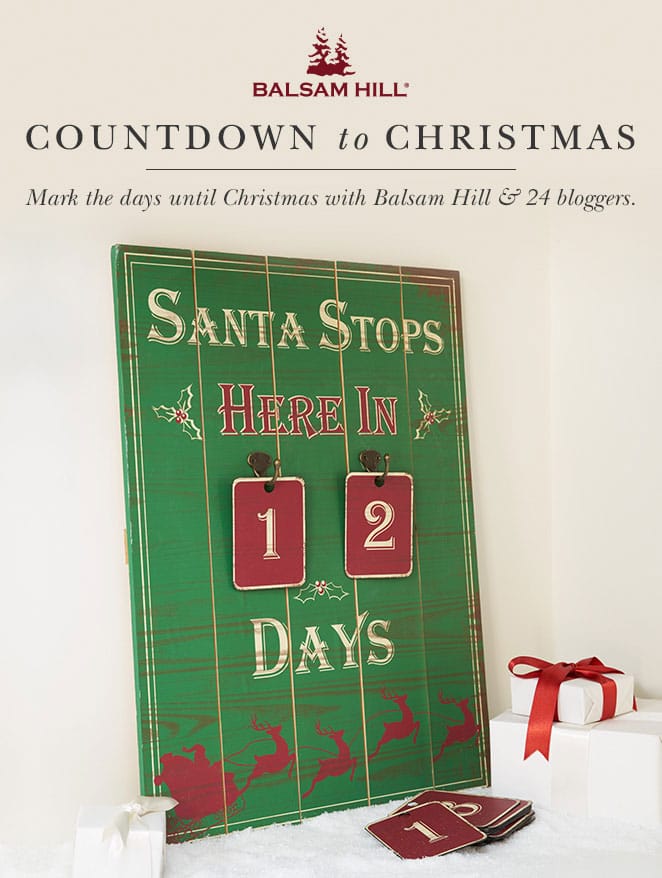 Mary Beth from Cupcakes And Crinoline will be sharing what Christmas is . . . for her and her family next. I'd love for you to stop on over there and visit with her tomorrow.
I want to thank Balsam Hill for supplying me with the wonderful musical advent calendar you see in this post. Of course, all opinions are my own. Not that I really gave one, but the advent calendar is cute as a button and fits in so well with my vintage decor! So, yeah, that's my opinion!