I like to call this color Brady Bunch green. I think the technical term is avocado green though.
I see these types of planters all the time in the thrift stores.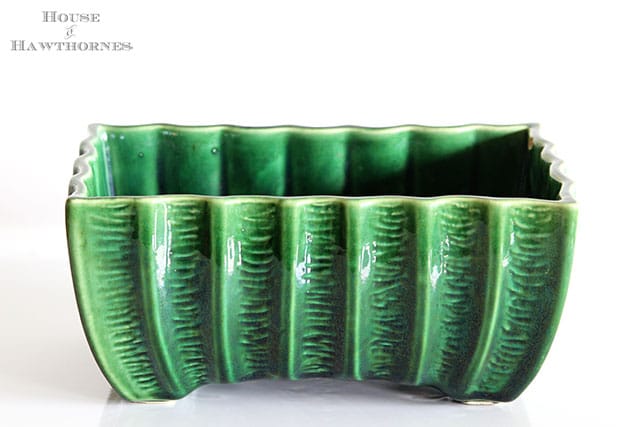 They have a sort of retro hip vibe to them now, I think.
I guess you can't actually call this an "upcycle" or "repurpose" or any of those fancy terms for making something that was intended to be used for one purpose into something used for an entirely different purpose.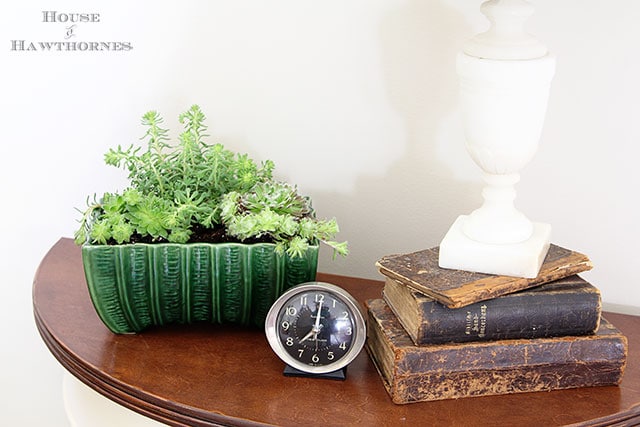 I mean, it was a planter and now it is a planter. Not a lot of change-a-roni there.
But I thought it was another good example of how you can rescue some of those items that are multiplying like rabbits at thrift stores. Like those vintage glass snack sets I used on my bird feeder post.
I may have a series going here if I can think of 20 more things that are commonly found at thrift stores. Or it could just be a two-fer.
I know my attention span. Let's just plan for a two-fer.
I planted it with Hens And Chicks Green Wheels (to the left), Hens And Chicks Cobweb (to the right) and a sedum (bringing up the rear).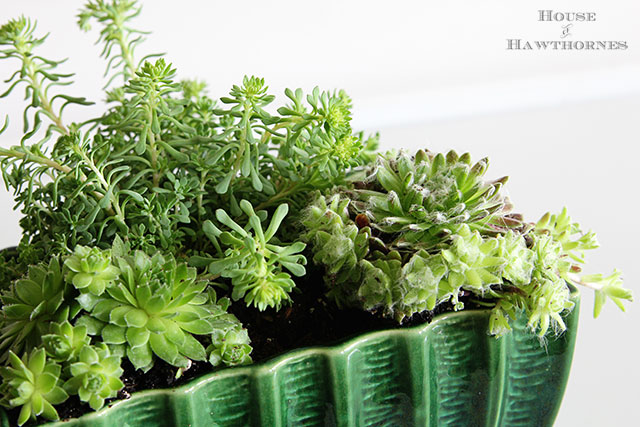 The Hens And Chicks Cobweb has really cool looking web-like stuff hanging off it.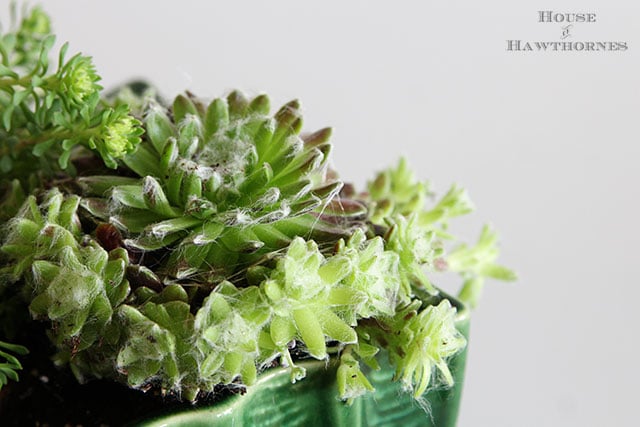 Really cool, unless you have an irrational fear of spiders and then it'd just be horrifying.
The sedum will grow quite a bit this year, but I'll pull it out and plant it in the ground in the fall like I did with the stonecrop from my toy truck planter last year. Sometimes I'll throw something in a planter just to make it look fuller right now with every intention of moving it later.
Like musical chairs, but with plants and dirt. And spiders. Can't forget the spiders.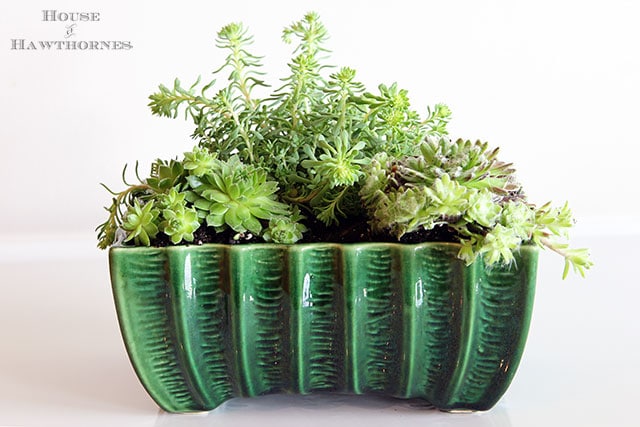 UPDATE: A few of you have mentioned that this doesn't look like the avocado green of your childhood. And you are right. I think I have my greens mixed up!
Like I mentioned to Russell in the comment section below, it is doubly weird in that my parents had avocado green appliances when I was growing up! I should know THAT color.