A few years ago we had a flood in our basement. We live in a high water table area, I guess you would call it, and if something happens to the sump pumps (plural, yes, we have two sump pumps - one as a backup), we are in deep doo-doo. Well, not doo-doo exactly, just ground water.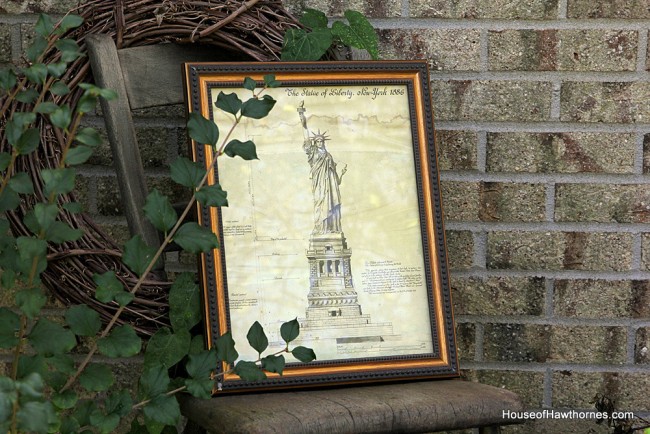 This print was one of the items that got flood damage. Even after it dried out the print was sort of water stained and a little crunchy looking. I was going to throw it out, but liked the frame, so I just stuck it back in the basement and promptly forgot about it until last week when I was doing my massive clean out.
Hello, Lady Liberty!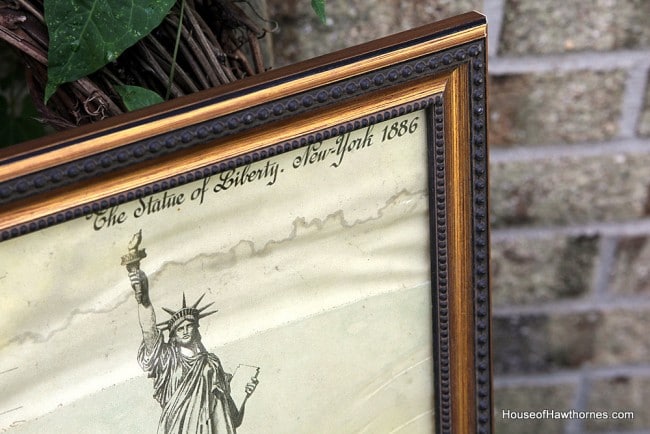 My cleaning frenzy self was going to just toss it altogether. Pam, you haven't done anything with it in five years, so just get rid of it already!
But my inner thrifter wanted to keep it. It's still good. Just take it out of the frame and try to use it for something . . . anything!
Inner thrifter won that battle.
I bought a cheap canvas at Hobby Lobby in the art supply section with my 40% off coupon.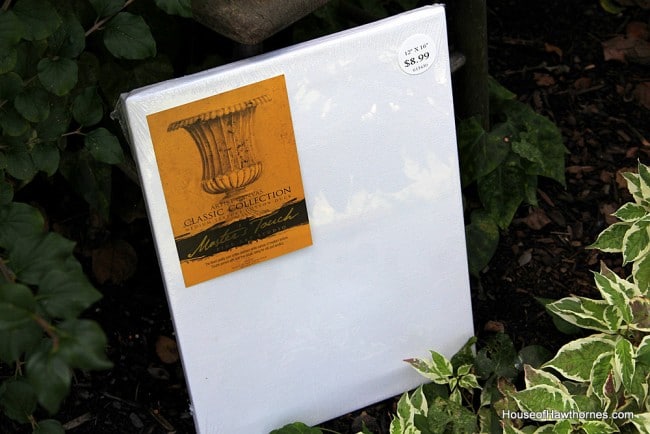 I stapled burlap to the front and around the sides just to get some texture on the piece.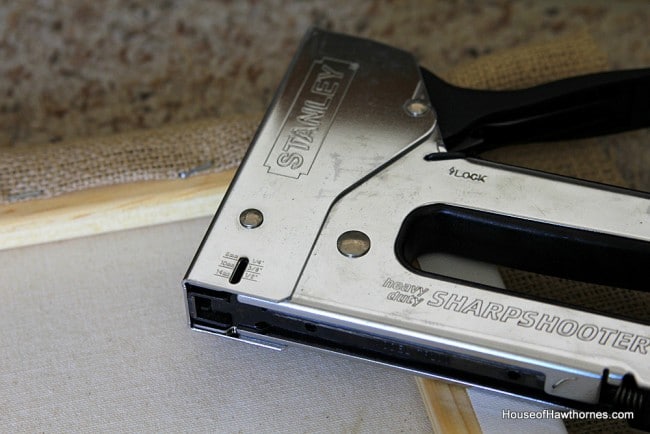 Then I ripped out the statue part of the print in an artistically messy fashion. This is no fine art restoration project here, we're going for a rustic look to go along with the damage on the print.
At first, I tried to just Mod Podge the print onto the burlap, but it wasn't sticking very well. So I painted part of the burlap with craft paint and then Mod Podged the print onto that. The paint was the key.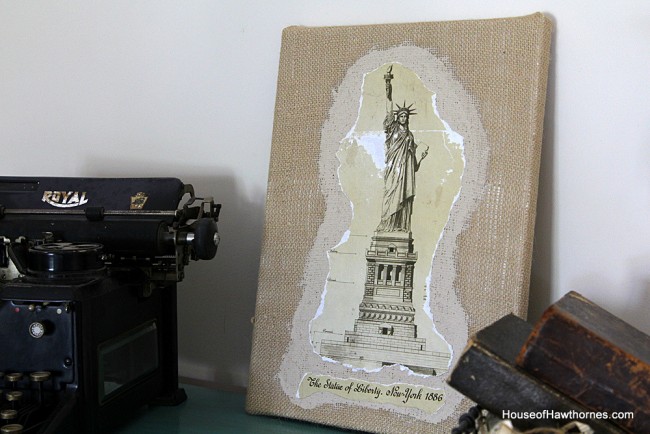 So now the girl is back where she belongs. Holding her torch aloft, welcoming people into my living room.

Linking with Saturday Night Special