I found this toolbox at an antique mall not far from here. I fell in love with it as soon as I laid eyes on it.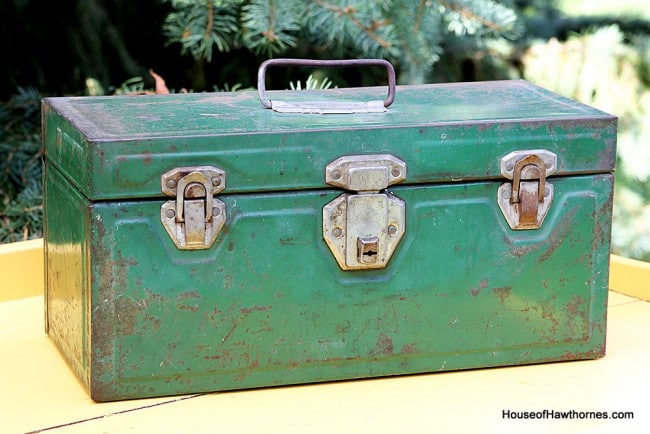 I love the dark farmish green color and general rustiness of it. It will be great to put in my office to organize more of my junk.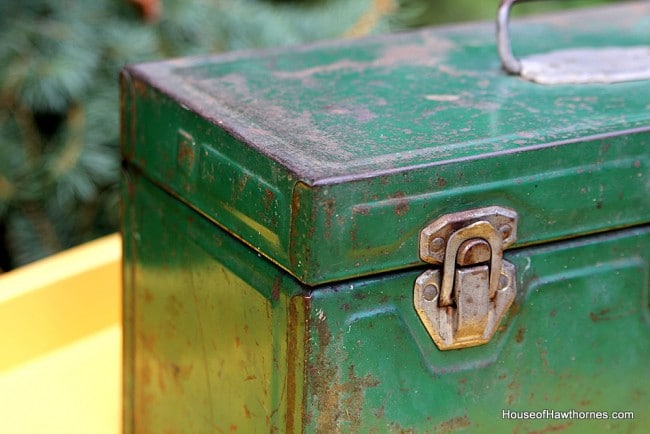 When I got it home I realized that it was the same color as my tool caddy that I bought last year at the Rural Society Antique And Garden Show in Mount Vernon, Ohio and featured in my Winter Front Porch post. That green must be a popular color for the farm crowd.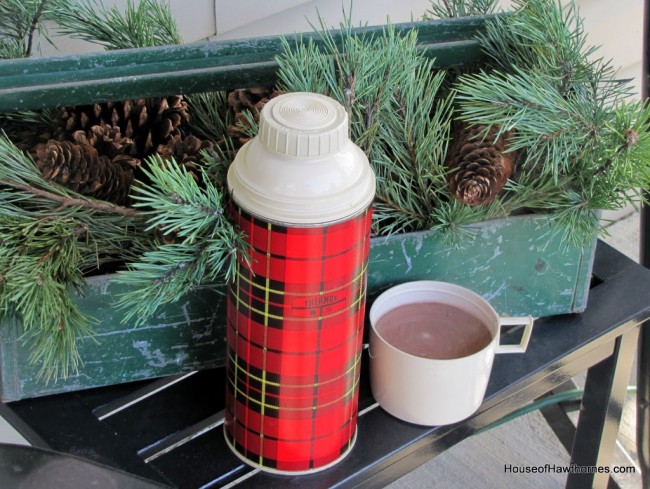 (I got very thirsty while taking photos for the Winter 2011-12 Porch)
It was like they were separated at birth.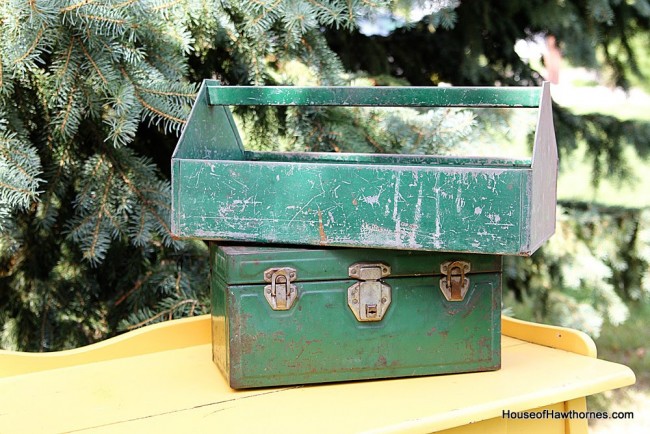 And then one of them ate a whole lot of meat and potatoes and got a lot bigger than the other one and then they were one of those sets of twins that no one can believe are actually twins.
Yeah, like that.