I know you're all saying "Another darn bird post, Pam?"
Well, quit squawking. I like my feathered friends.
I bought this vintage looking bird and botanical print for a song at Goodwill the other day. I think people normally used two or three of these types of prints grouped together, so I kept searching around for its missing mates at that store, but, if they were ever there, they had long since flown the coop.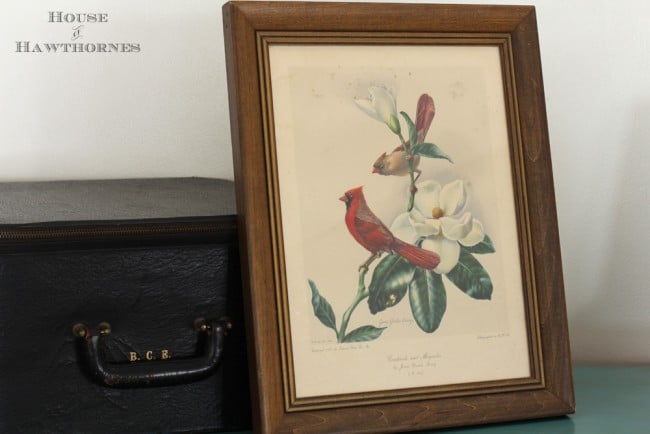 After I got home, I had second thoughts about buying yet another bird thing though.
Back in the 80's, I started to get a reputation for liking cows. And pretty soon my kitchen was full of cows. Not bought by me though, people bought them for me as gifts.
Cow figurines. Cow prints. Cow salt and pepper shakers. Cow cookie jars. Cows, cows, cows.
Now it seems to be birds, but this time the problem is being created by myself. I must stop this before it goes too far!
See those brown stains on the top of the print? Turns out they were on the underside of the glass, so I have since taken the print out of the frame and gave the glass a good Windexing and it looks all shiny and sparkly now.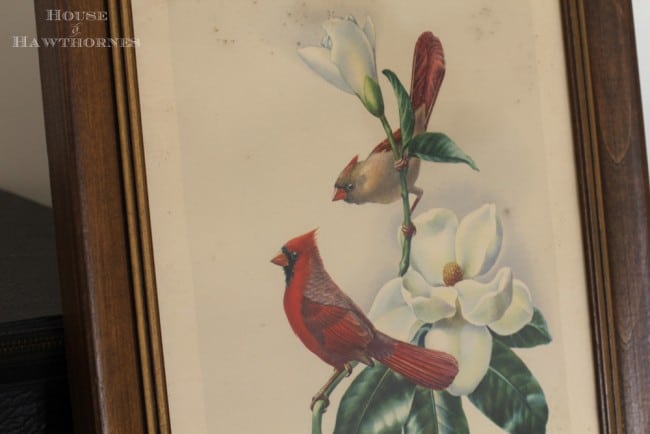 The walnut and gold tone of the frame was looking a little Brady Bunch-ish to me, so I slapped a coat of white paint on it and gave it a whole new look.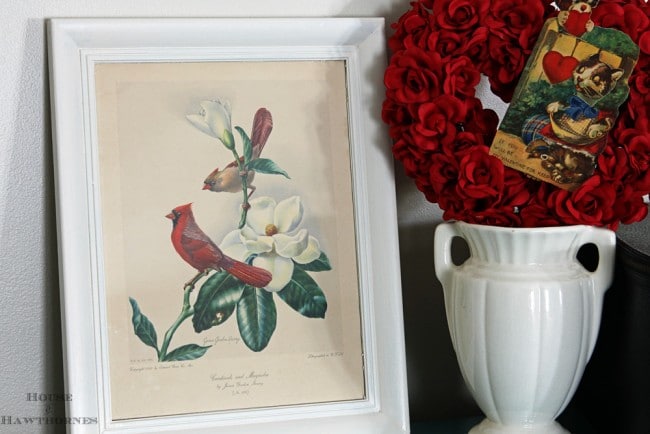 Not bad for $1.99 and some paint I already had on hand.
Plus this is the first halfway decent thrift store find I have had in a long time. Maybe the thrifting tides are turning!