Since I have been striking out at the thrift stores, I have been checking out the antique malls a little more closely, looking for some deals.
This McCoy vase was a deal at $5.00. It's fairly large and will be added to my white vase collection. In my opinion, you can never have too many white vases, so I pick them up whenever they are a good price!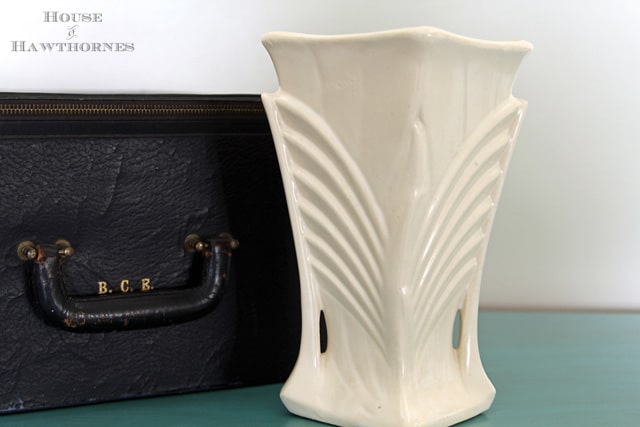 I found two oil cans (or are they oilers?) to add to my son's collection. Love the chippy, rusty red look to the one on the left.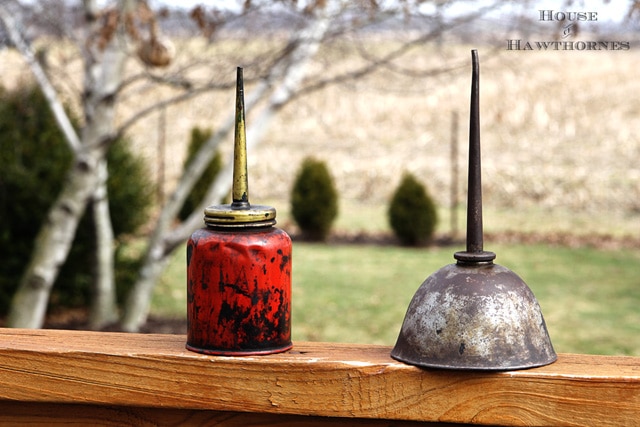 The unmarked green vase and striped kitchen towel were found at another antique mall. The vase has a similar shape to my white Hull one that I showed in my Hello Birdie post.
And tad-da! The wooden hangers were actually found at a thrift store. I know. I found something worth buying at a thrift store! (If you are new here, that's not a dis to thrift stores, just an observation that I haven't had any luck whatsoever lately at my favorite thrifts.)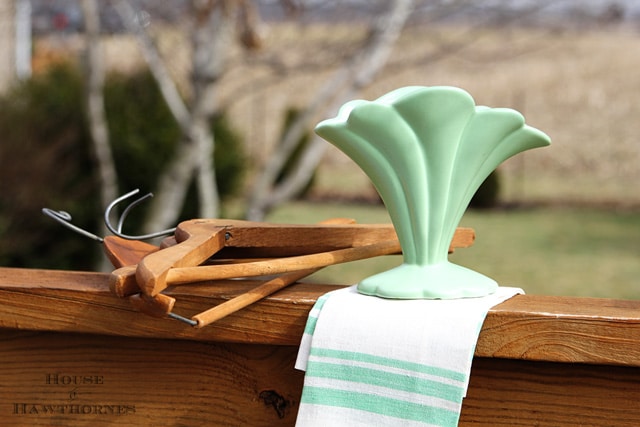 I've seen some cute crafts made with wooden hangers, so they have gone in my crafts-I-can-do-if-I-ever-stop-Pinning-long-enough stash.
Do you ever go thrifting at the antique stores?