I have another super duper quick and easy Valentine's Day decor idea for you. And there's only 3 steps involved.
Valentine's Day Decor Jar
Supplies:
Anchor Hocking cracker jar (can be found at Walmart, Amazon or most craft stores)
Cinnamon hearts
Vintage Valentine image
Instructions:
Take a jar.

Put a bag of cinnamon hearts in the bottom.

Plop in a copy of a vintage Valentine postcard.
Instant red hot romance. OK, that might be going a bit far. Instant vignette, at least.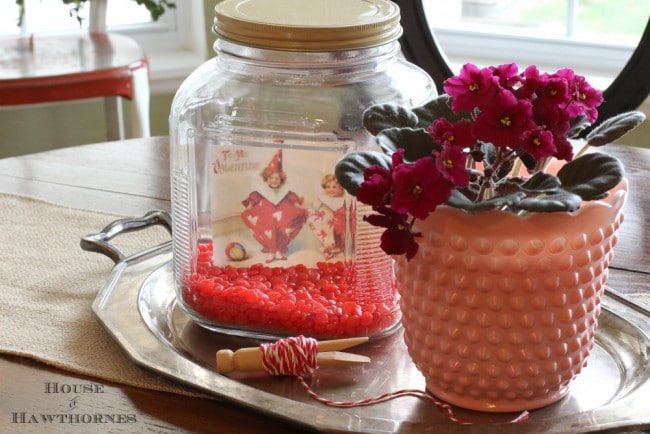 The image I used is from the Graphics Fairy. Just print it out on card stock paper and you have an instant "vintage" Valentine to decorate with.
And the great part of this decor idea is that the red hot hearts hold the valentine up. Sort of like little sandbags.
You could substitute Valentine M&M's for the jar, but those are too much of a temptation to me. You gotta use a candy that you don't love more than life itself or you're just asking for it to be refilled constantly.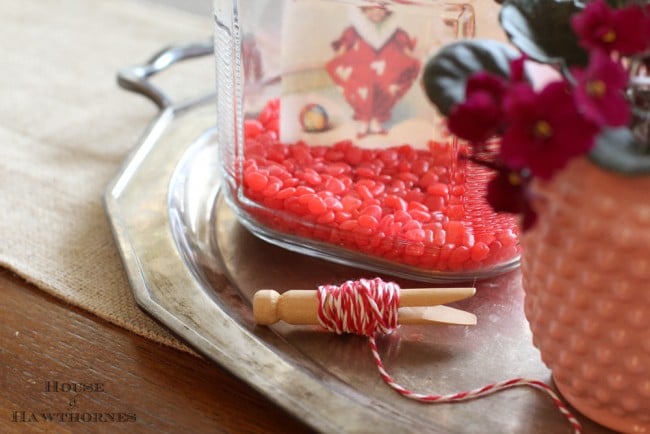 BTW, this is the same jar I used in December for a snowy scene.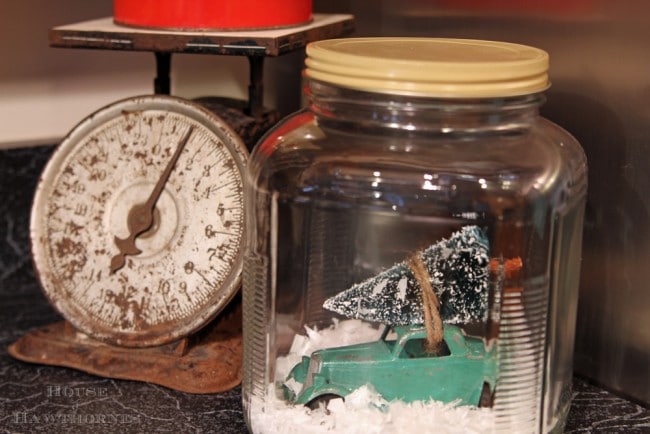 I'm already searching for pint sized leprechauns for St. Patty's Day.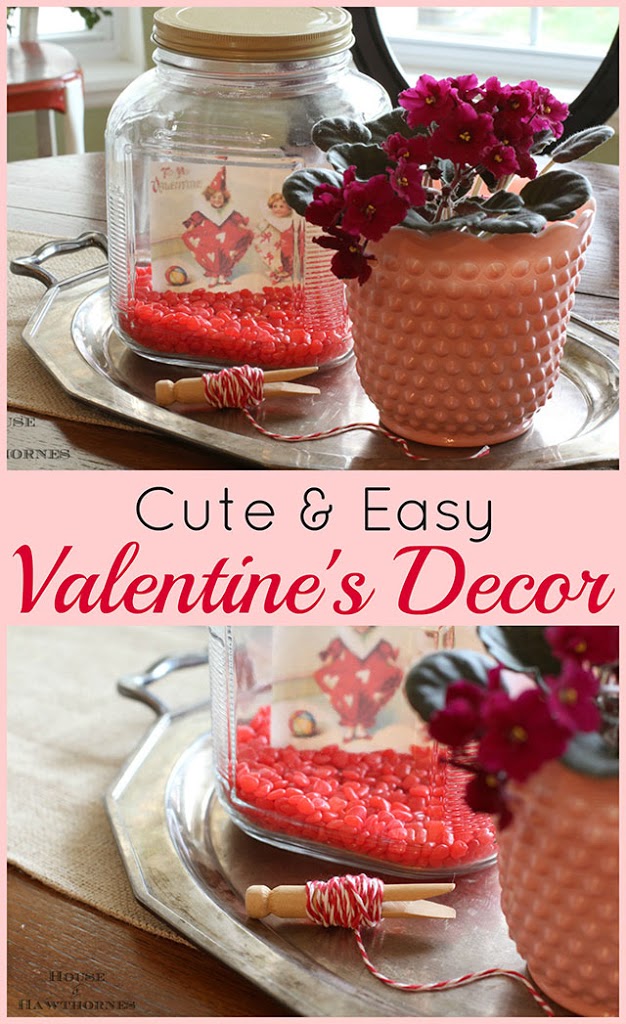 Another Valentine's Day craft you might enjoy is my
Thrifty And Super Easy Valentine's Day Garland