So, yesterday I was wandering around Walmart looking for a shoe horn. Finally figured out they might be in the shoe section, since really, when was the last time you ever bought a shoe horn?
Anyhow, as I was wandering around, I walked through the organization area where they have hanging shoe organizers and collapsible linen bins and I stumbled across an olive bucket.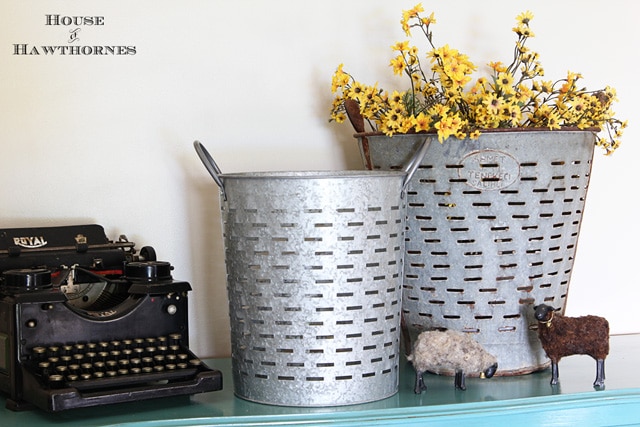 (Walmart version on the left . . . real version on the right)
Yes, I know. It's like a scene out of The Twilight Zone!
Olive bucket? Walmart?
And what was the cost of the olive bucket, you ask?
Wait for it . . .
$10.00!!!!
Yeah, me too. I about peed my pants.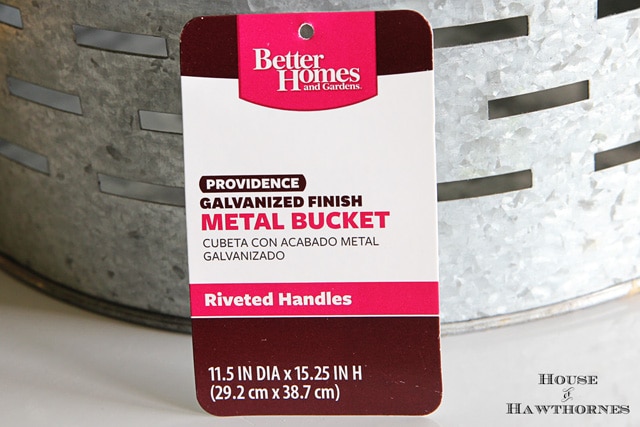 It is a little smaller than a traditional olive bucket, but for ⅙th the price it is allowed to be more on the petite size.
I snapped a photo and put it on Instagram, Facebook and Google+ to alert everyone of the black hole that had occurred and allowed Walmart to be cool for a few minutes.
Now, before you run out to your Walmart, I have to warn you. A few of my Facebook followers found them at their Walmart and a few did not. It seems to be pretty hit and miss.
And they tend to be available more often at the larger Supercenters than the smaller old school style Walmarts.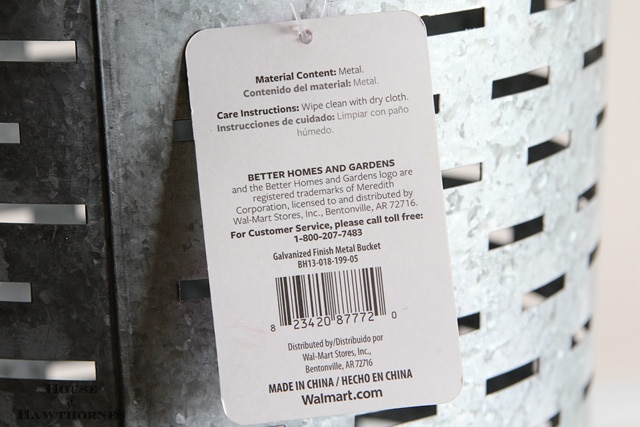 In case you're wondering, this is in no way in the world a paid advertisement for Wally World.
As a matter of fact, I have a running issue with Walmart for selling Special Olympic t-shirts in the same area as they sell the teen "joke" t-shirts. Long story. Not worth going into now. Let's just say Wally World and I are not always best buddies.
But, darn, they are convenient.
Just thought I'd share a thrifty version of my olive bucket with you.
If you want to see some olive buckets out "in the wild", you can find some inspiration photos of olive buckets in use in my The Many Uses For Olive Buckets post.