Some may ask, after my cheap Walmart olive bucket alert, what the heck do you do with an olive bucket?
Sure, you could tote some olives around in it, but seriously, how many olives can a person eat.
Olive Out uses hers all the time and in this instance she used it to hold some scrumptious hydrangea.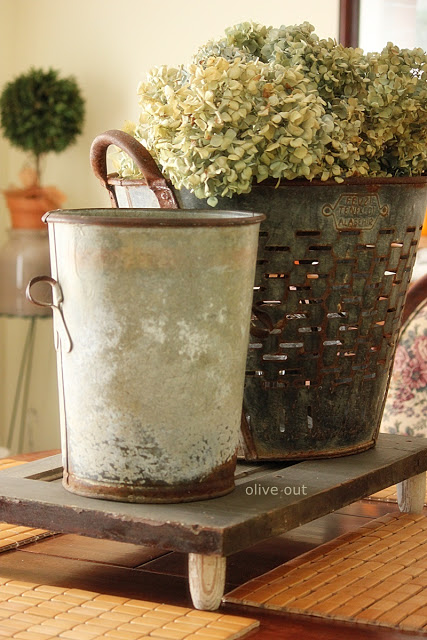 Source - Olive Out
I've always secretly wanted to put a little Christmas tree in one like Lisa at Fern Creek Cottage did. Isn't that fun?
Source - Fern Creek Cottage
Kim at Savvy Southern Style has placed a luscious fern in her olive bucket in her lovely sunroom.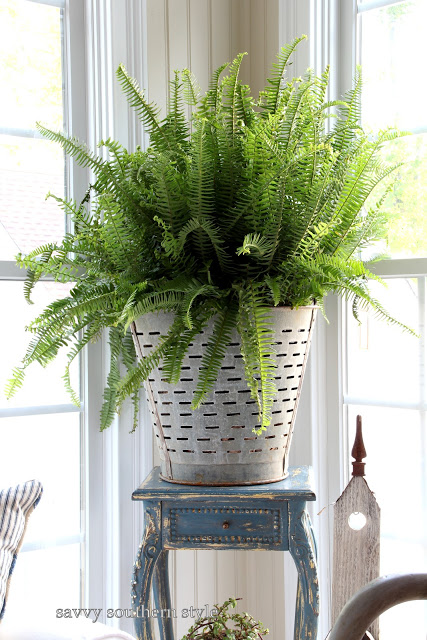 Source - Savvy Southern Style
Ann at the beautiful
White Lace Cottage
used one to hold her fragrant lavender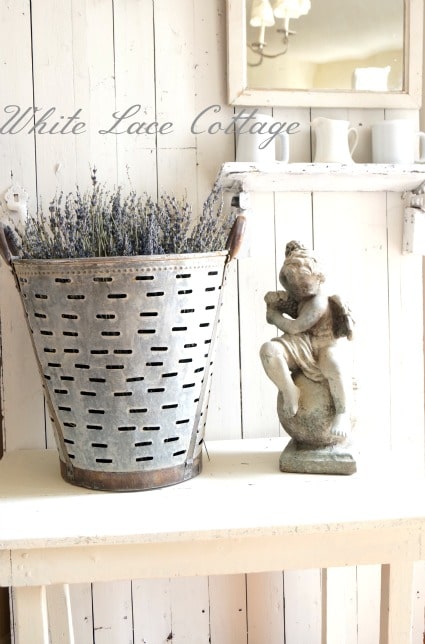 Source - White Lace Cottage
Or if I build a fancy chicken coop like
Heather Bullard
did, I can give the chickens their very own little tree in an olive bucket. I'm not sure what the tree is, but could it possibly be an olive tree?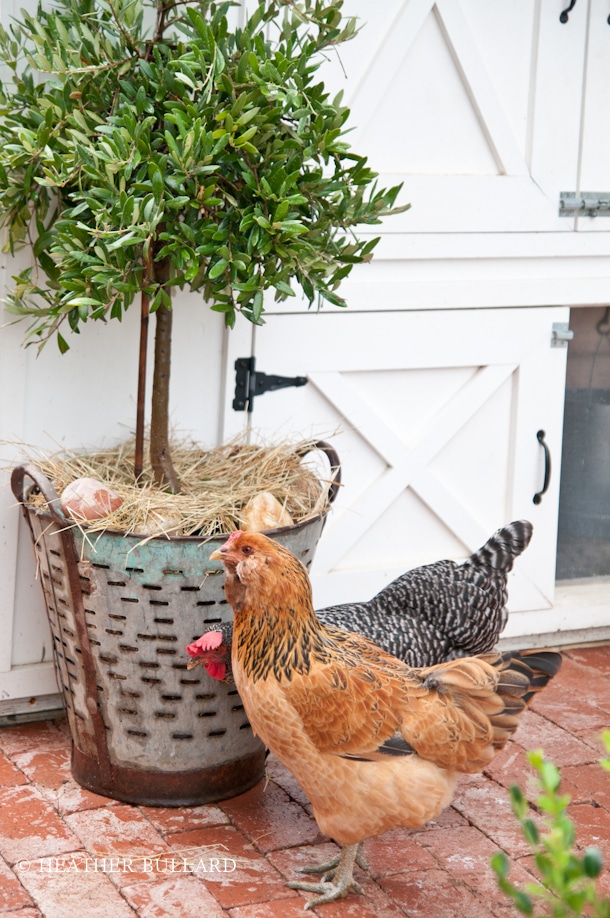 Source - Heather Bullard
Other fun things you can do with them are:
Turn them upside down and use them for lampshades for hanging lights.
Use them to store wood beside the fireplace - picture birch logs and a roaring fire.
Use one in your bathroom to hold toilet paper - picture . . . well, maybe you don't want to picture too much in the bathroom.
Gosh, just about anything!
Please do me a huge favor. If you want to pin any of the images above, please click through to their blog using the link below each photo. That way the pin will go directly to their blog page and not back to mine. Just makes it easier for people who repin from you to find the original source. Thanks oodles!
But hey, you can always pin this snazzy photo below.