I decided to take up a new career.
Chicken Portrait Photographer.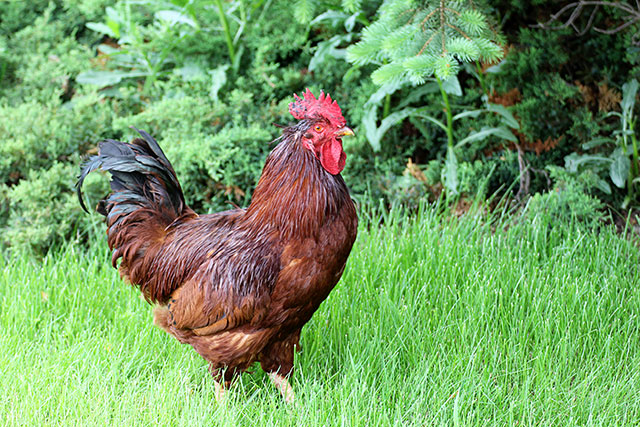 Did you know that is really a thing?
I Googled it. And Google doesn't lie.
My older (longer?) readers will remember Frank. A beautiful Siamese cat that appeared on our porch and adopted us a few years ago. I sort of fell in love with him.
He eventually went to live on a farm.
For real.
Not like when your parents told you your dog "went to live on the farm" and it really meant something entirely different. Frank actually went to a friend's farm.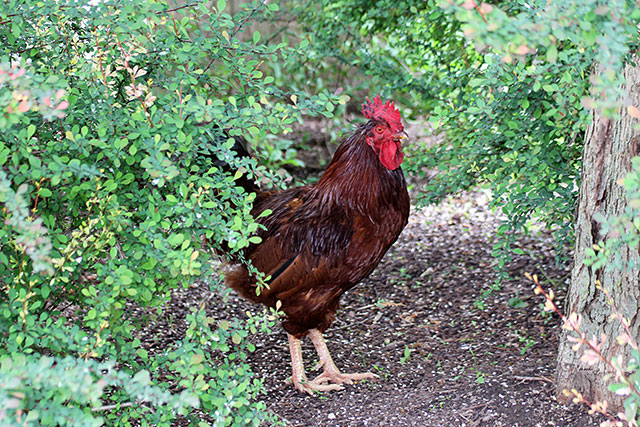 I think this chicken may have heard about the sweet deal Frank got and decided to get in on the action.
He's been hanging around our yard for the last few weeks and every time I think he's remembered where he lives and has gone back home to the farm, he pops up again.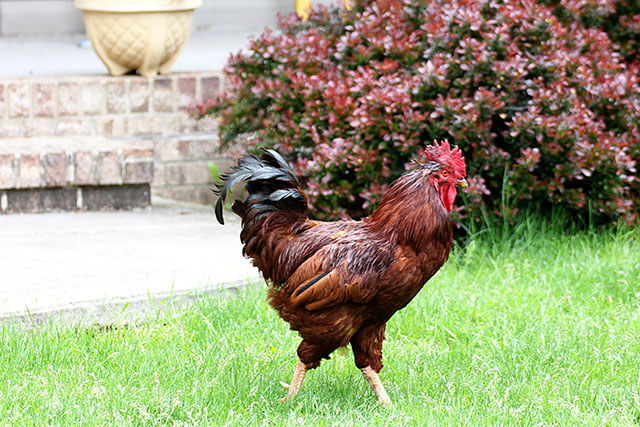 He's cute, but I'm not going to get rich on photographing just one chicken.
So box up your roosters, hens and chicks and send them over to me, so I can get started on my new career.