No, I'm not off my diet. Yet.
I'm buying the other type of Brownies. The Kodak variety.
I found this Brownie Hawkeye (manufactured from 1949-1961) at our town's annual yard sale last weekend.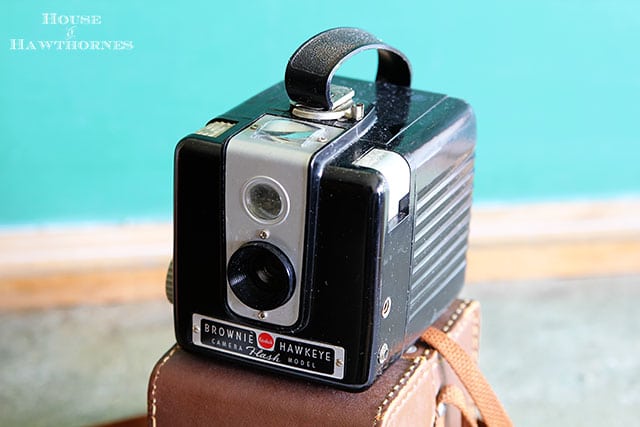 I think I've decided that the #1 reason I love old Brownies is their bakelite bodies. There's something very sexy about them.
Since I haven't done a good "Hey, look what I found" post lately, I thought I'd better get you up to date.
I about peed my pants when I found this gorgeous apple bowl made by Fire King for $4 at a yard sale.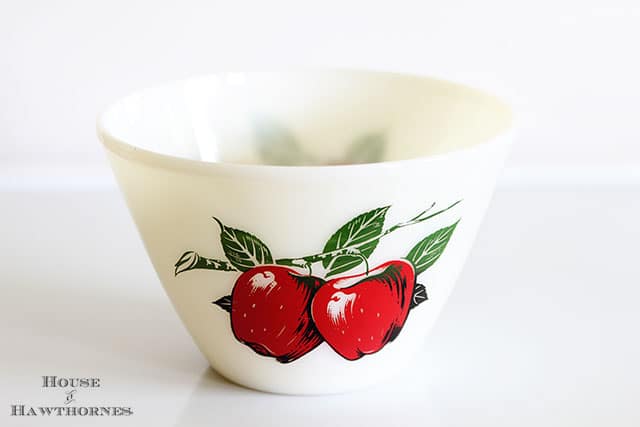 How 'bout them apples?
At the same house, I also bought this McCoy mixing bowl for $4.
It was a four-buck bowl kind of place.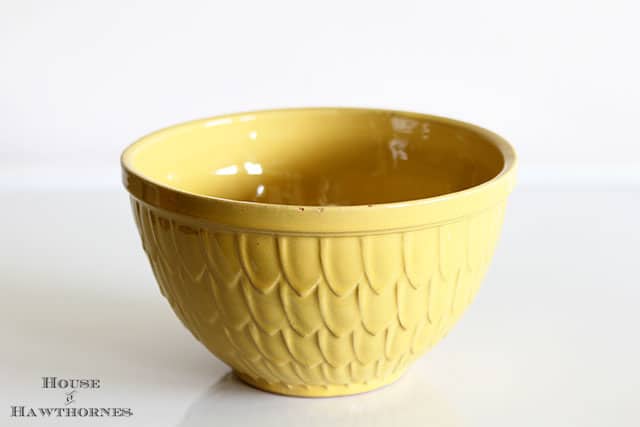 I bought these on Saturday and the lady having the sale just about gave me heart palpitations when she said "Oh, if you like bowls you should have been here yesterday. I had a really big green McCoy bowl that I got rid of".
First of all, "got rid of" and "McCoy" don't belong in the same sentence. Second of all, Holy Schmoly! Why didn't I stop by this house on Friday!!!
Oh, that's right. I volunteered to work the field day at my son's school. On a Friday. During prime yard sale season. The things we do for our kids 🙂
I am drawing a total blank on where I bought this first aid kit. Pretty sure it was a yard sale. No idea where. I didn't even take a photo of it and put it on Instagram, which is really weird.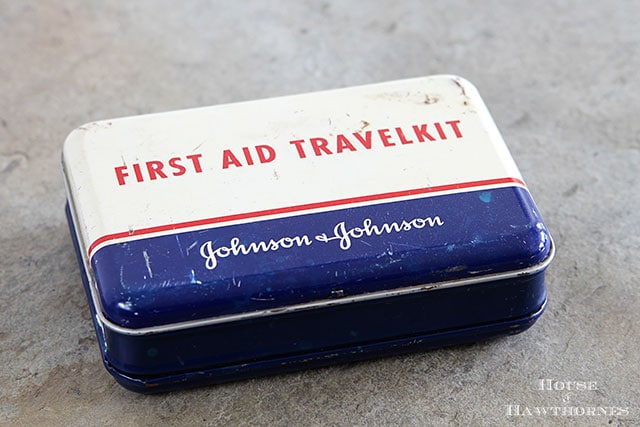 I'm sure it was a fantastic deal though!
I found these Burns Manufacturing serrated knives at a yard sale for 25 Cents. For the bunch. Not each. Not that even at 25 cents a piece that would be a bad deal!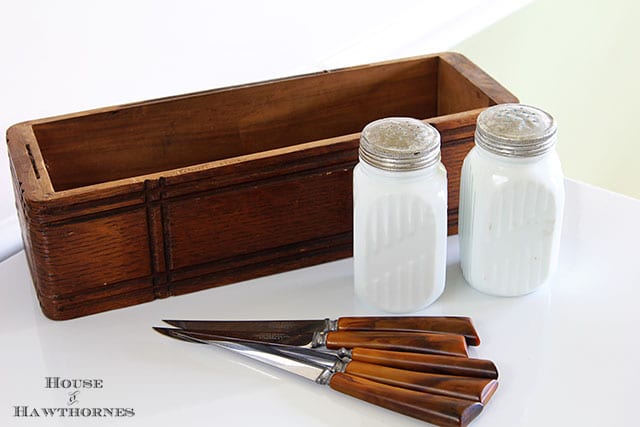 I've seen the handles described on Etsy and Ebay as butterscotch bakelite. Not sure if they're just hyping up the knives by calling them bakelite or not, but they are nice knives either way.
The sewing machine drawer and milk glass salt and pepper shakers were bought at another sale for $5 for the lot.
I'm usually weird about actually using my vintage salt and pepper shakers, but these are large enough that I can soak them real good and get all the mouse droppings dirt and grime out of them, so I may just end up using them.
I bought this fan along with the hammered metal serving tray in the next photo for $1.37.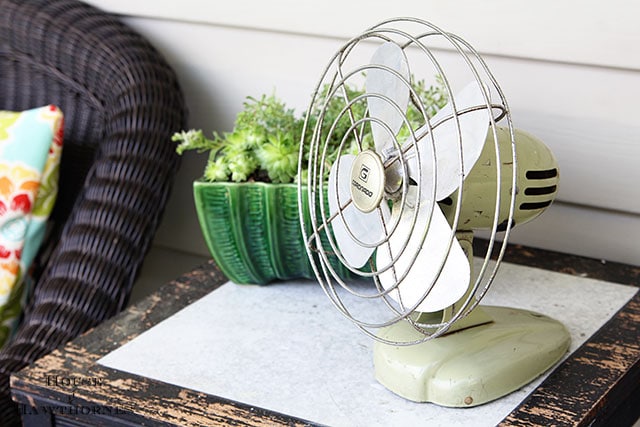 At the time, I only had a $20 on me and a bunch of change in the bottom of my purse. The lady didn't have change for my twenty, so I tried to pay her in small coinage. By the time I had counted out $1.37, mostly in nickles, she just stopped me and sort of shooed me away.
All that's left for today's game of Show And Tell is the fruit basket which matches the ones I had on my porch last fall.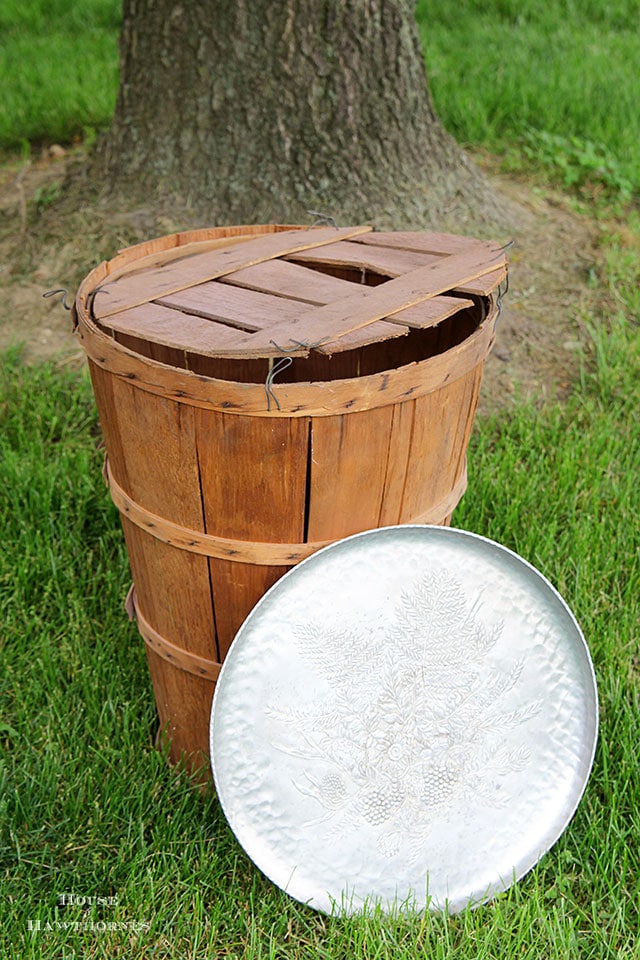 A girl can never have enough fruit baskets in her fall decorating arsenal.
Whew. All done now.
I feel much better now that I've gotten that all out of my system and you are up to date on my thrifty finds. I hate having things that I've shown on Instagram, but haven't shown on my blog yet. It just feels backwards, you know.
OK, see you all later. I'm off to find a brownie. Of the chocolate variety this time . . .