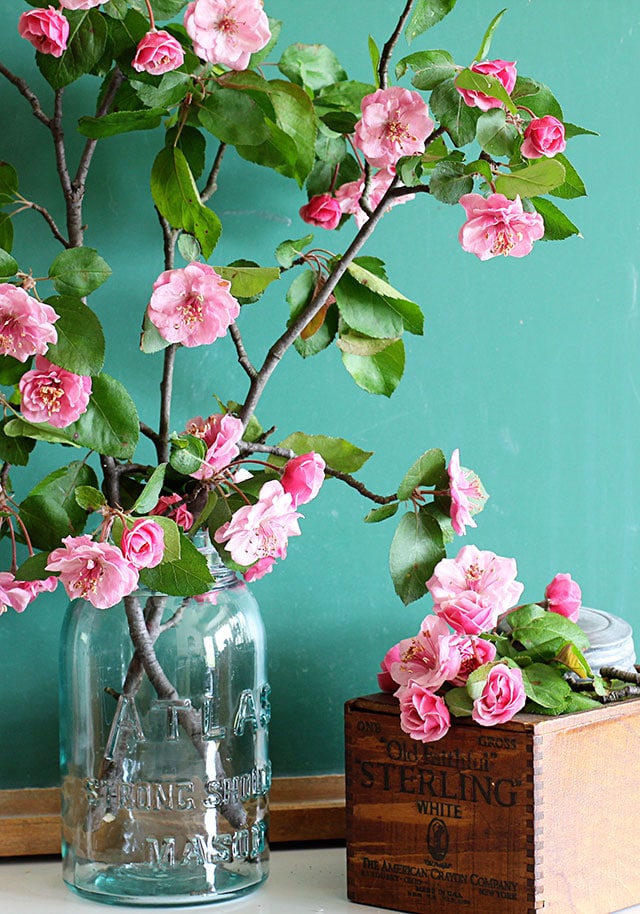 I have a favorite new color combination. Crabapple blossom pink and chalkboard green.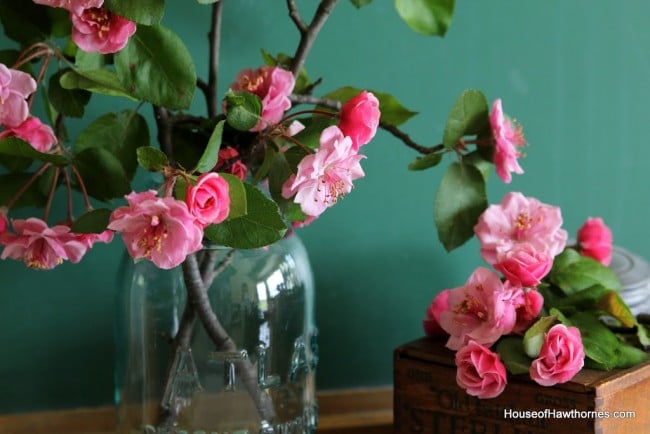 The background is a vintage chalkboard I had as a child, that I keep in my son's room. Sounds strange to call it vintage, since I used to own it.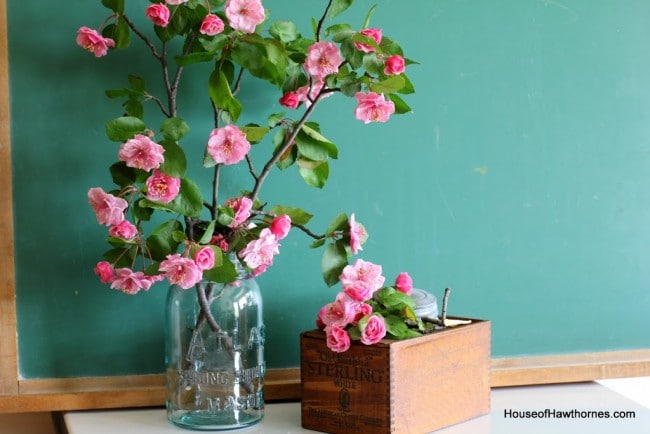 Maybe I should say it is classic instead.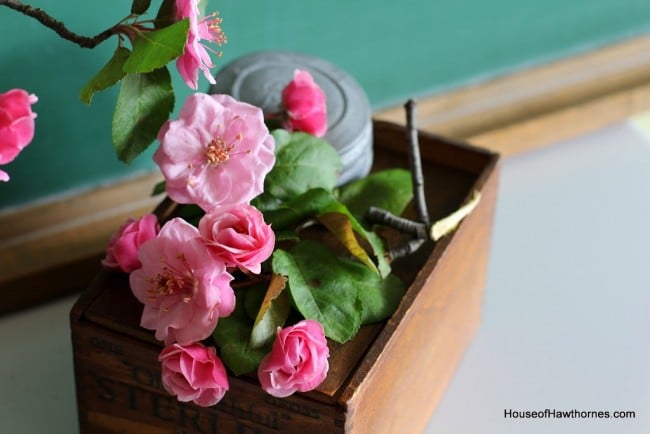 I decided to grab it at the last second when I was setting up this vignette, just because the flowers against the white wall were sort of plain.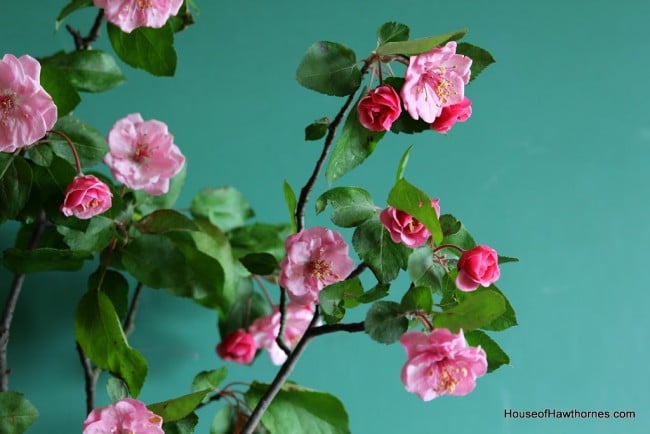 It wasn't until I saw the photos on my computer, that I noticed the nice color combination.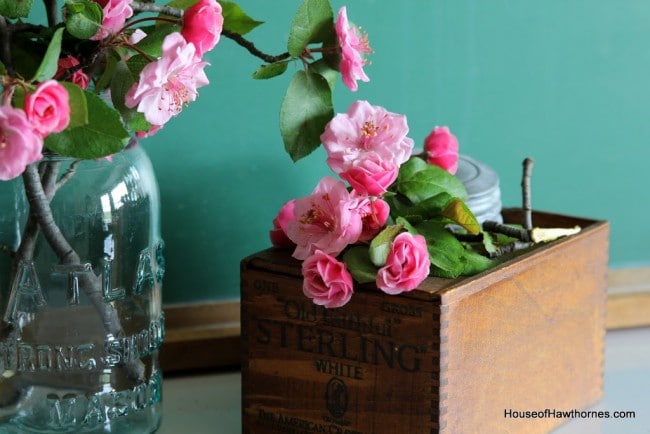 I just love when thrown together things end up working out.