The iris bed is in bloom.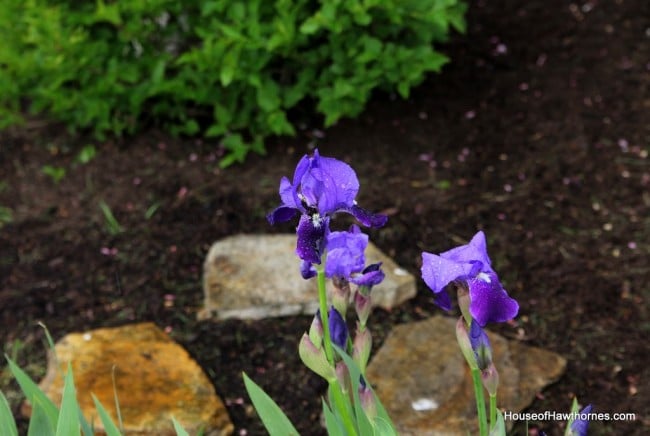 When we first moved into this house, the iris bed was much, much larger.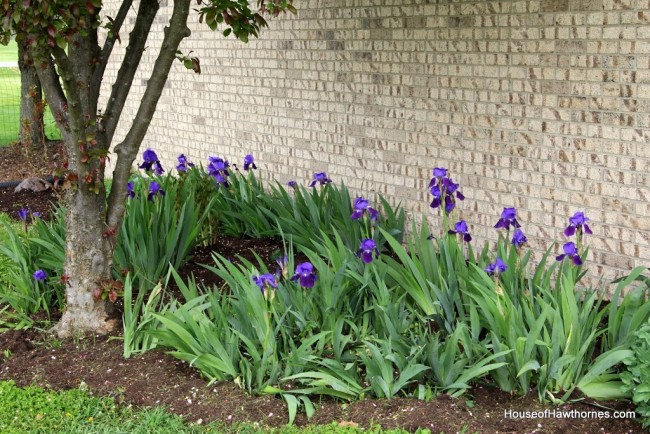 I am not a fan of dividing and transplanting bulbs and all that nonsense, so I have just let them be. I was going for a zen like approach to gardening.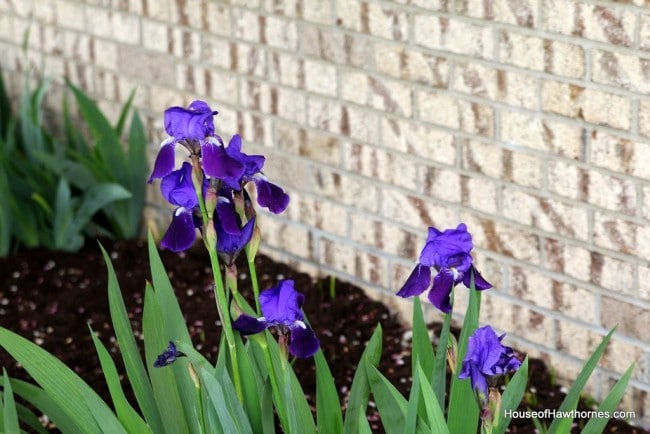 Which pretty much explains why the bed is shrinking instead of growing. These guys love to be divided every so often and their legs given a chance to stretch out.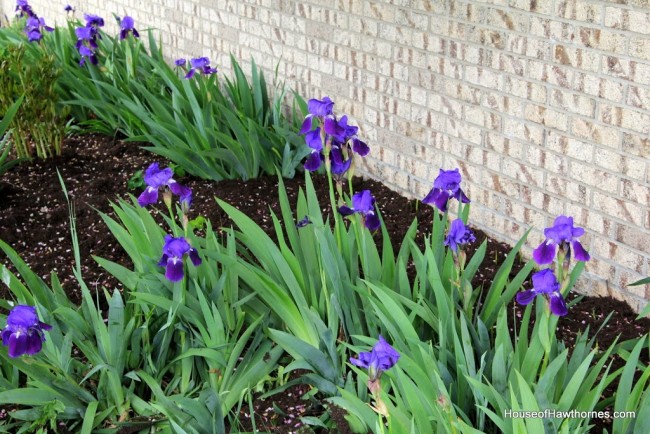 That and the weed wacker. My husband has a hard time differentiating between flower leaves and grass leaves and these guys don't like to be beat to a pulp on a regular basis.
Then we have the dog issue. They tend to wander in and out of the plants here and my iris have started to be a favorite napping place for them. Napping on iris always results in a lot of snapping sounds coming from that area.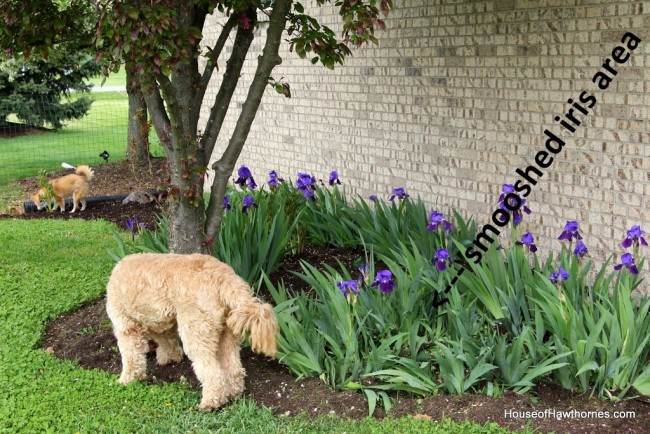 And a snapping iris is not a happy iris.
Do you grow iris? Are you a better guardian of the iris than I am?