What do you get when you cross a bunch of lettuce plants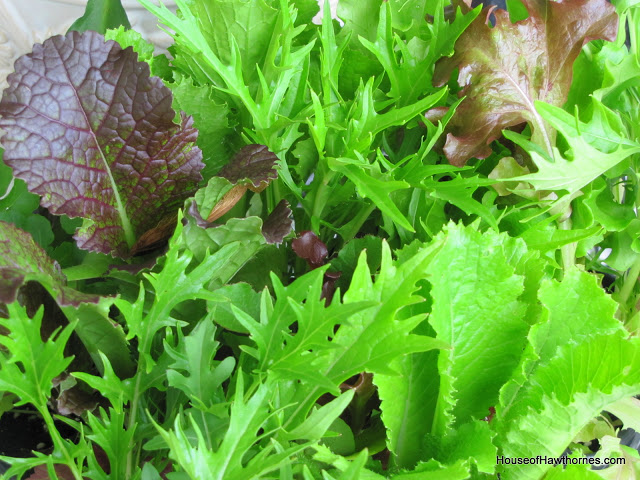 with a vintage thrifted colander?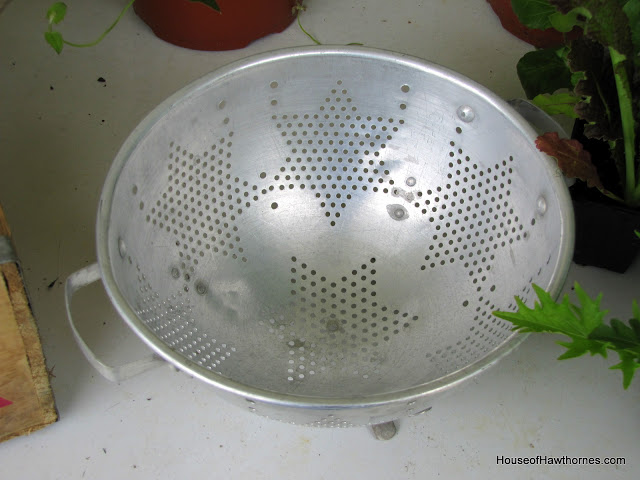 A lettuce bowl,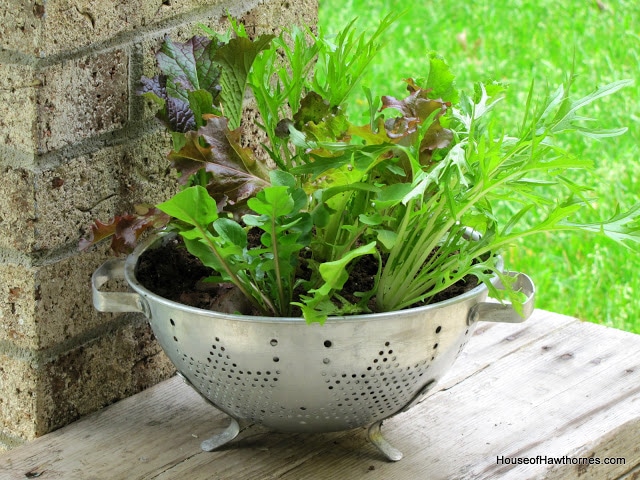 that is apparently not all that original of an idea.
When I thought of putting these lettuces in a colander, I thought I was being so creative. Such a perfect mixture of my love of vintage thrifted items with my love of gardening.
Plus you have the tongue-in-cheek uniqueness of growing your food in the very thing you should be washing it in later.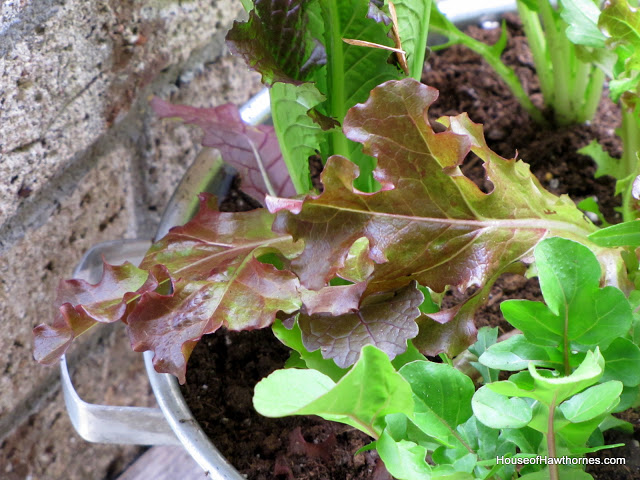 Then I was looking through a friend's blog the other day and she showed two colanders on her patio that she had planted with herbs.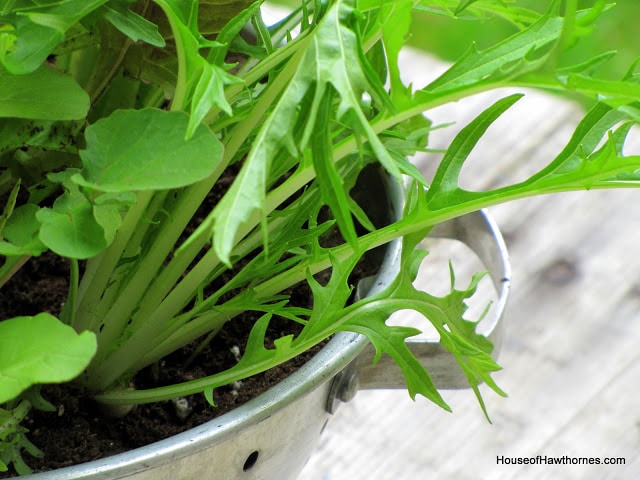 I guess it's one of those things that prove that nothing is an original idea anymore?
Or maybe I have just seen this somewhere before, stuck it in the depths of my overcrowded mind and mistook my memory as a unique creative thought?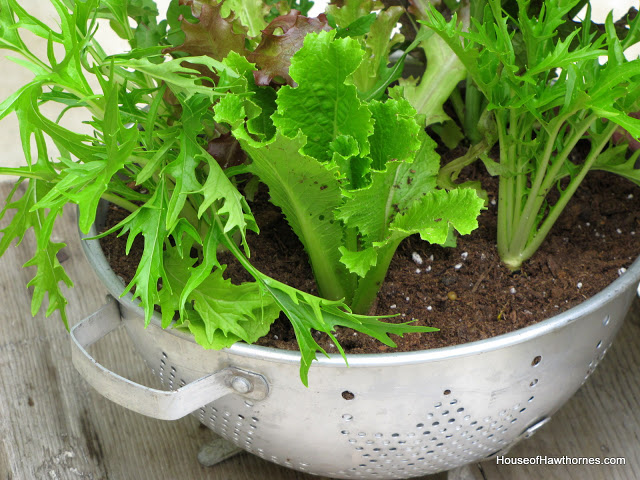 Oh well, I actually planted this whole container of lettuce for Ben anyhow. He doesn't seem to mind if it's "been done before" or not. Guinea pigs are great like that.