Last week I showed you my motel chair and wooden file boxes I found at some sales.
That day was a fairly lucrative day and I finally got a chance to photograph some of the other finds.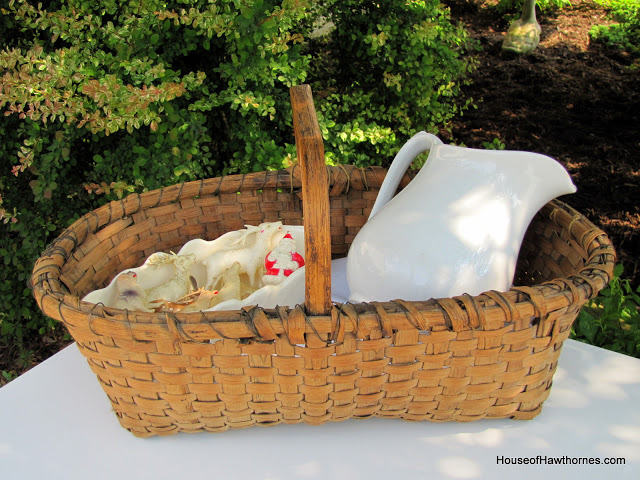 This basket was $5.00. It came from an estate sale that was run by the family and the majority of the stuff in the sale was fairly old, so I'm going with the theory that the basket must be older also.
It has a great patina on the handle (patina = old hand grime) and someone had tried to keep it together by weaving wire along the top rim, but I think that gives it added charm.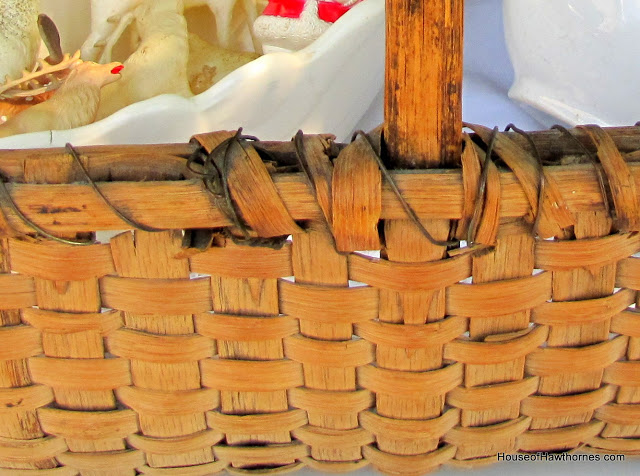 The $5.00 also included this battenburg lace tablecloth that was in the basket. After I got it home and unfolded the tablecloth I noticed that someone had cut the tablecloth in half and was using it to make something with. Pillows maybe?
Once again, Pam doesn't look at it before she buys it. That's OK though, I was really only interested in the basket.
I found this English ironstone pitcher at a garage sale for $3.00. It is marked Burgess & Goddard and according to ThePotteries.org it was a company which was located in Longton, England and in business between 1840 and 1890.
If only I knew more about English pottery, I would know if this was the find of the century or not. Right now, I will settle with it being old and being ironstone.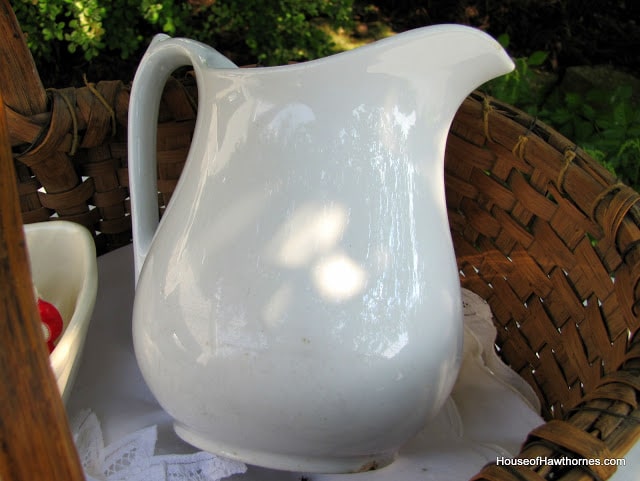 I also found another Hull Pottery planter for $1.00. I am amassing quite a collection of these old planters. I may have to spring for a book on Hull Pottery as often as I am running across it.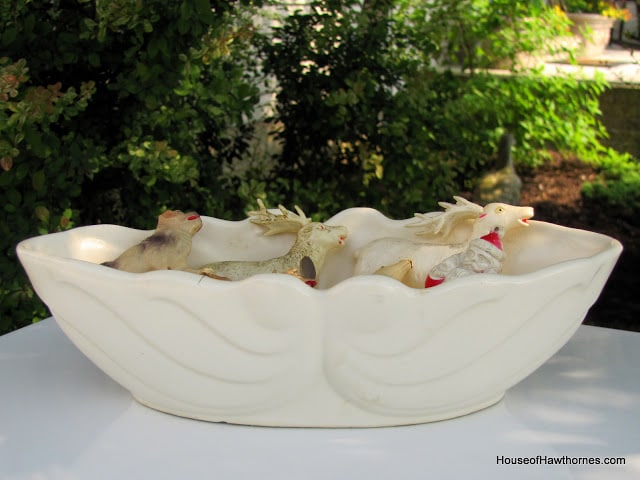 And at the same estate sale that I bought the basket at, I bought a bag full of vintage Christmas deer and such for $10.00.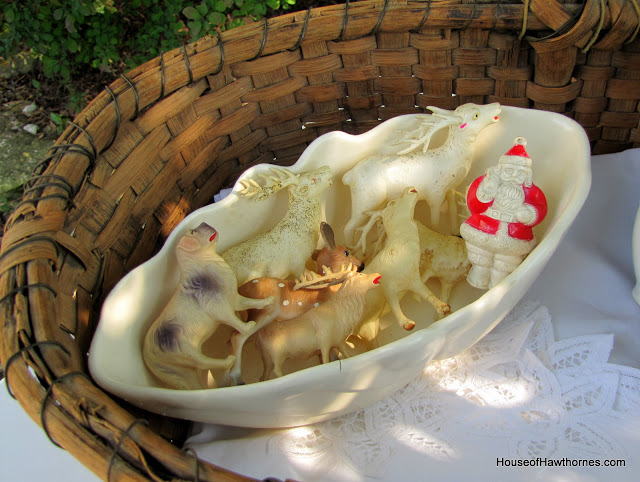 I didn't notice this dog until I got home, but he appears to be celluloid. And pretty darn cute!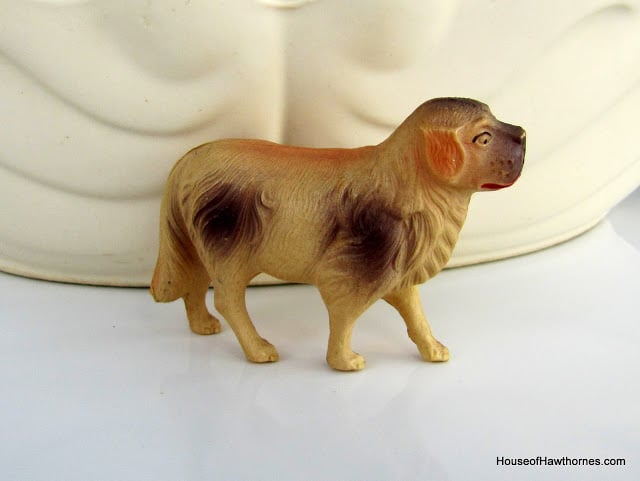 This Santa was another favorite. He's only about 4 or 5 inches tall and the bag he's carrying over his shoulder is open so you can put stuff in it (I know, I should have taken a photo of it). Does that make it a candy container, which is sort of the Holy Grail of vintage Christmas decor?
He'll make a nice addition to my vintage Christmas collection.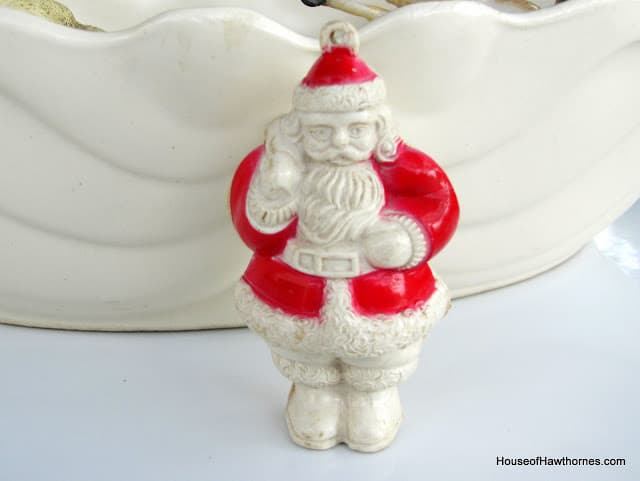 Is it too early to start decorating for Christmas?