In August, I expressed my love for a vintage croquet set that I found.
Since buying the croquet set, I have only played it a few times. It's actually hard to find people who want to dress up in white ankle length dresses and tap a ball around the yard on a hot summer day, but it has proved to be a nice summer decor item for the porch.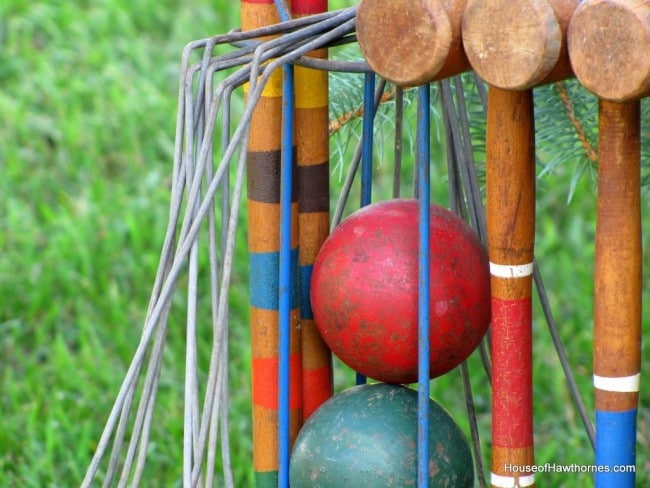 So, when I was out at a local antique shop and caught sight of this guy out of the corner of my eye, I started to hyperventilate. Could it be? Why, yes it is. A croquet box (cue the sun shining down and the angels singing).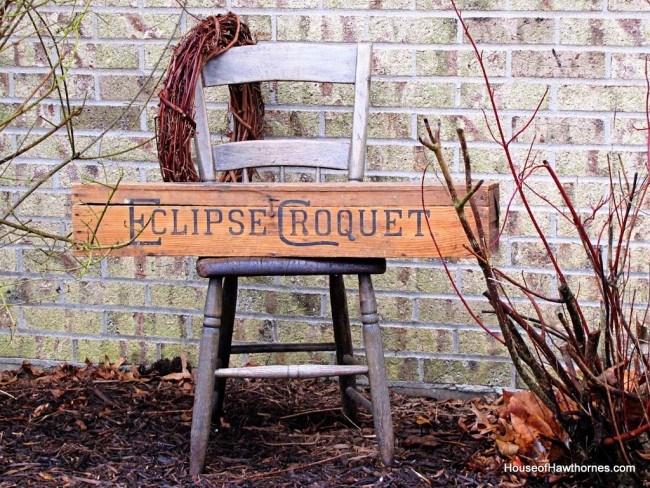 Now, it doesn't even come close to having the whole set inside the box, it only has a few mallet shafts.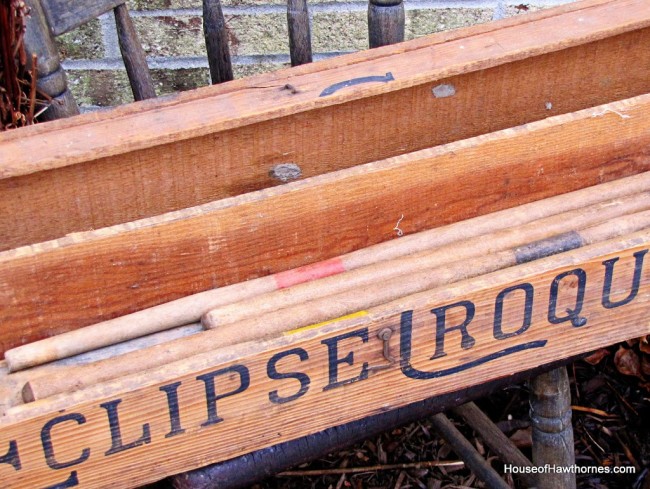 But who cares? Look at that writing on the box!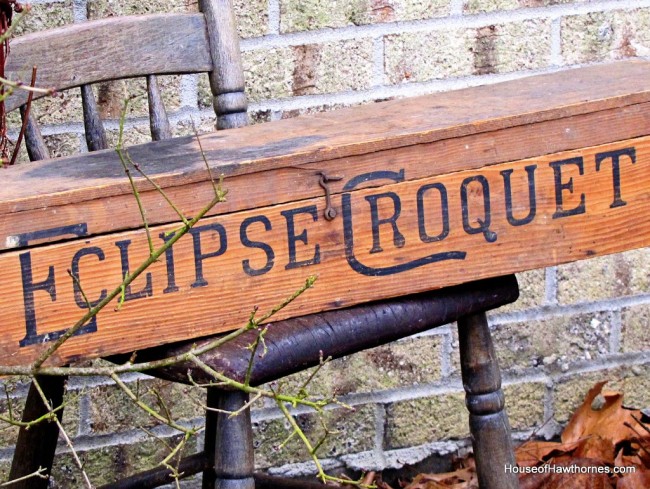 And as far as boxes go, it is actually quite useful. The top is hinged in a way that it sort of rolls back behind the box itself.
So, it makes a perfect trough area to fill with summer plants or flower filled Ball jars or just about anything in the whole wide world.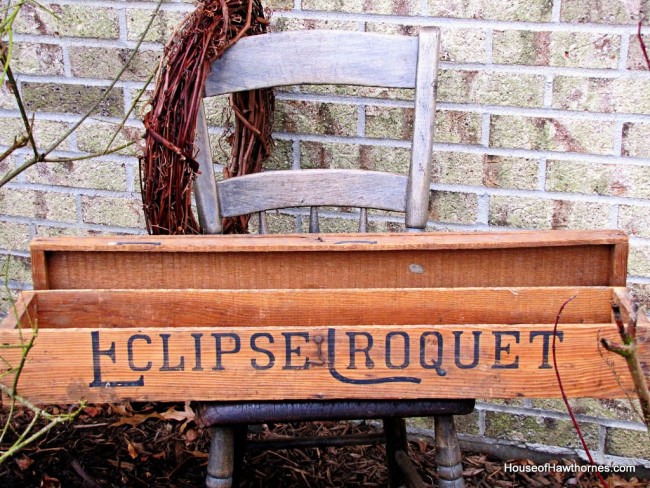 For right now, I have it on top of my kitchen cabinets (all of you painted kitchen cabinet lovers may want to avert your eyes).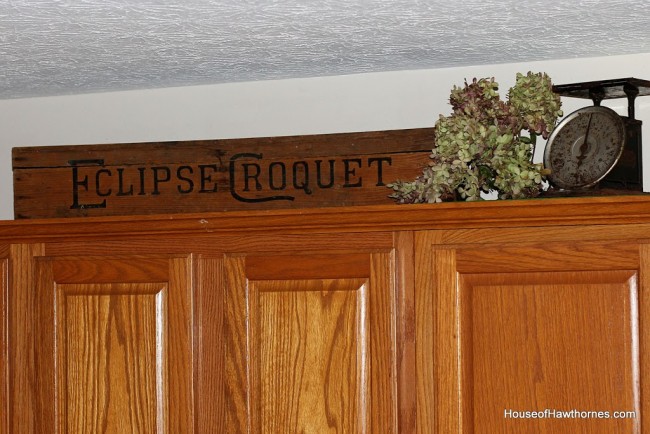 I was actually going to paint a sign and put it in this very same spot. You know, one that says EAT or maybe KITCHEN (real original ideas there, Pam). But the Croquet company's logo actually fits my style a little better.
Do you find yourself attracted to a good box? If so, is it the signage on the outside that attracts you or the box itself?