When I bought this hobnail lamp it had a pretty basic lampshade on it. I thought I needed something a little more fancy.
Well, I worked on it this weekend and this is what I came up with.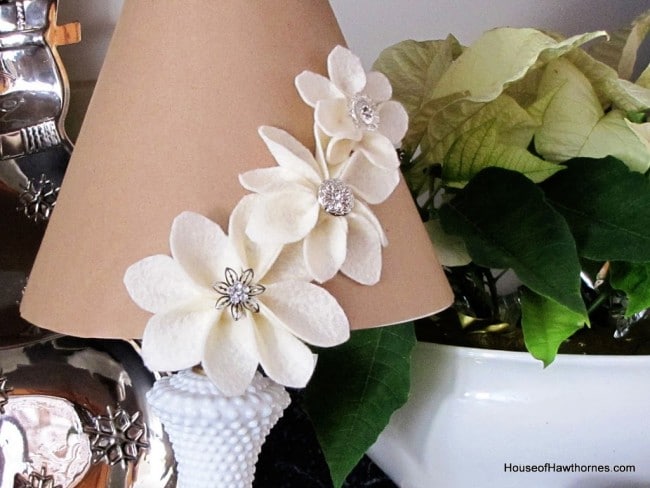 Blinged up felt flowers on a kraft paper slipcover.
For the felt flowers, I used an iced tea spoon to make a template.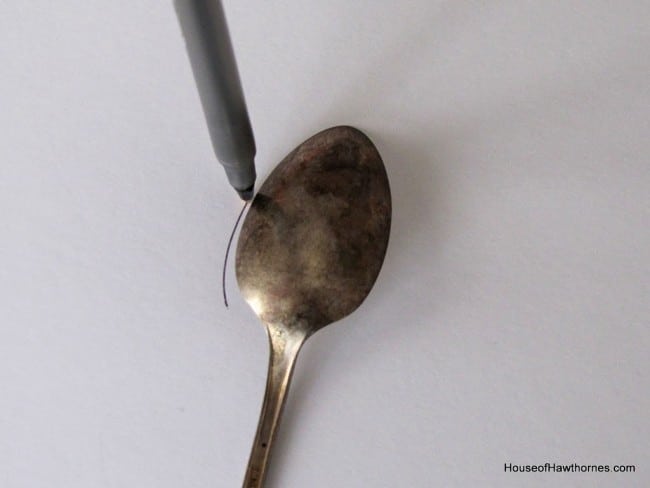 And then made two more templates, slighter smaller than the preceding one,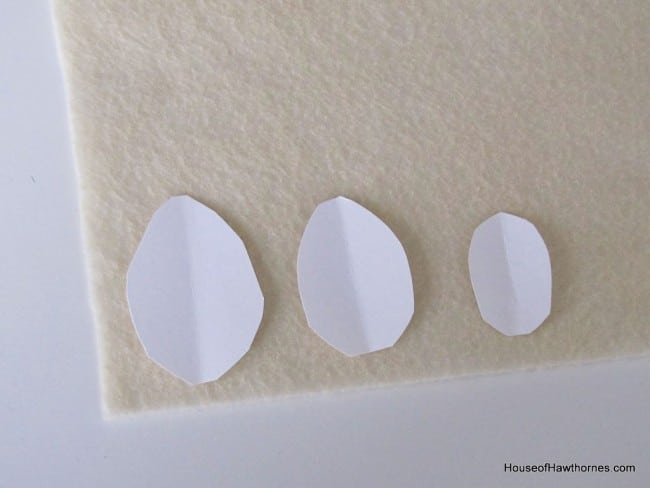 and cut them out of the felt.
It took less than one sheet of felt to make three flowers. Of course, I didn't know that when I was buying felt, so now I have 7 sheets of felt that will float around my craft drawer for the next year.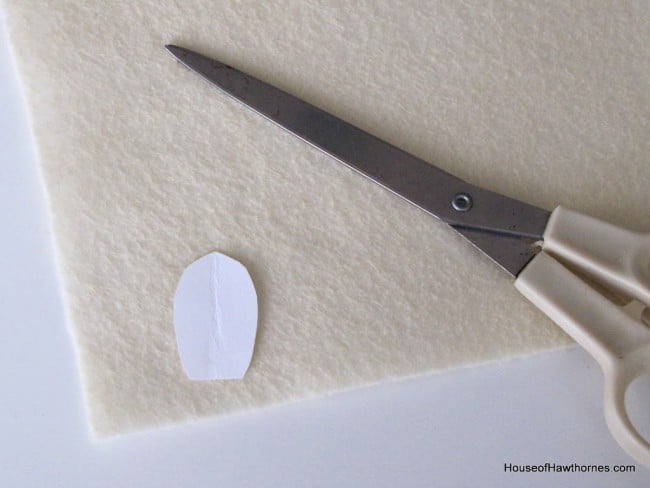 I cut a small circle for each flower also.
A spot of glue was shot from the dreaded (and pretty ugly to photograph) hot glue gun onto the bottom of the petal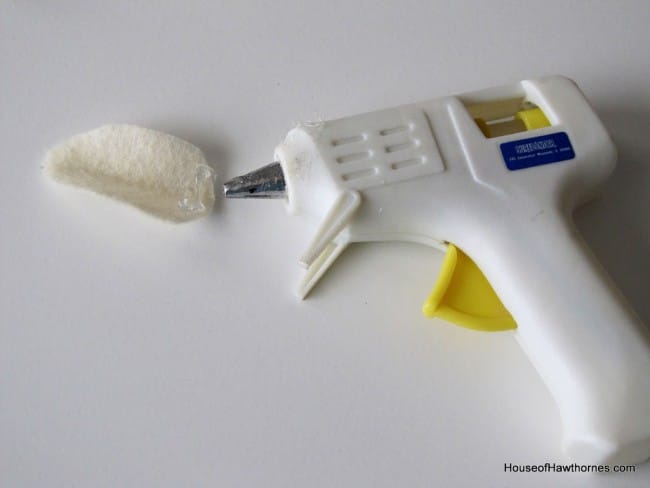 and then the end was squished together. If there is a secret to doing this without burning your fingers, please share with the rest of the class.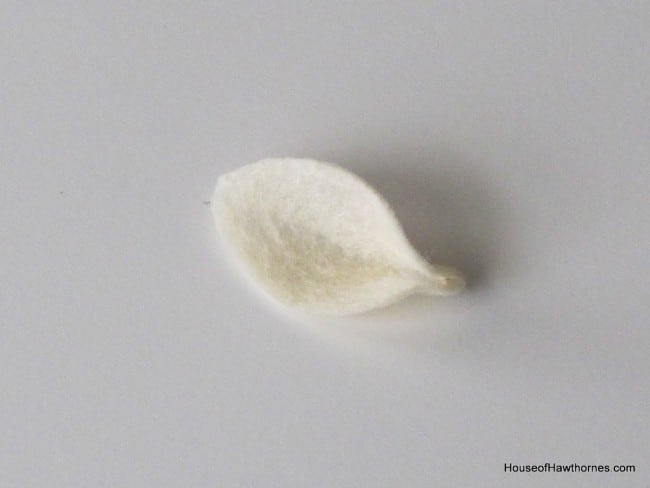 I used eight petals for each flower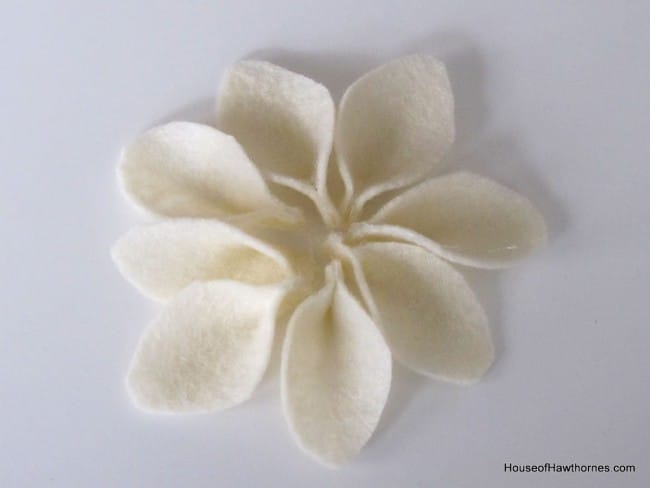 and glued them to the felt circle.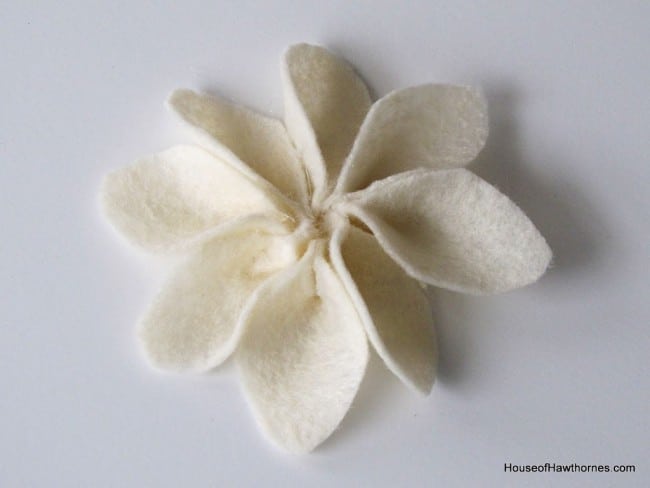 A little bling was added to the middle.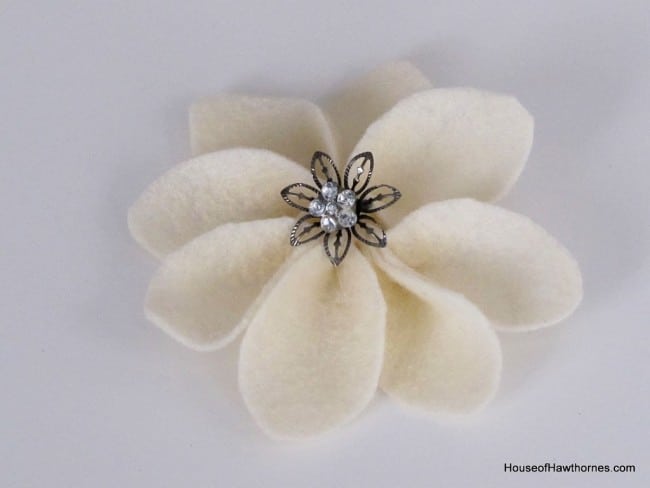 I used Jim Holtz's buttons that I picked up at JoAnn Fabrics for my centers. They were on sale last week, otherwise I would have used my 40% off coupon for them. I ended up using my coupon on glue sticks (the highest priced item that was not on sale), saving a whopping $1.29. Not exactly an Extreme Couponing use of the 40% off.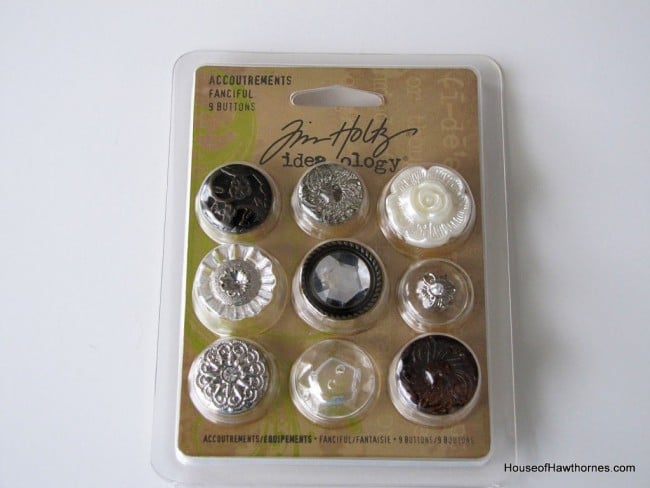 You could use just about anything for the bling. In fact the bling on the largest flower is actually left over from my snowman bottle project from before Christmas.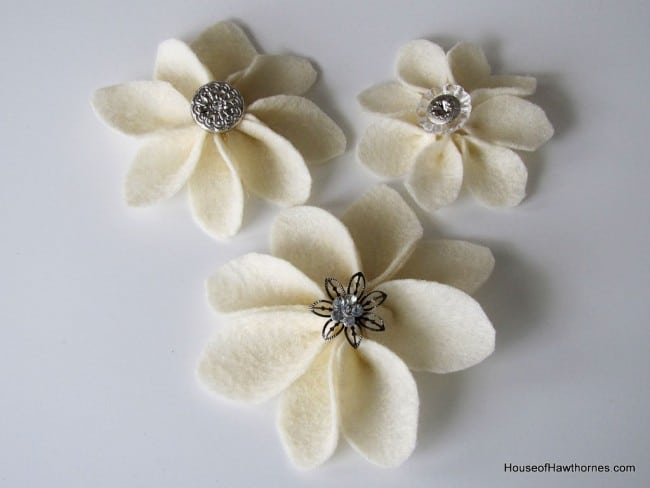 Originally I was just going to glue the flowers to the white lampshade, but decided to make a slipcover for it out of kraft paper instead. I bought a roll of kraft paper at Dollar Tree for $1.00 (I bet you thought I'd say $2.00).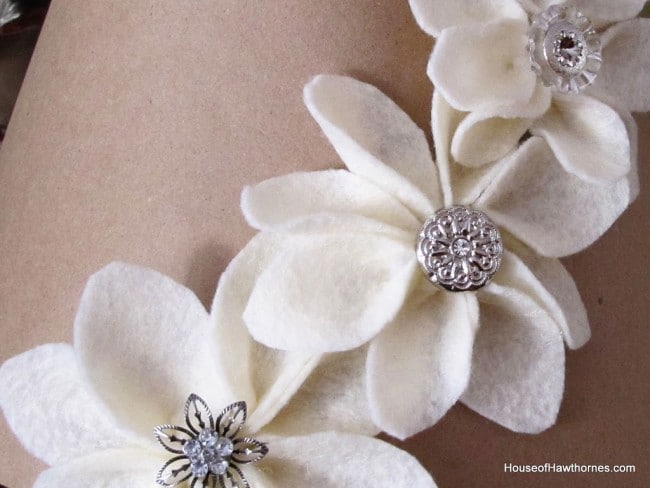 I just traced the outline of the shade, cut it out and then taped it together in the back. Tricia at A Rosy Note had mentioned that she made a slipcover for her daughter's lamp and I thought that was a great idea.
If I get tired of the flowers, I just take this slipcover off and try something else.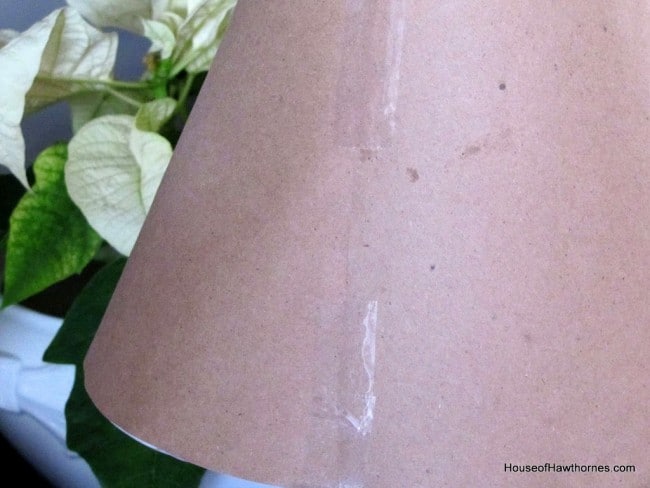 I swear this poinsettia is plastic. It just keeps going and going and I haven't done anything to it in weeks. Aren't you a little thirsty?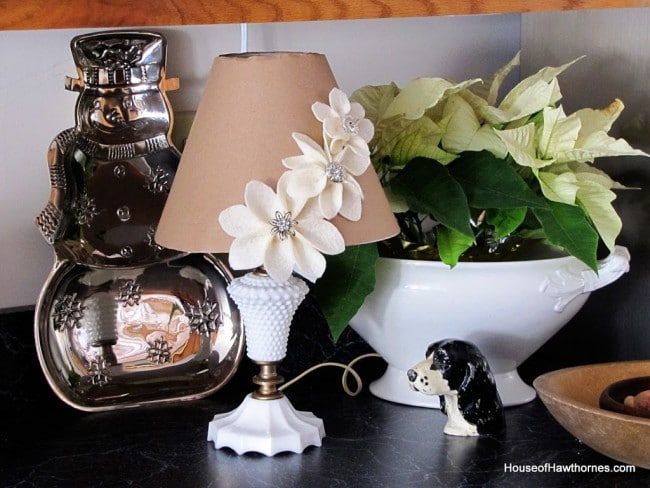 So there's my solution. Hindsight being 20/20, I may have made the flowers a little smaller, but I am looking at it as an artistic statement.