Back in June I talked about a vintage croquet set that I had gone to a estate sale for and didn't get to buy.
So I have been looking for another one ever since. Sure I have seen some at antique stores, but they were never in that great of shape. Some missing some balls. Some missing the wickets. Some with broken mallets.
But good things come to those who wait. I found one in excellent shape for her age!!!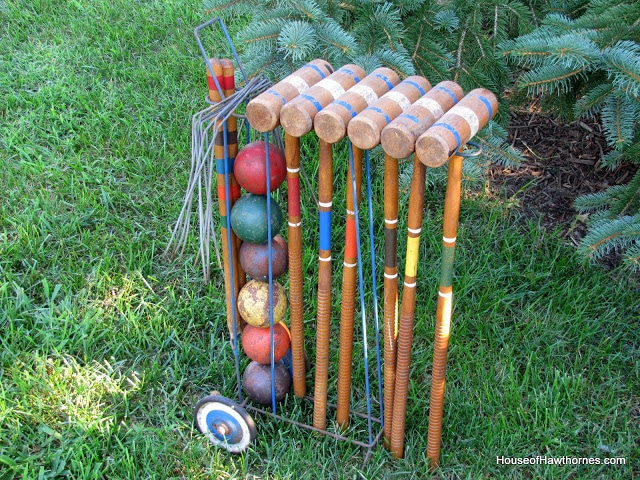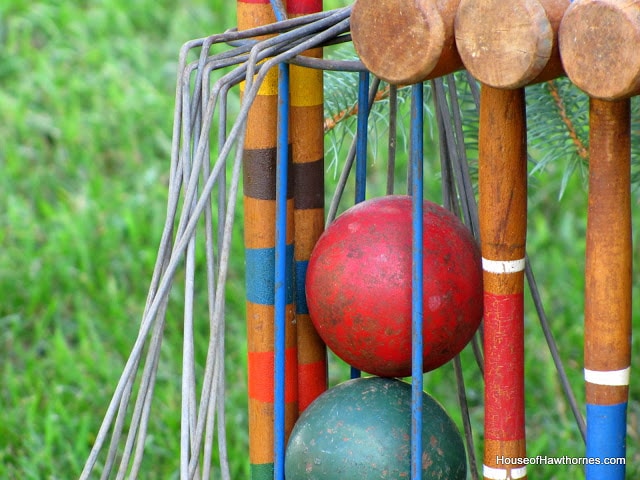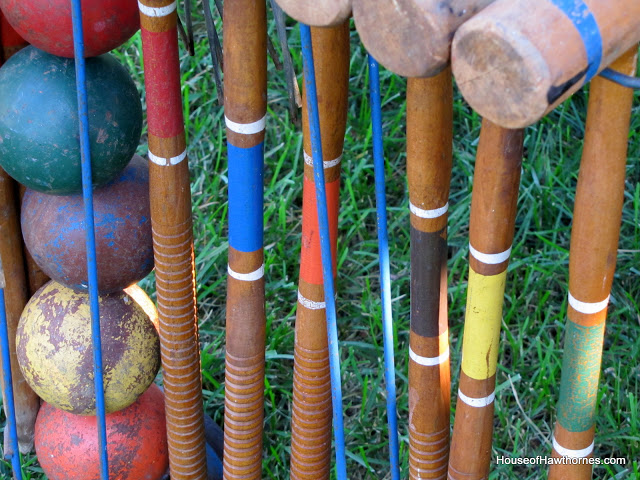 OK, it has a metal cart, rather than the wooden type I had been picturing in my dreams, but I looked past it and went ahead and bought it.