I had a very productive day at the thrift store today!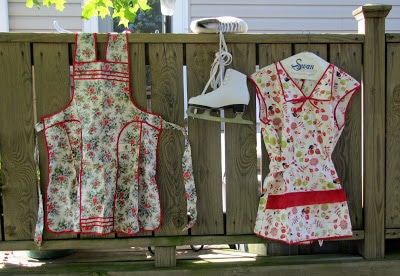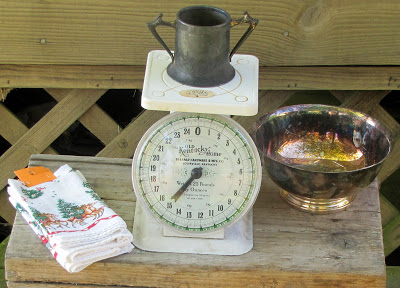 I found this vintage apron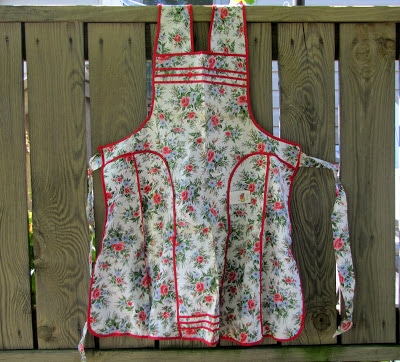 with the original tag still attached. Score!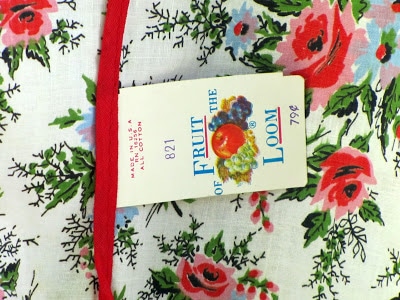 Does anyone know what era this is from based on the fact that it was originally sold for $.79?
The apron is amazingly crisp and clean. Obviously never been worn.
The one flaw is that it has a yellow discoloration that runs across the "bib" part of the apron.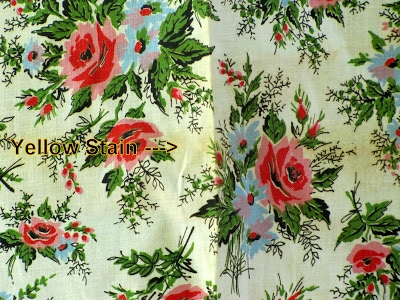 The scenario running through my mind is that it was folded in Aunt Mildred's closet wedged between other aprons and the yellowed part is the only part that was exposed. Aunt Mildred never wore this one because she was saving it for a special occassion. Yeah, that's it.
So where are the rest of Aunt Mildred's aprons?
Well here's another one. I found this one at the same thrift store.
There is a huge pocket that runs along the bottom of the apron below the thick red stripe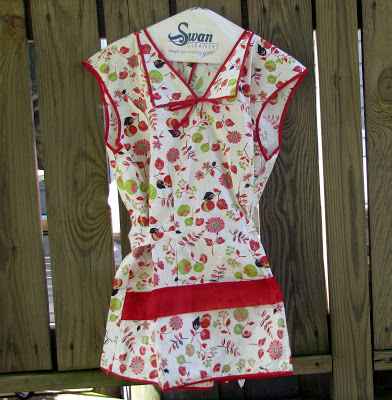 and in the back it buttons at the top. It's one of those aprons you have to put your arms through like a shirt.
It has this cute rick rack around the neck. Or is it called something else if it's not wavy? Piping maybe?
This one is also very crisp. Looks to be never worn. Although there is not an original tag attached!
I actually bought a scale similar to this at a rummage sale earlier this summer, but when I saw this at the thrift store I had to grab it.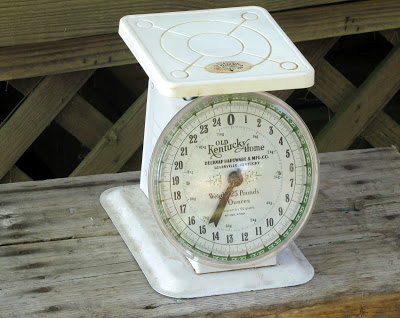 It's dirty, but looks to be in very good shape. Except that the pointer thing may be broken, which I did not notice until just now.
And of course I had to rescue this Gorham silver plated bowl. I can't walk past silver without wanting to adopt it.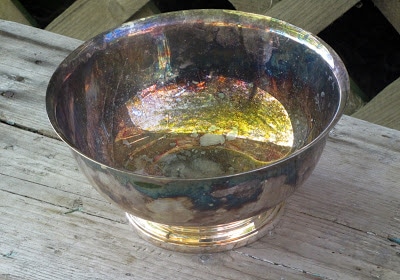 It's 8" in diameter and 4" tall and wonderfully tarnished.
I also saved this Sheffield silver plated cup which may be a sugar bowl. It is ridiculously tarnished and it looks like some of the plate is coming off in places, but it was only $.50 so I picked it up to put pens and pencils in.

These cute Christmas napkins will look great tucked in bowls and baskets for the holidays. Or I guess I could use them as napkins.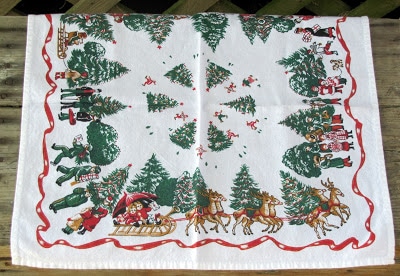 There is a scene that runs around the edge of the napkins, but these reindeer were what I fell in love with.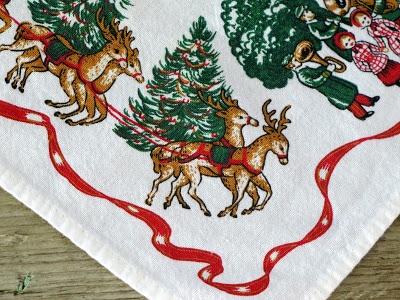 OK, and the kiddos in the sled too!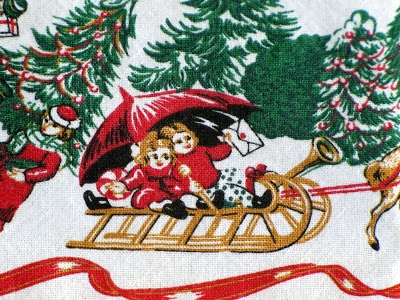 I picked up these ice skates to use for Christmas decor also. Last year I was ready to buy some on ebay, but these were so cheap at the thrift store I had to bring them home with me.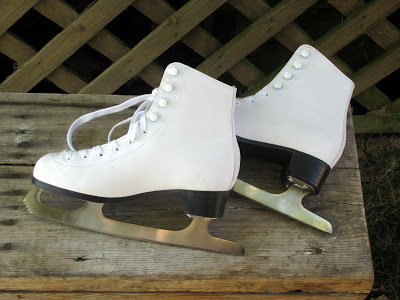 So did you find anything good at the thrift stores this week?