My Fall front porch decor is done. Well, it's never really done, but it's done for now.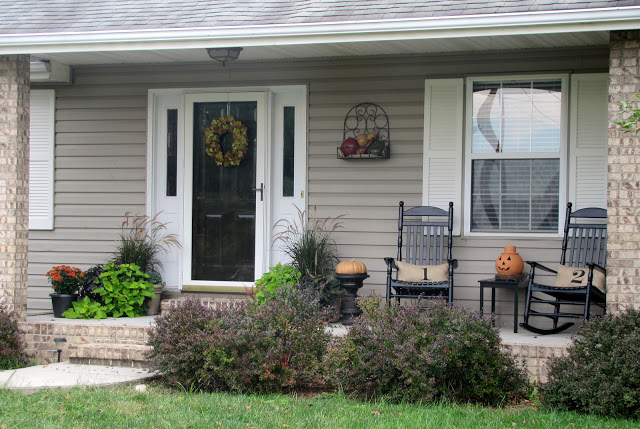 For comparison, here is my Summer porch decor from July.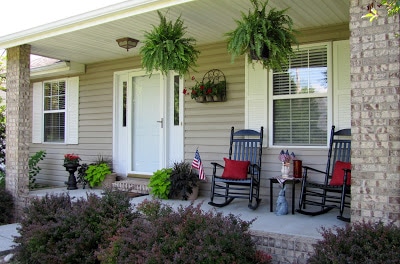 My black porch rockers sort of go with the Halloween theme.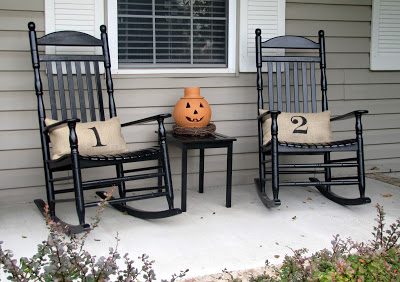 I got this clay pumpkin years ago and he always lands on the front porch. His hat comes off so you can put a candle in him.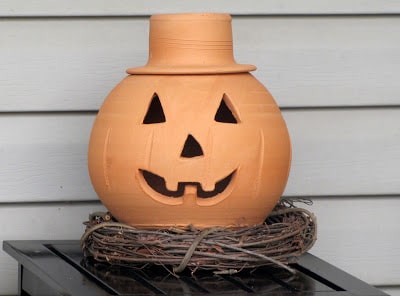 I covered some bright summer green outdoor pillows with burlap and painted numbers on them.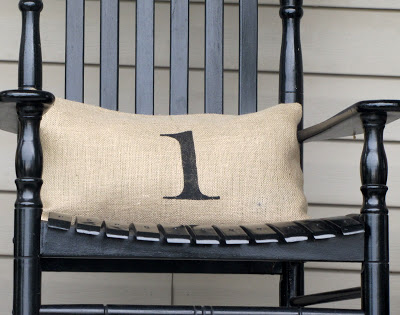 BTW, I will not give a tutorial on making the pillow covers, because I cheated and it involves iron on Stitch Witchery fusible bonding tape and straight pins. Yeah, I had a little fight with the sewing machine and it won, so out came the Stitch Witchery.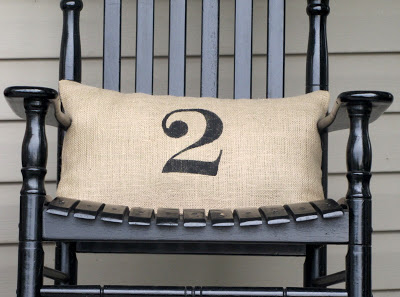 My front door is flanked by my oval planters.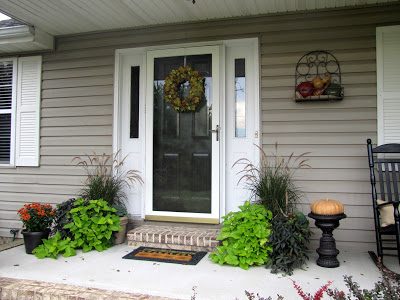 Each planter has a grass plant and two types of potato vines.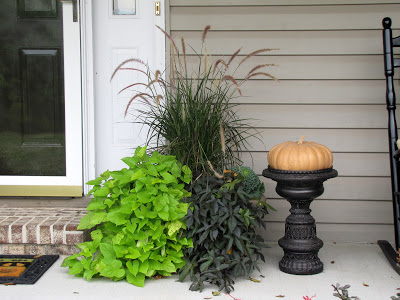 The potato vines will die off at the first hint of a frost, so I have planted a backup plan. Ornamental Cabbage. Or is it Ornamental Kale?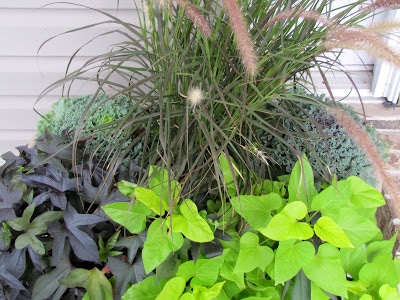 Cabbage I think. Doesn't it look pretty peaking out from underneath the grass.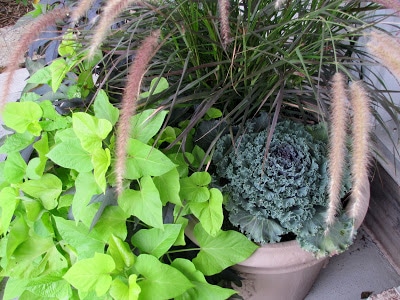 I have a green one and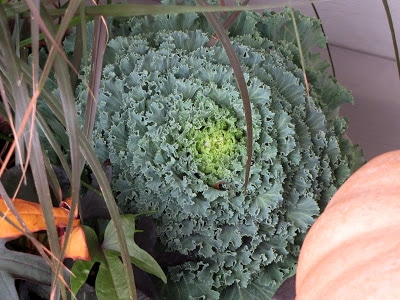 a purple one in each pot.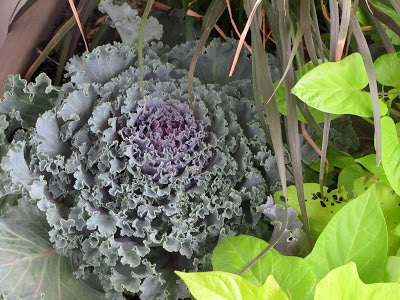 And to the right of the front door, my pumpkin in sitting in an urn that used to have summer flowers in it.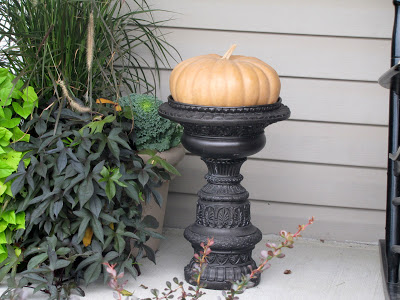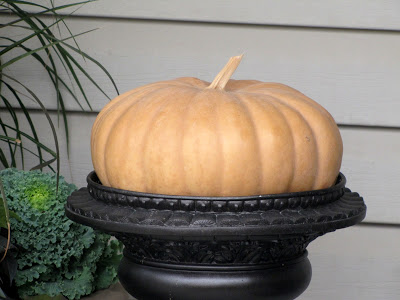 I switched out my doormat insert to my Halloween one. I have a few different centers that can go in here. The black rubber part stays and just the coir center is changeable.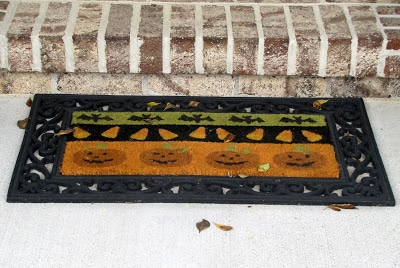 I love my rusty orange mums that I found this year. I would tell you the name of them, but I lost the tag for them. And I always keep the tags!!!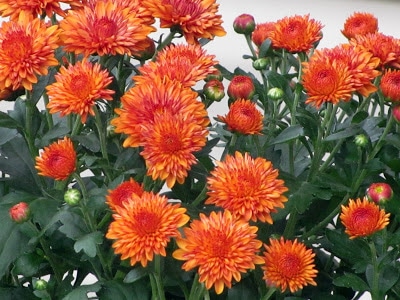 This is where my gourds from this post ended up.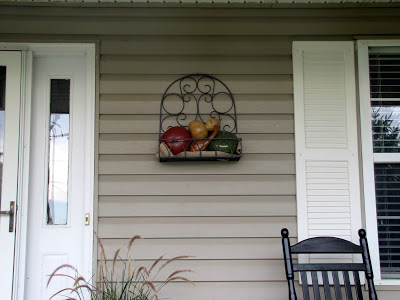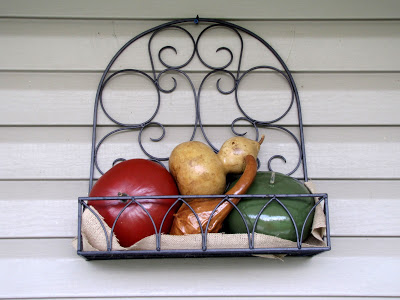 BEFORE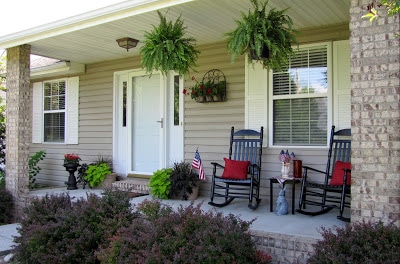 AFTER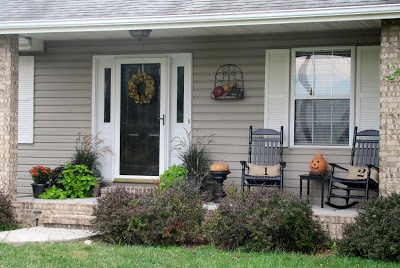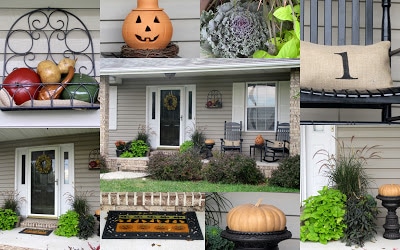 Other fall front porches you may enjoy:
Cute Fall Decorations For Outside
Fall Porch Decor Farmhouse Style