There's just something about a black and white floor that excites me.
They can look formal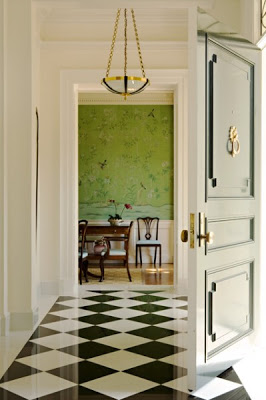 Elizabeth Dinkel Design
or more relaxed.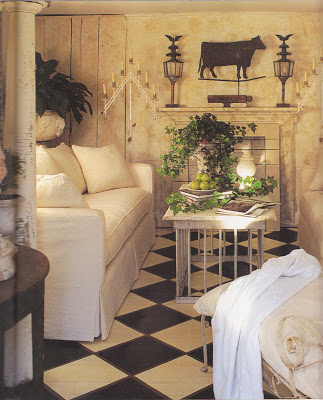 Keith Scott Morton, Decorating With Flea Market Finds, Hearst Books
They can be old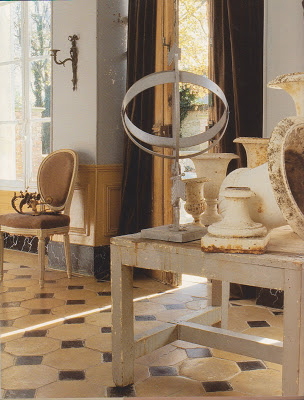 Gilles Trillard, The New French Decor, Harry N. Abrams, Inc.
or new.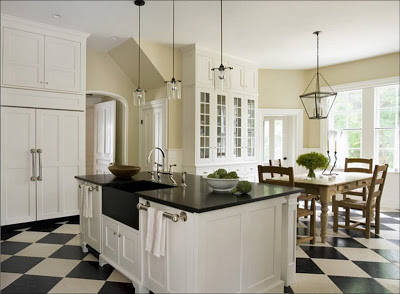 Eric Roth Photography
And can be found in practically any room of the house.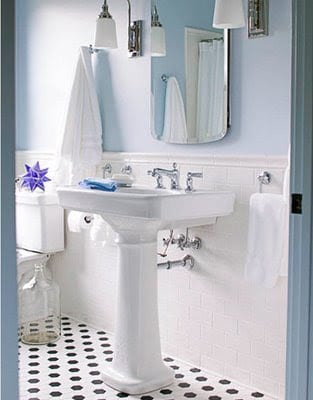 unknown
I think they have an elegance to them no matter where they are.
And weirdly enough, I think my fondness for black and white floors came from watching The Beverley Hillbillies as a child. Their grand entryway had black and white tiles and I thought it was soooo fancy.
So I guess you could say I get my inspiration from The Beverley Hillbillies?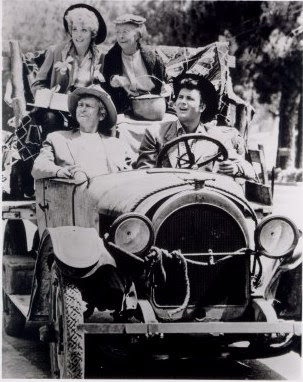 As a matter of fact, now that I am looking at their truck, maybe my love of junk and thrifty finds comes from that TV show also.