I don't normally spend too much time on the Pottery Barn site. Like their decorating style, just don't like their prices. And when you can make most of the stuff yourself or find similar things at garage sales and flea markets, it just doesn't fit into my frugal little mind to spend a lot on a home decor item.
But my niece had seen an Optician Sign on the Pottery Barn site that she thought was cool and on the way to checking out that, I ran across this Cubby Organizer. I fell in love with it and thought it would be perfect for my office.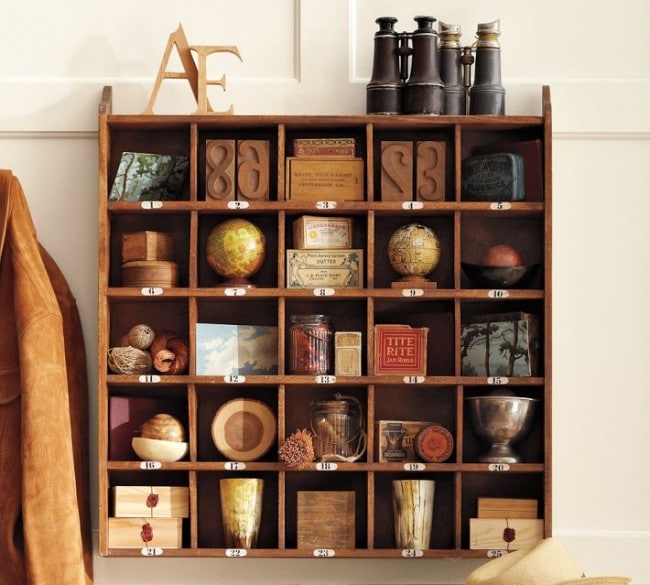 Via Pottery Barn
Then I saw the $129.00 price tag.
After I got done cleaning the Coke off my computer screen from where I had involuntarily spit it, I started to think of ways I could make it myself.
I had these four wooden drawers that I had bought at a garage sale for 25 cents each in May. Yes, May, as in six months ago! They had just been sitting in my garage collecting dust and spiders ever since.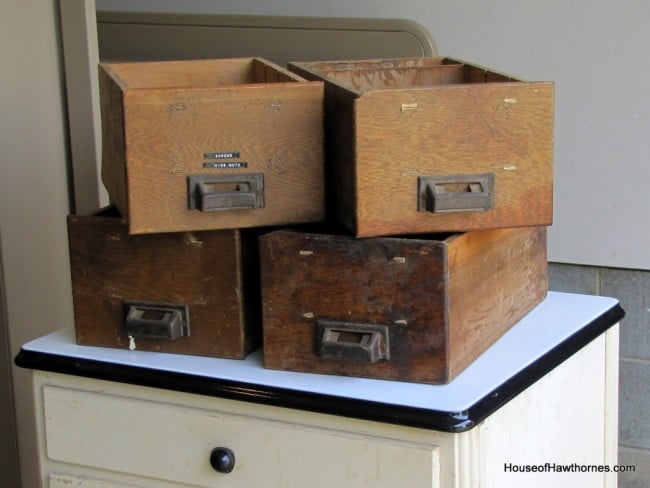 And if you turn them on their end, they sort of look like a shelf. Put all four together and you have my version of the Cubby Organizer.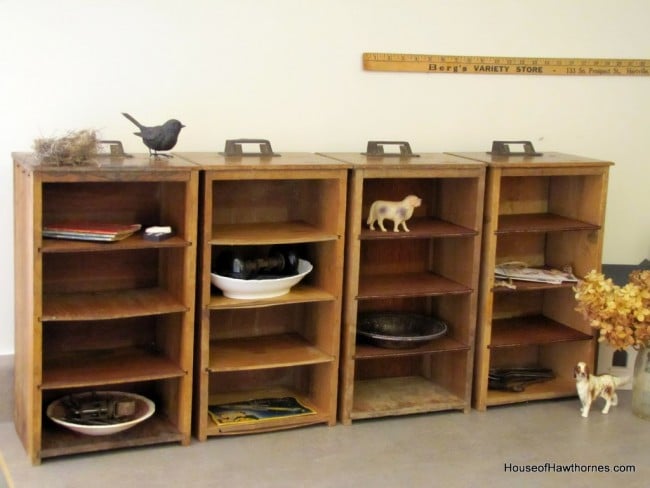 I removed the staples and labels, cleaned the drawer fronts with Murphy's Oil soap and applied a coat of Minwax Paste Finishing Wax to spiff them up a bit.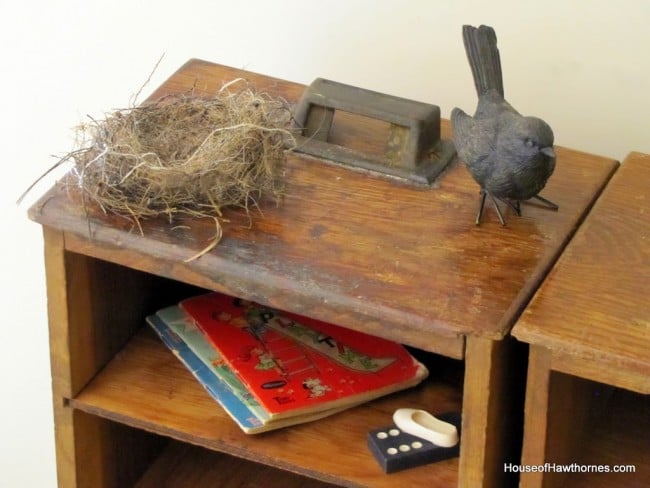 Then I just filled in some of the cubbies with random stuff.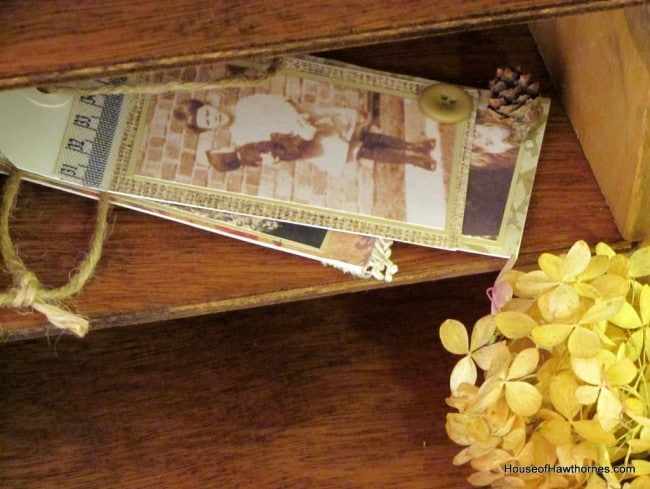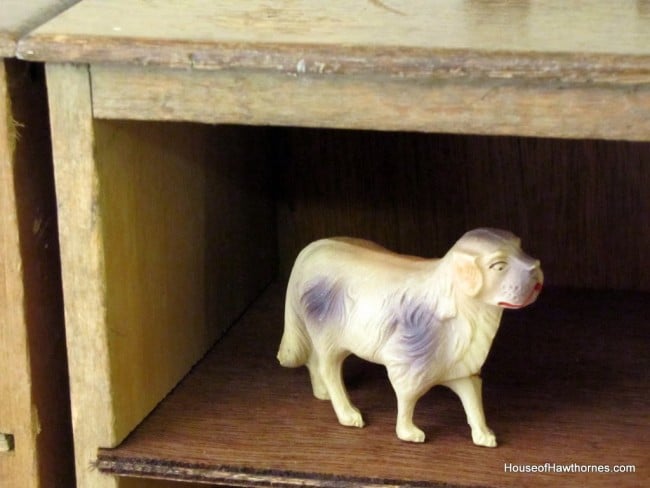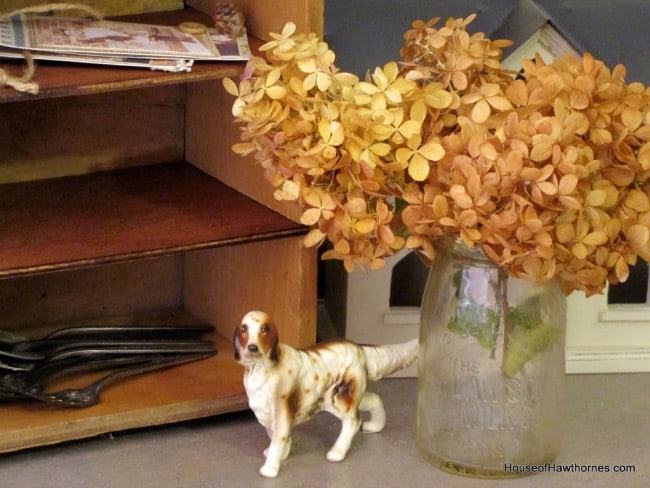 This sits on my work table, so I will fill in the rest of the cubbies with scissors, paint brushes and other non-pretty, but useful items at some point.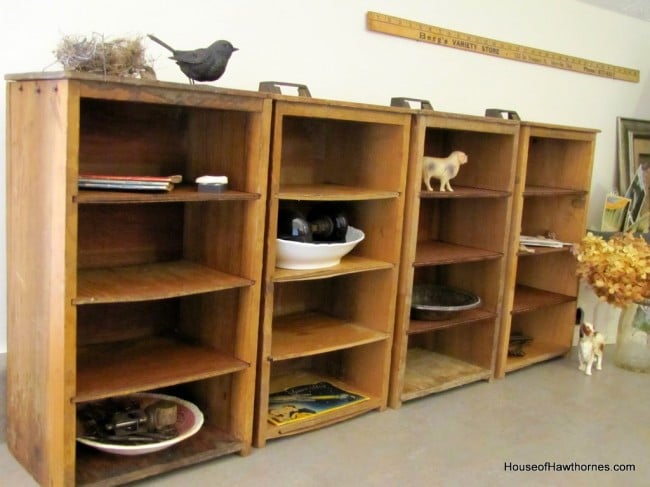 My favorite part of this is the rusticness of it.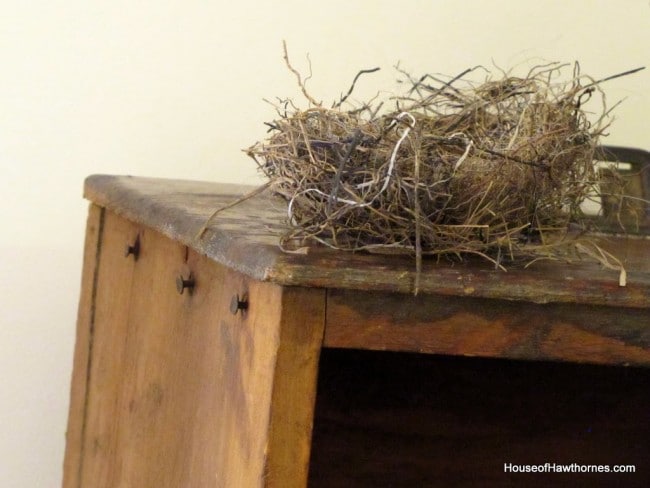 And the slightly rusty drawer pulley thingies are the icing on the cake.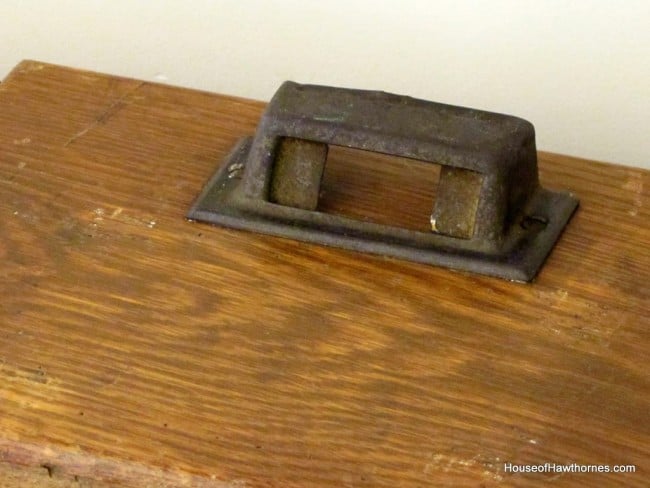 So, my $1.00 worth of wooden drawers vs the $129.00 Pottery Barn one saved me $128.00 (Yes, my accounting skills at use). It's like money in my pocket.