Thank you all for your advice on my Thanksgiving cooking dilemma. After much thought, we decided to buy one of the roasters and give it a try. What I did not realize is how HUGE these things are. So after Thanksgiving I will have another dilemma. Where to store this massive thing.
But enough about Thanksgiving, I have some thrifty finds on my mind. On Friday I went to a garage sale that was listed on Craigslist. The woman had a lot of photos on the CL listing and it looked like it could be a good one. It was.
Unfortunately, I got there a little bit later than I wanted to. We'll blame it on a much needed stop at Tim Horton's for breakfast. Speaking of Tim Horton's, who ever had the thought of selling donuts through the drive-thru was a genius. My thighs thank you!
So anyhow, I got there a little late. A lot of the stuff I had seen online was gone, but there still was some good stuff to be had.
Like this wooden dresser drawer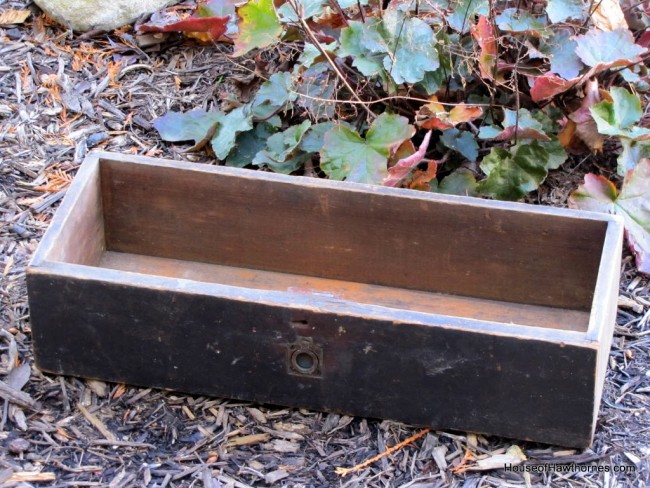 with a neat little drawer pull.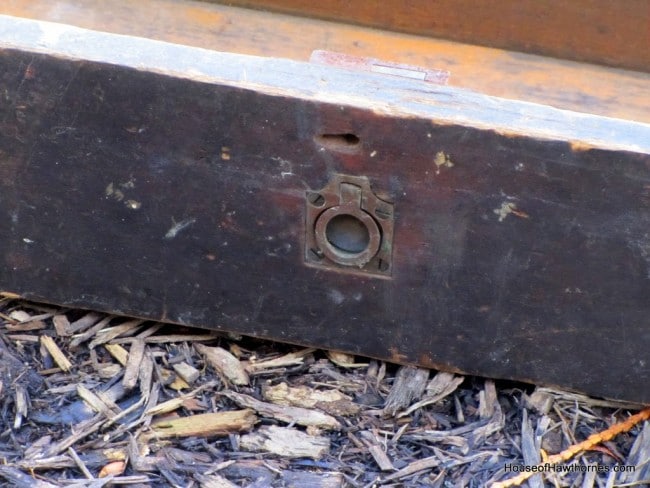 Now, I know there is someone out there saying "Why did she buy a drawer without the dresser to go with it"? Well, I have a weird thing for boxes and crates and drawers. I think I inherited this addiction from one of my sisters. But right now I have a hard time passing up a wooden box of any kind.
So, I also bought this wooden crate.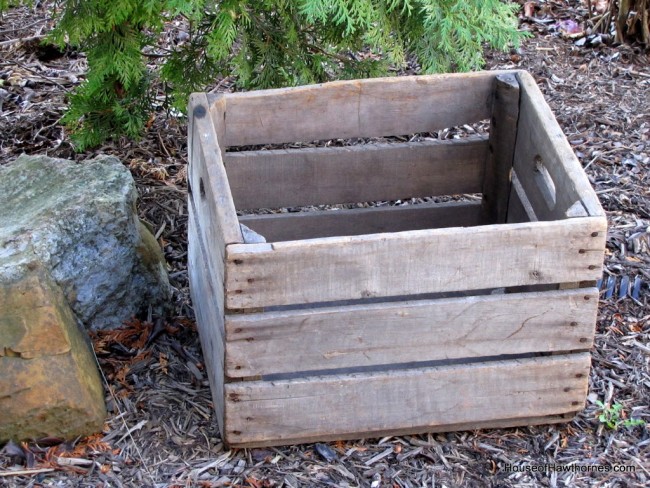 I think I may use it to hold greenery on the porch for the holidays. Or maybe a small Christmas tree.
Earlier in the week, I picked up these two boxes at the thrift store for 90 cents each.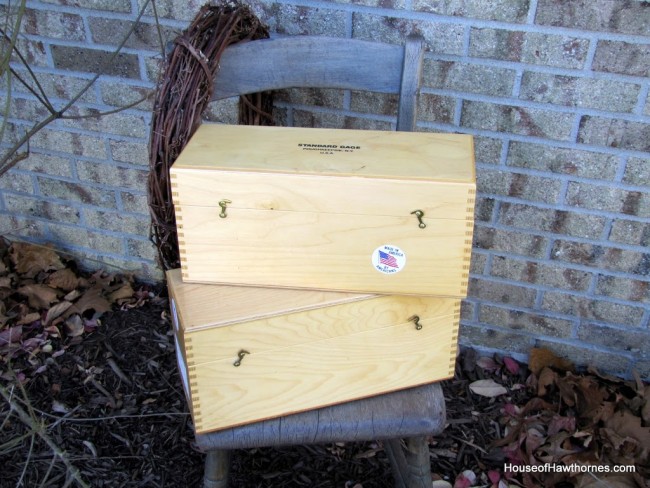 I thought they were a steal at that price, plus I have been looking for a box to use in my son's room to hold his treasures. I thought they would fit in well with the gas station/industrial/mechanical look I am attempting to do in there.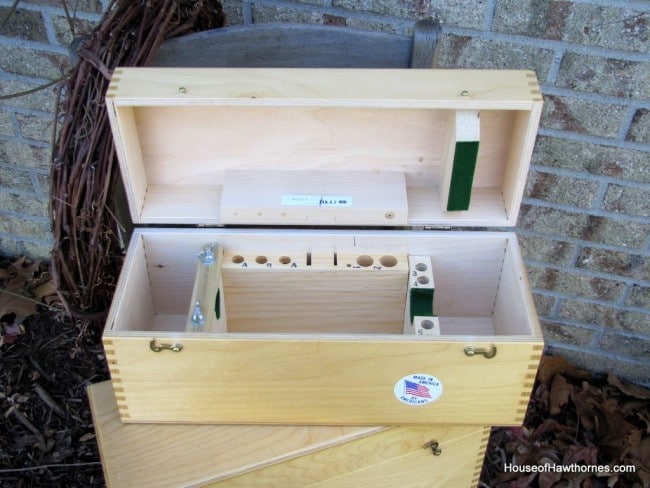 They are some type of gage cases I would guess, from the name of the company imprinted on the top.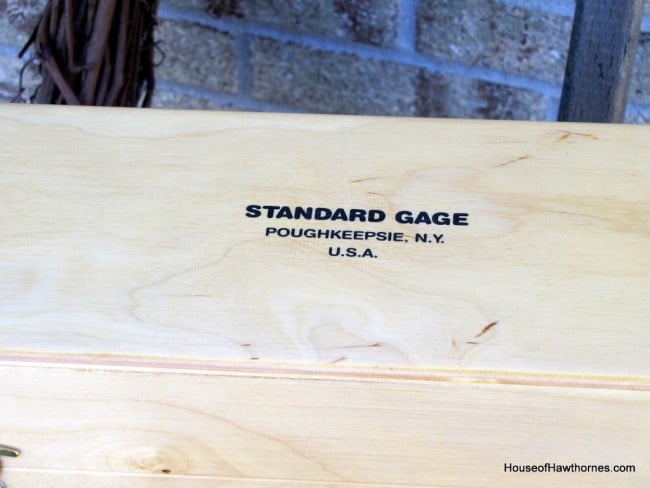 It seems that it is the week of the boxes around here. Did you find anything neat while you were out thrifting this week?