I've been finding all sorts of vintage plastic Christmas stuff at the thrift stores lately.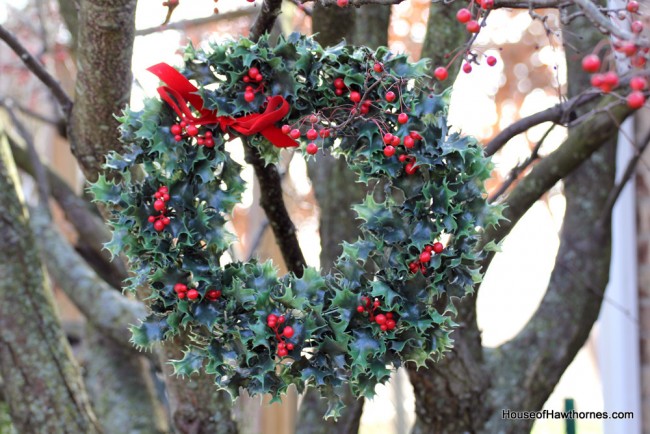 I sort of enjoy the fake holly leaves and even faker berries.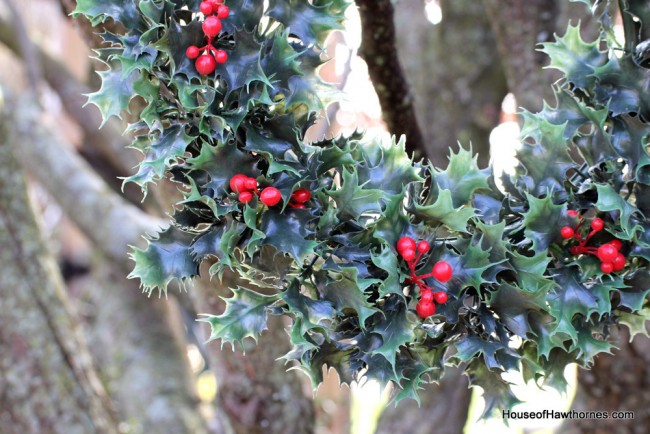 I find it a little kitschy and it brings back memories of a time when America was proud of its ability to mass produce plastic Christmas decor (a.k.a. the 1960's).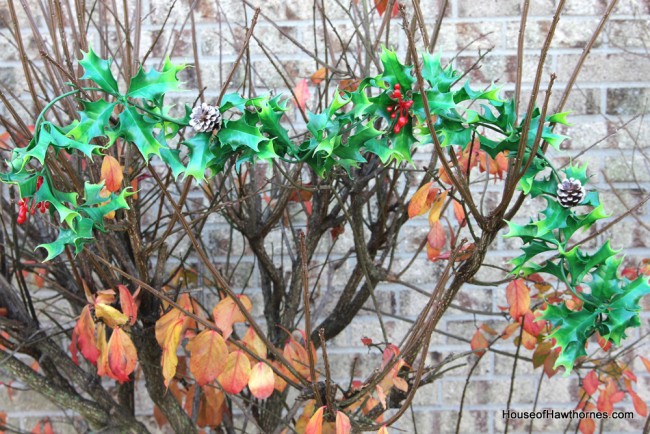 So you don't think I'm totally going off the deep end with thrift store Christmas decor - I maybe, just possibly, have decided not to put a set of blow mold candles on my front porch (said as she crosses fingers behind her back).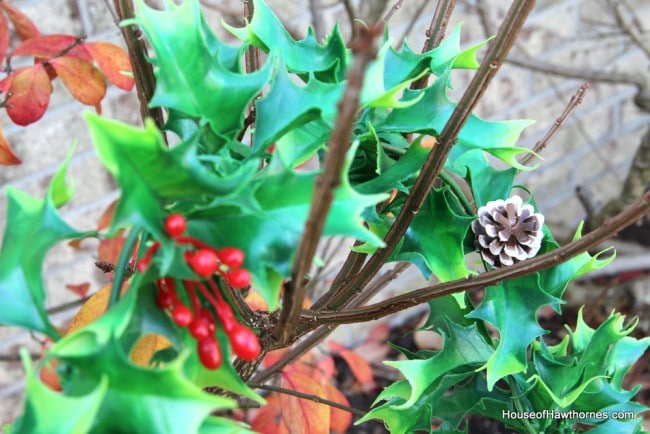 I couldn't decide if this was vintage or Dollar Tree? (The grapevine wreath isn't part of it, I'm just using it for display)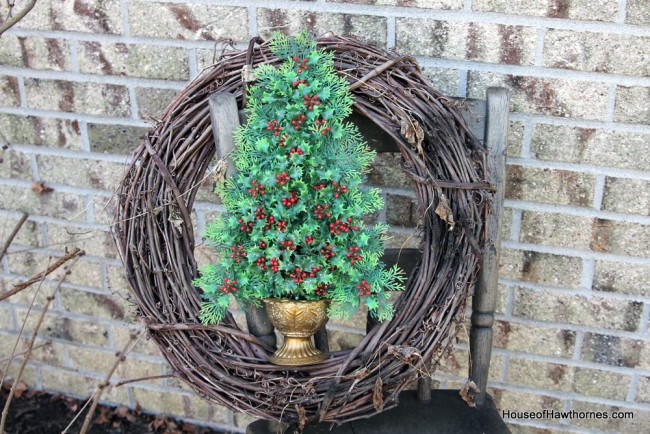 It almost seems too awesome to have been sold at the Dollar Tree.
What are your thoughts? Awesome deal at Dollar Tree or greatest thrift store find EVER? There's no in between here where you get to say it is sort of ugly and worthy of a trip back to Goodwill!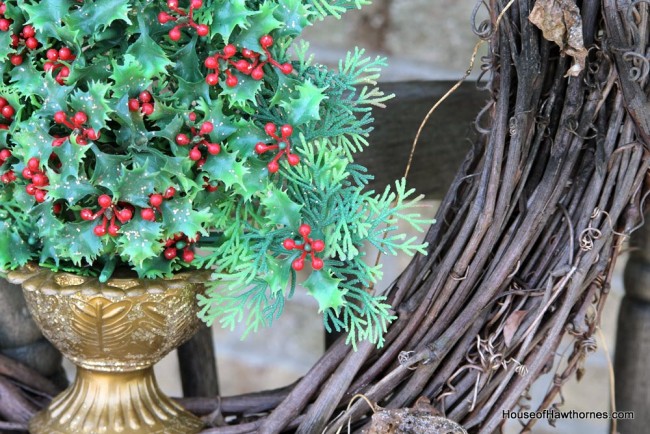 I'm dreaming of a plastic Christmas
Just like the ones I used to know
Where the treetops glisten and children listen
To hear plastic sleigh bells in the plastic snow

Linking with Vintage Inspiration and Junkin Joe Vintage and Thrifty Finds.