I threw together my Thanksgiving table a few days early, using mostly thrift store finds and a few Wally World items (bought on clearance of course).
I was so excited to take photos of it that I forgot the silverware and napkins! You'll have to eat with your fingers, I guess.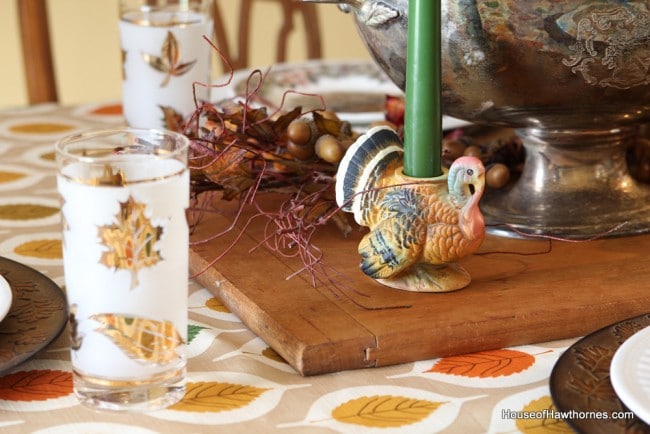 I was going for a casual table that was not too fussy and not too cluttered.
Although the table is set for four people, it will just be me, my husband and my son this year. I just thought it looked pathetic to only have three place settings.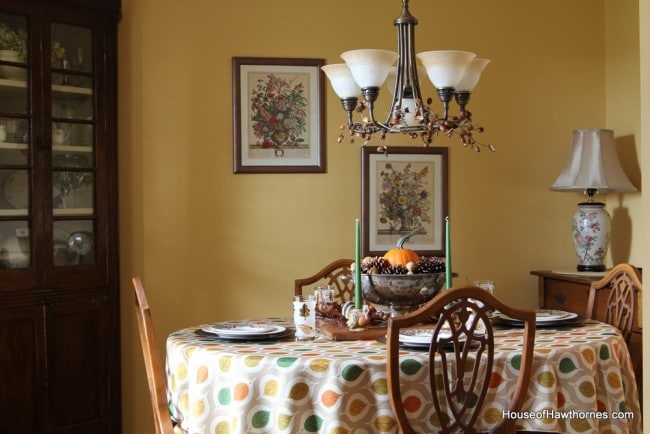 Of course, some Napcoware turkeys had to make an appearance.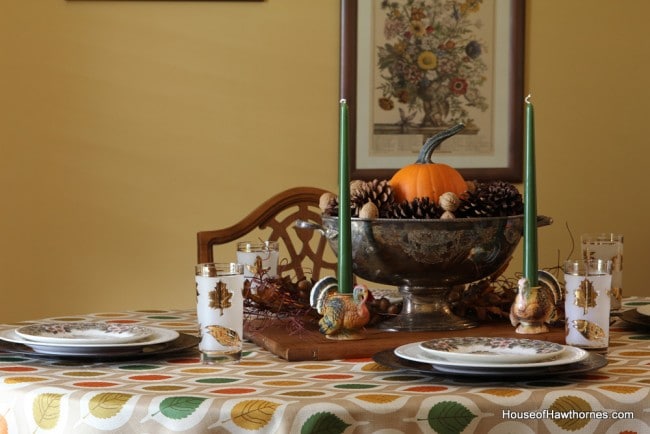 My whole centerpiece is setting on a cutting board that I bought this summer to use as a photography backdrop, but I thought it would be so simple to just grab the cutting board and move the whole shebang when it is time for Tom Turkey to make his appearance.
Besides, I liked the woodsiness of the wood.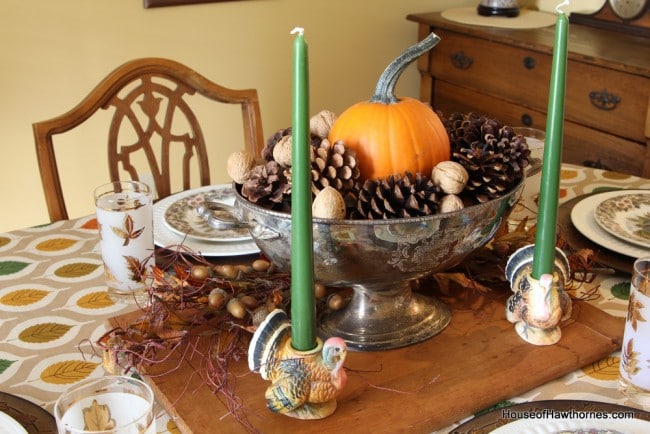 The silver plated bowl was bought at a thrift store last year.
I mixed cinnamon scented pine cones, with walnuts and topped it off with a pumpkin that may or may not make it three more days before exploding.
I don't think pumpkins were meant to be kept inside for two months.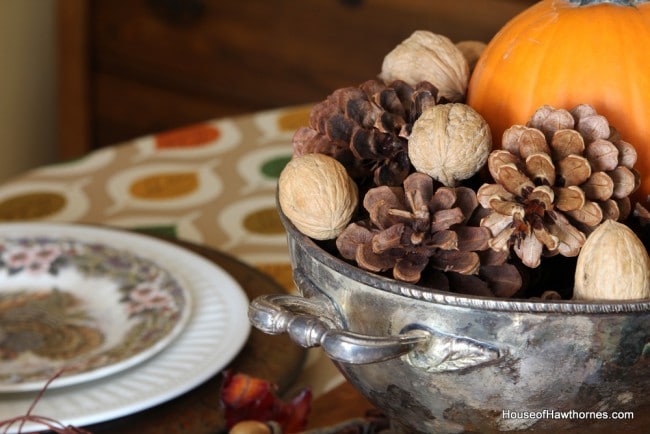 I wound a woodsy garland around the chandelier.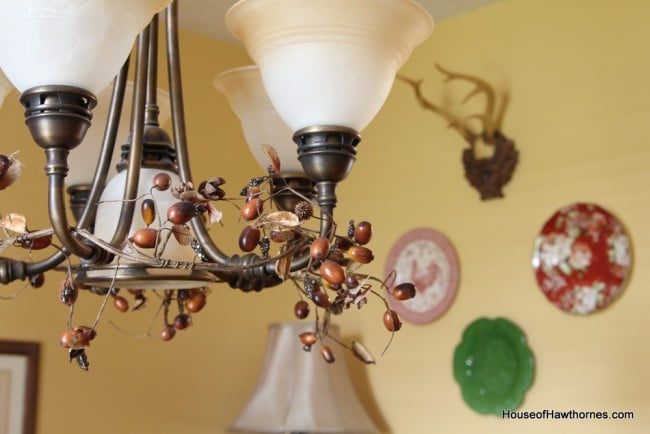 The brown chargers were bought on clearance from Walmart two years ago (I saw similar ones on clearance for $1 each just a few days ago at Walmart).
The white dinner plates are Oneida Majesticware Athena pattern which I purchased at Goodwill for next to nothing.
Thrift stores are awesome places to find inexpensive dinnerware, I've found anything from full sets of someone's wedding china to loads of plain white dishes to kitschy vintage china patterns.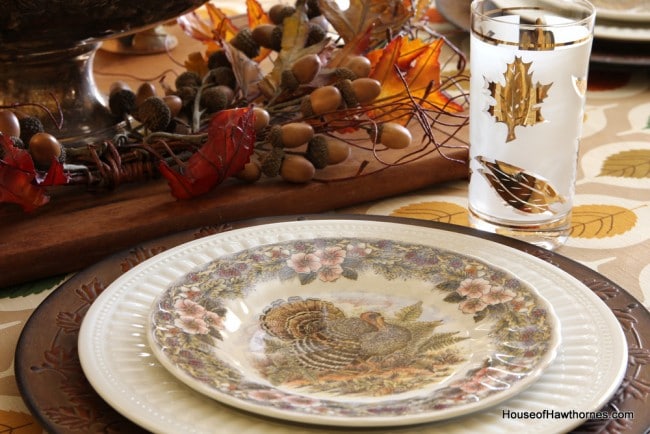 The Queen's Myott Thanksgiving plates (the flowery turkey plates) came from HomeGoods. They're pretty much a HomeGoods staple this time of year.
And the glasses are vintage Libby Golden Foliage glassware from my MIL. I find the Libby Foliage glassware all the time at the thrifts and at estate sales. Now normally it's a glass here and a glass there, but you can always piece together a set.
I do have some vintage Thanksgiving type tablecloths, but they also come with vintage gravy stains, so I decided to go with one I found at Walmart. I think it has a vintage look to it and, best of all, I bought it for only $5.00 on clearance a few days ago.
Wally World really does have some cute stuff if you wade through the Snuggies and elastic waist jeans.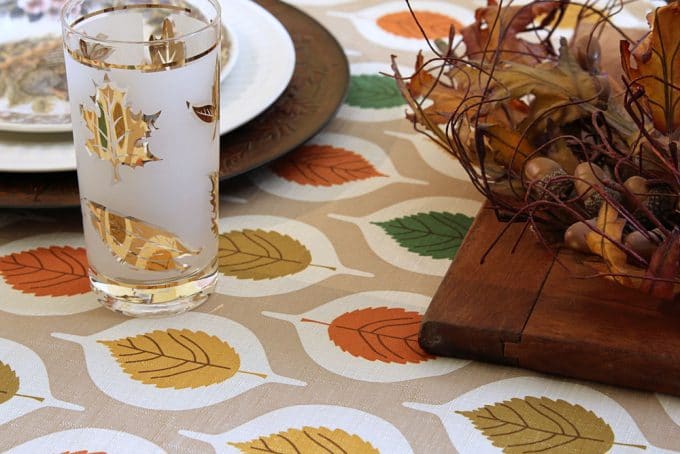 Wait, I just might need those elastic waist jeans for Thursday. I'd better head back to Walmart!
Moral of the story - if you're stumped for Thanksgiving table decor (and who hasn't been at some time or other), check out the thrift stores and big box stores. This stuff is only on your table ONE day out of the year, so why spend tons on it!