I found this big old honking enamelware basin at an estate sale this weekend.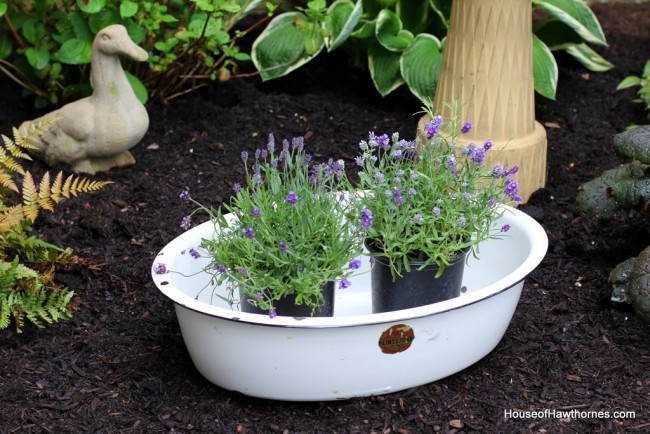 All the other good stuff that I had seen in the Craigslist ad was already gone by the time I got to the sale, 15 minutes after it opened, so I was surprised that I found this tucked away in the basement. Don't you hate when you are standing in line to check out at the sale and you see the people in front of you buying your stuff.
It has a Lisk Flintstone foil tag on it still. Wonder if Fred and Wilma had one like this?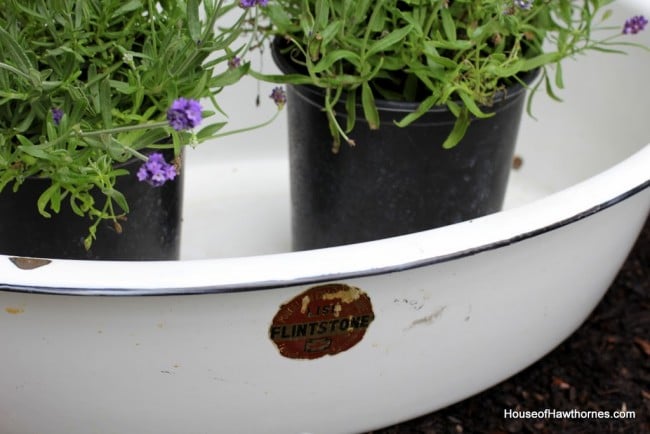 It's huge - probably 2 feet wide. Not sure of its original use, but you could bathe a baby in this thing, as long as it doesn't have a big butt. It has some chips around the rim, so it was used for something at some point.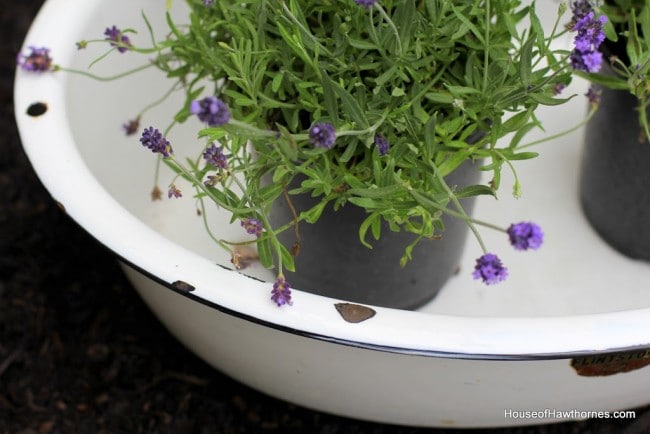 This lavender is called Ellagance (Lavandula angustifolia) and no, I did not misspell elegance. That's how it's spelled on the plant tag. It flowers the first year and has a bushy appearance and, best of all, I found it at Walmart for a pittance. Pittance = $5.77 for pot.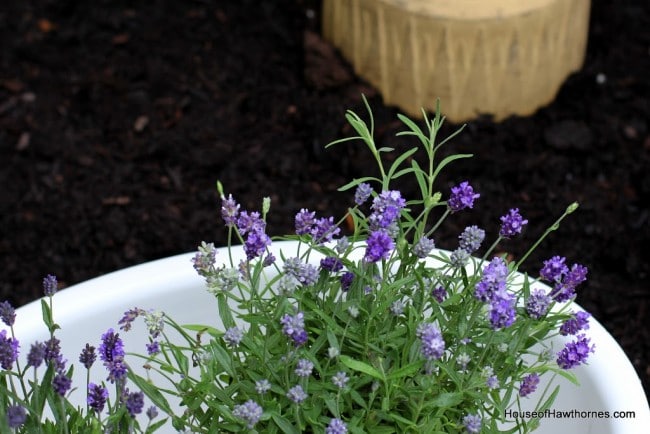 My first thought was to make a fairy garden out of the basin, but now that I have it home, I'm not sure if I want to rusty it up by using it as a planter.
So, would you use it as a planter, as I originally intended, or find another less rust inducing way to use it?

Linking with Southern Hospitality's Thrifty Treasures, Coastal Charm's Nifty Thrifty Tuesday and Savvy Southern Style's Wow Us Wednesday.