Last weekend this little town of mine had a city-wide yard sale. Sounds like there would be yard sale after yard sale after yard sale going on. Just a real Disney World for us yard sale lovers.
But in reality there were maybe 20 yard sales. Womp. Womp.
I guess I can't complain too much because I had every intention of being part of the sale. Showing my community pride and all that. But I bailed at the last minute. I just couldn't get it all together in time. So, if I wasn't participating, I can't exactly point the finger at anyone else.
The upside is that since I wasn't having my own sale, it gave me plenty of time to check out the more organized people's sales.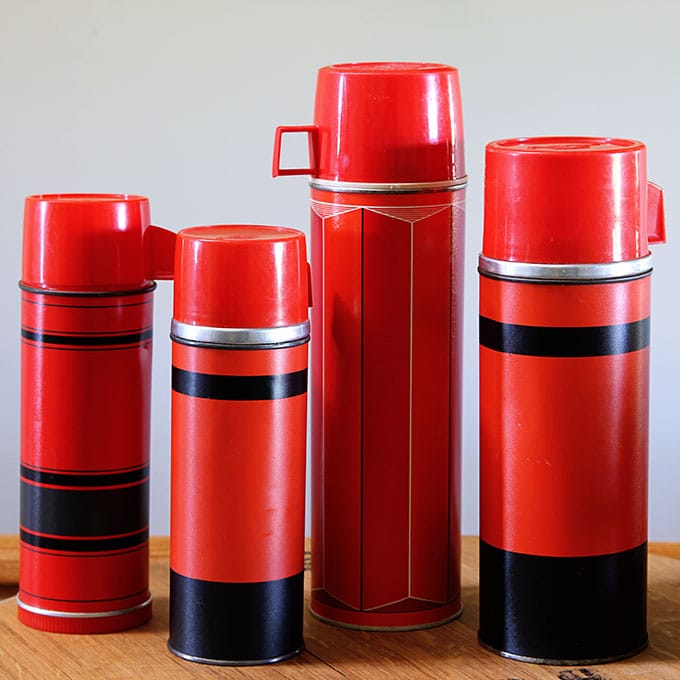 Now, before you get all excited here, I didn't find all those thermoses this weekend. I just grouped them together since they were all orang-ish ones and it's fall and all.
I only actually found the one on the right at the sales. Which is a perfect match to the one two thermoses to the left. These two guys were separated at birth.
See that thermos, 2nd from the right? Robin at Happy At Home sent that to me a few months ago.
I got all giddy when I stopped by a little old lady's house and she had boxes and boxes of Christmas stuff for sale. But that was the problem. She was selling it by the box. $20 a box. Gulp.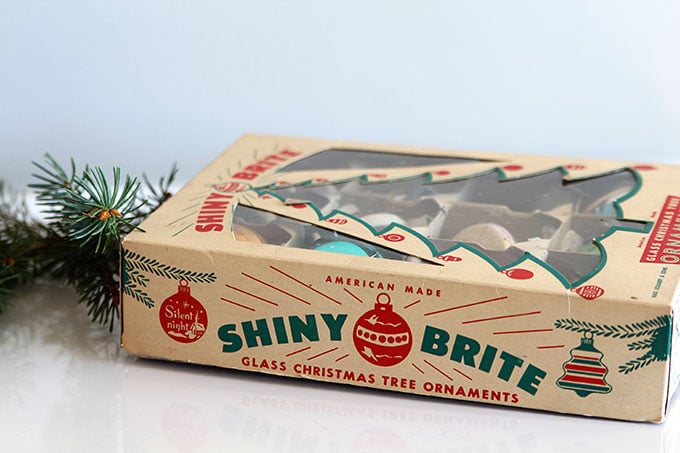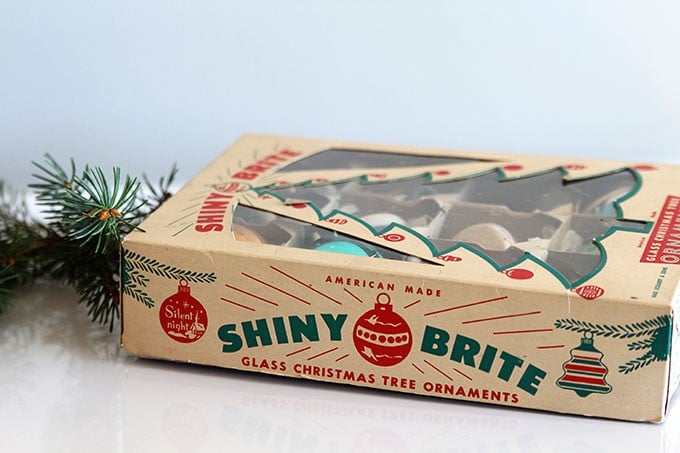 Now if the entire box was filled with kitschy vintage Christmas coolness then I would have no problem. But in each box there were maybe 1-2 things that would be nice to have, but the rest was broken up crap. Basically you would be paying $10 a piece for great stuff with a bunch of garbage thrown in.
Mama doesn't need more garbage at her house.
I dug out a box of Shiny Brites and Santa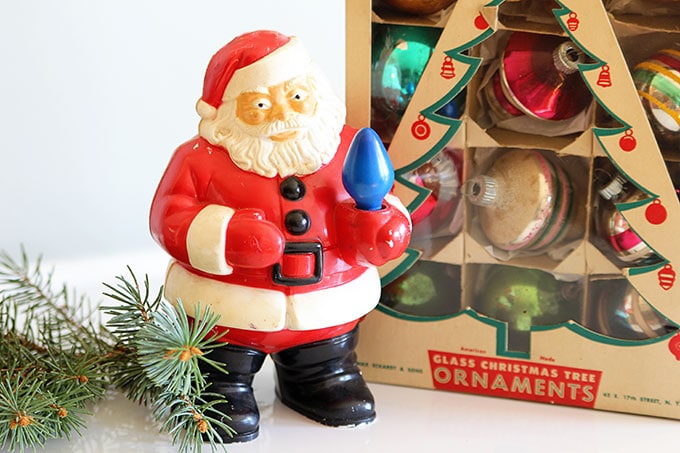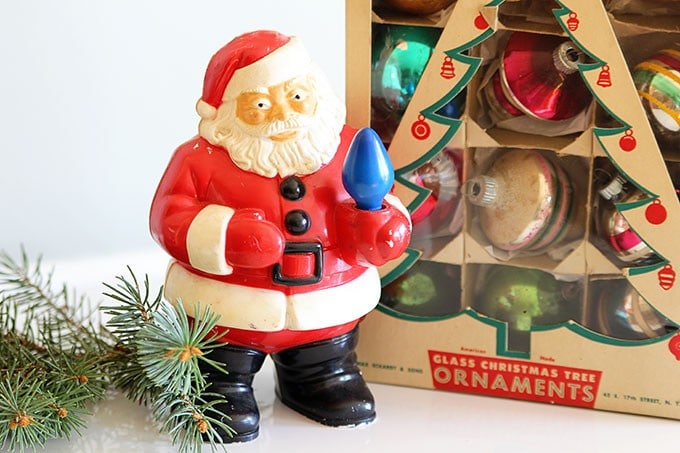 and asked if she would sell them separately. She him-hawed around for a bit and then rolled her eyes and said, she preferred to sell them in the box lot, but she could maybe take $8 for them. Sold.
At another sale I found this McCoy planter. I just love this green color.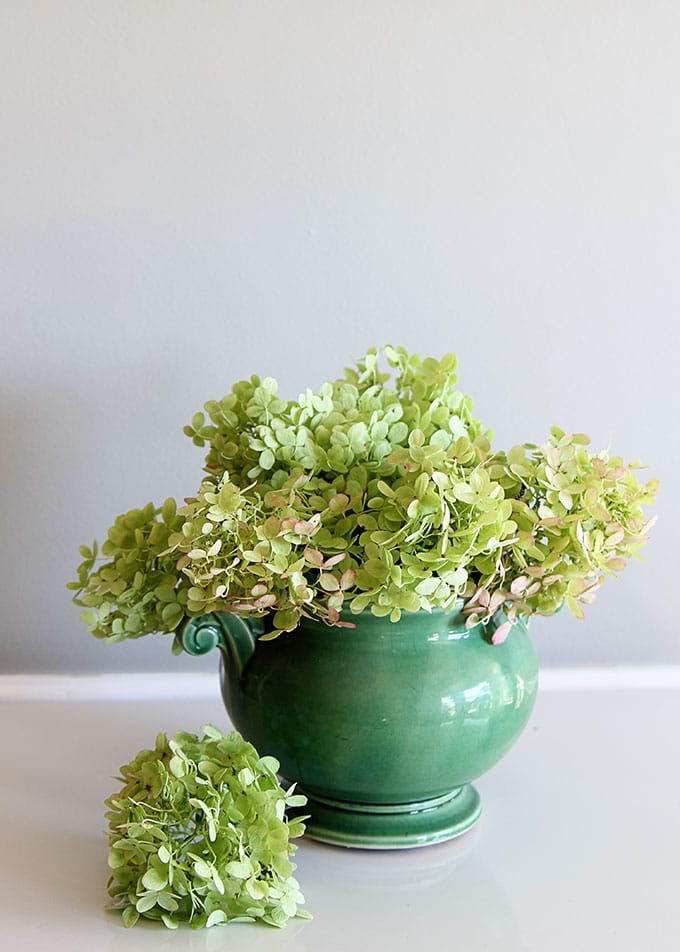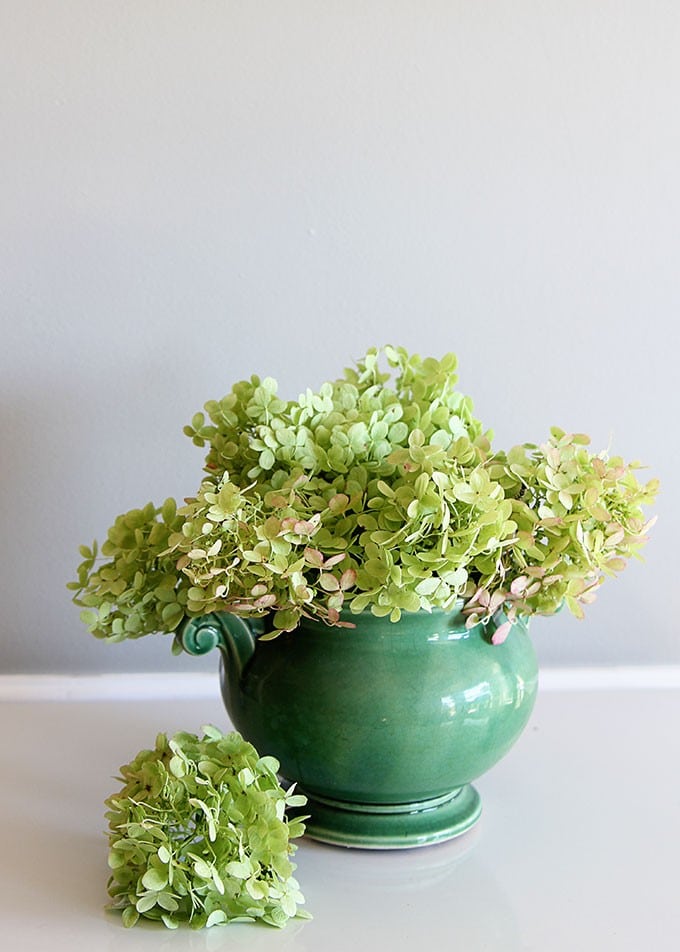 I stuck a red Solo cup in the middle of it, filled it with water a threw some Hydrangea in it to dry.
I also found a pitchfork which I may use in my fall porch decor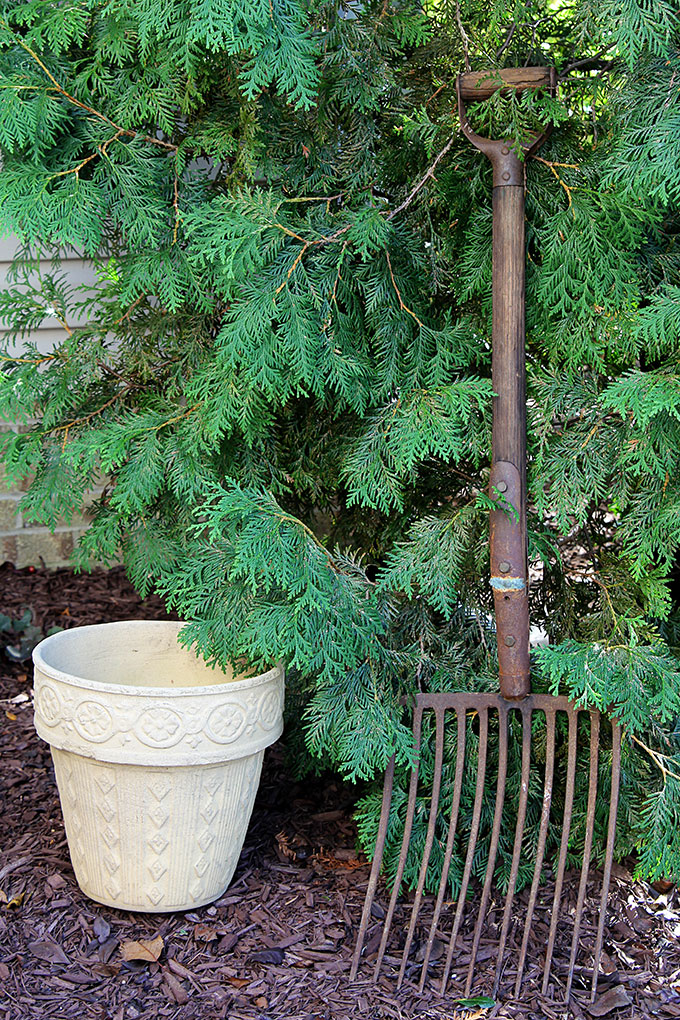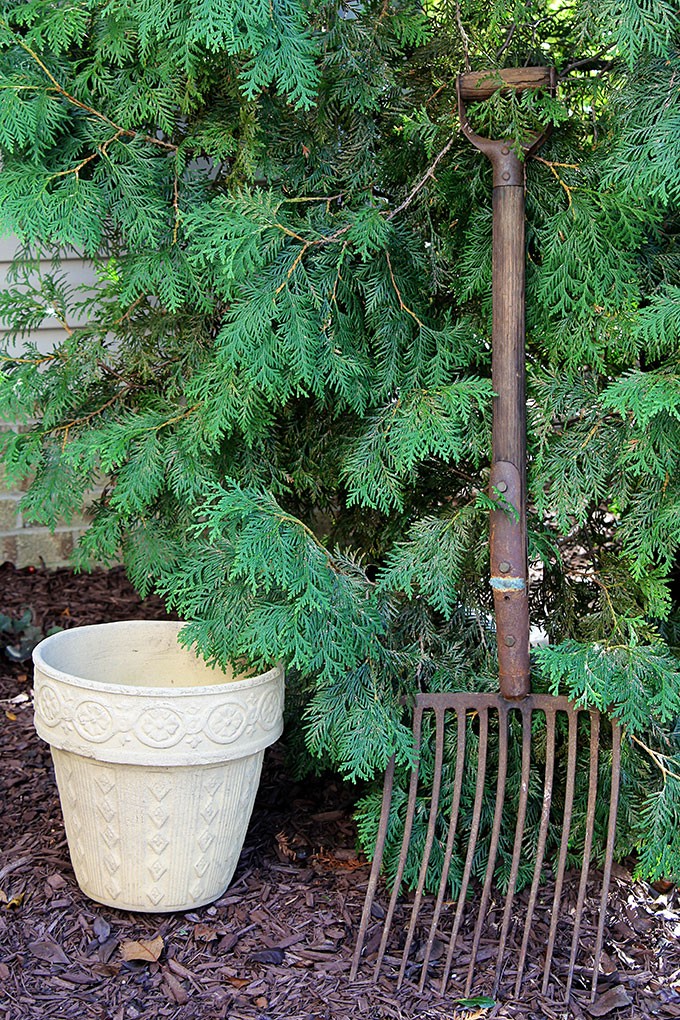 and a vintage stoneware planter.
It somewhat matches the planters I bought last year that you can see setting on my porch in my Summer Porch Decorating Ideas.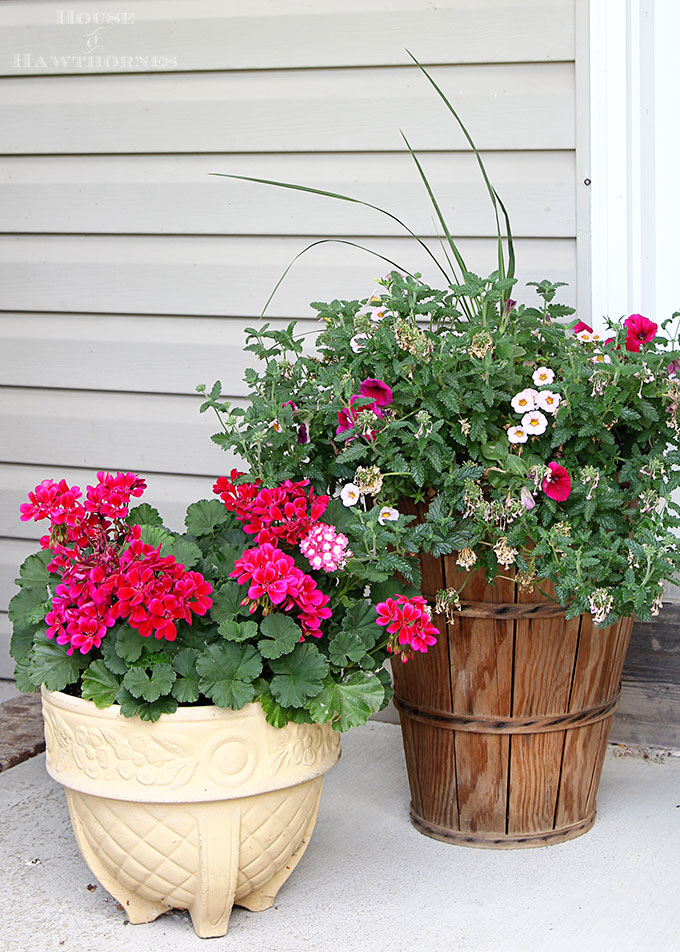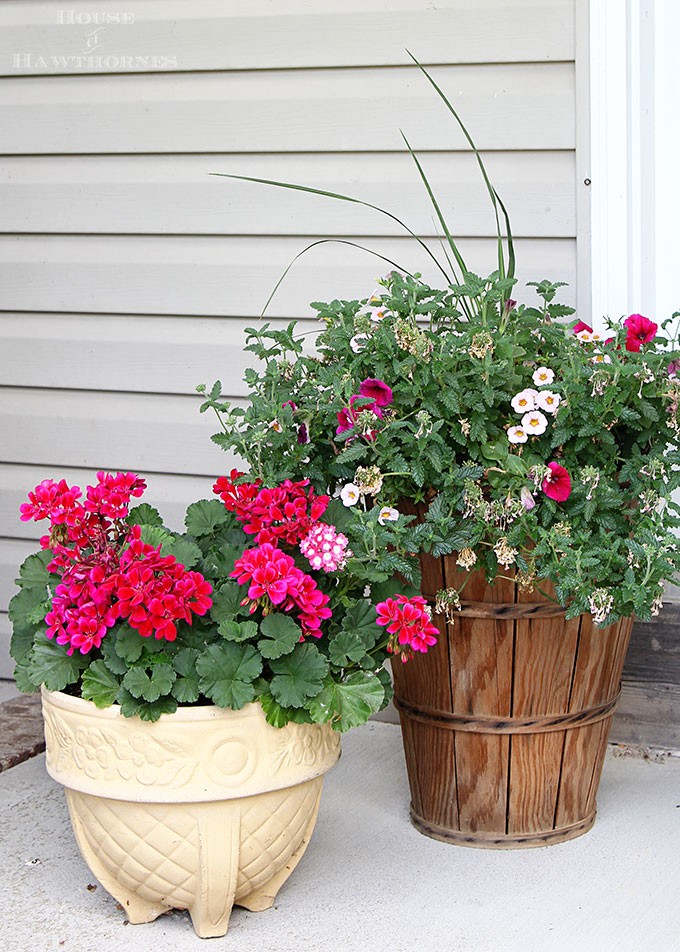 These types of planters are hard to come by, I think most of them got broken through the years.
And just because I haven't shown them to you yet, here are some cameras that I bought earlier this summer.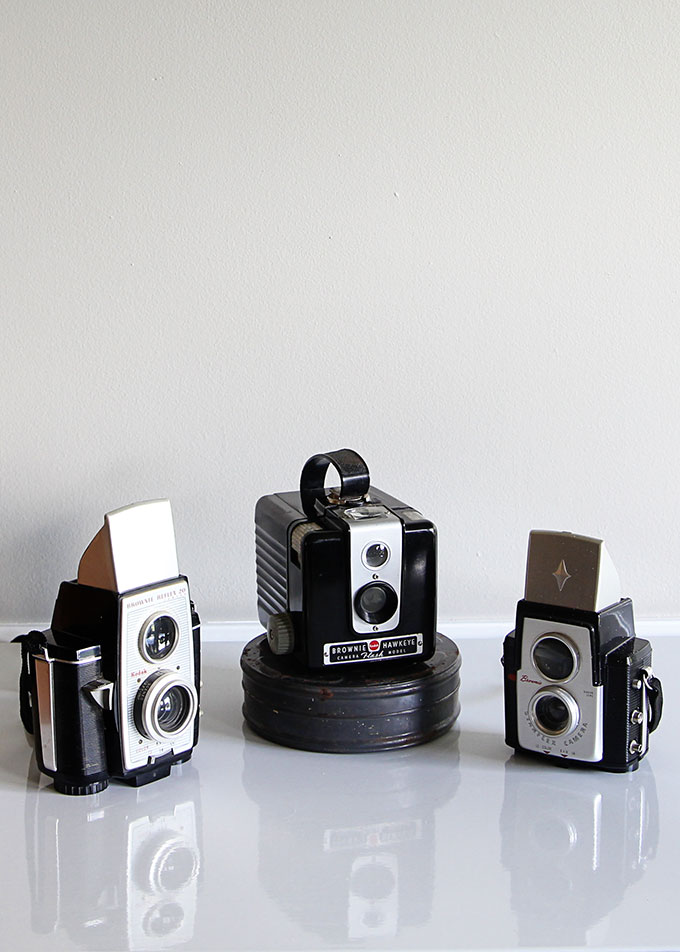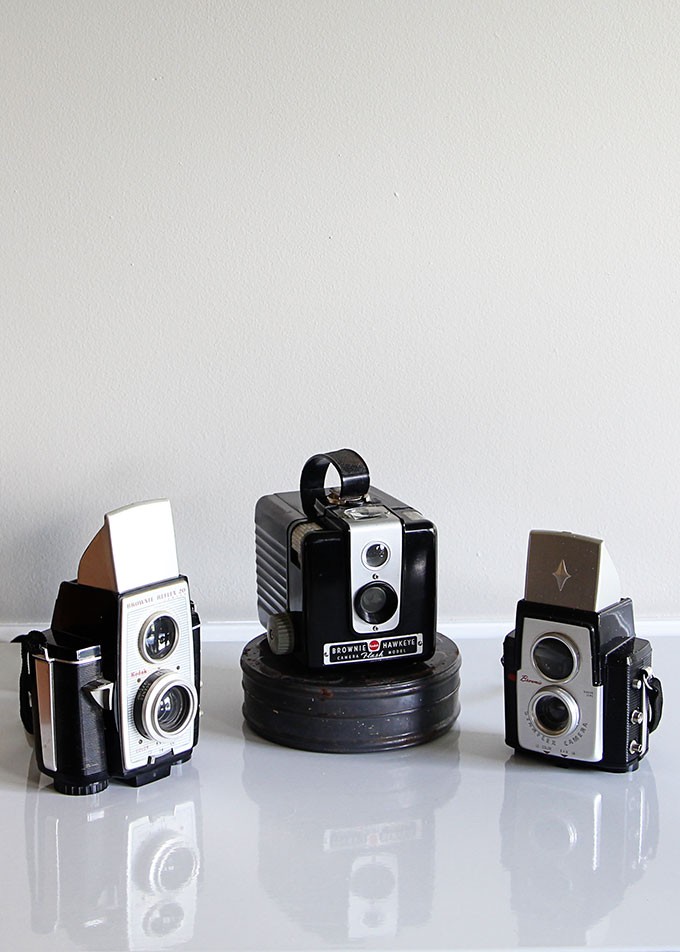 All Brownies. All cool. All for $8.
Be sure to come back by on Thursday when I'm part of the Fall Home Tour that Brenda at Cozy Little House whipped up.
And then I'm off to the Springfield Extravaganza and the Country Living Fair this weekend.
I. Can. Not. Wait.
I. Wish. I. Had. More. Money. To. Spend.
Are yard sales still hot and heavy where you are? Or have they started drying up for fall?