It was sort of slow around here with thrift storing and garage saling, probably because of the holiday.
Wait, what's that?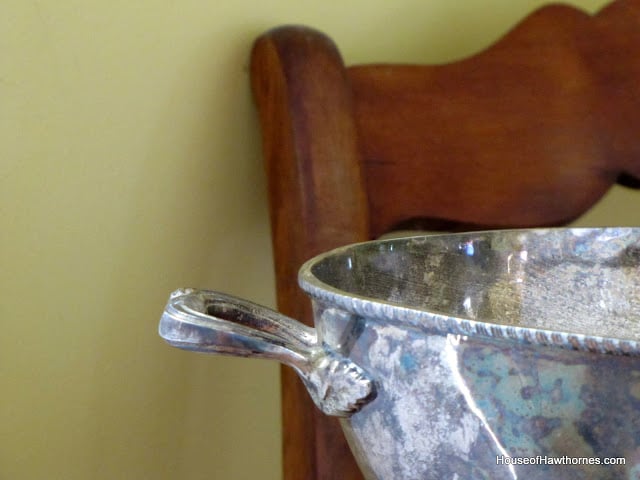 Looks interesting, but let's save that shininess for last.
First take a look at what I found for a mere 39 cents. A light pink linen tablecloth.
Reminds me of a pink linen suit I had way back when. Before I decided that linen suits were too much wrinkly trouble.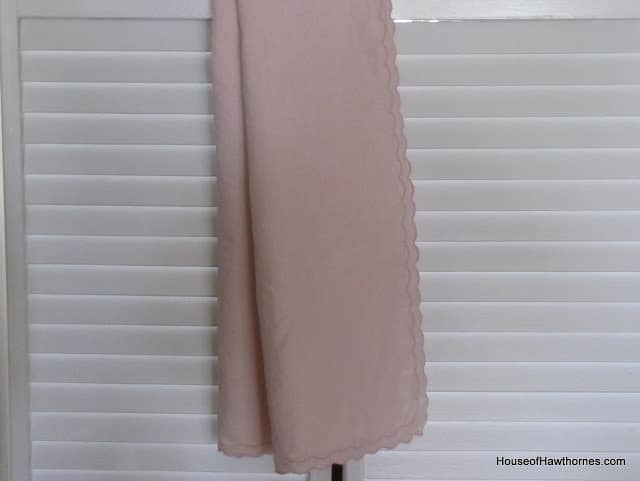 This would have been perfect for the Easter table, but since I didn't do a big, huge Easter dinner (just pot roast eaten at the breakfast bar), I didn't use it. Now I'm sort of eyeing the fabric for pillows though.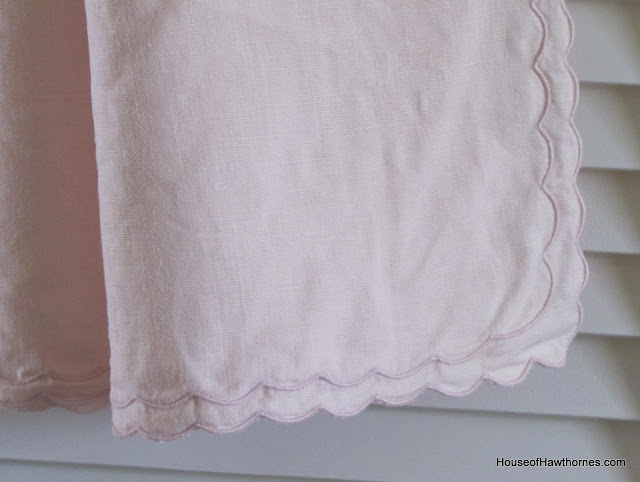 I found a Paden City Pottery Company Oven Proof Bak-Serv dinner plate. That's its official name. Who could make that up?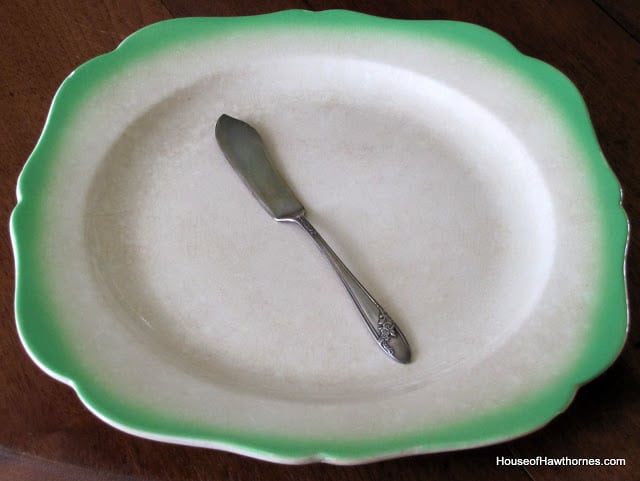 It's from the 1930's.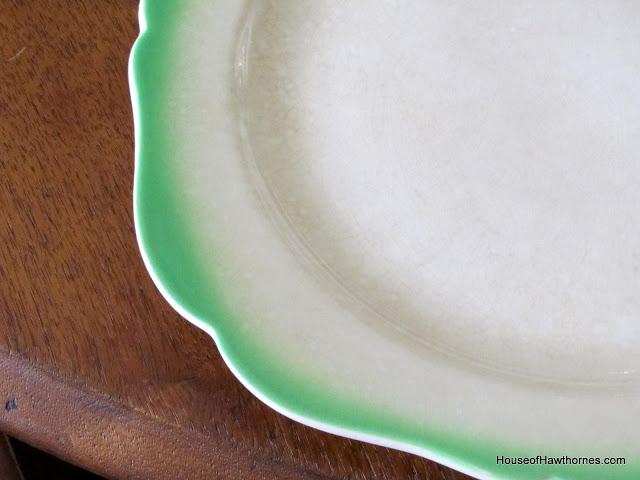 It has some crazy crazing and discoloration if you go for that sort of thing. And I go for that sort of thing!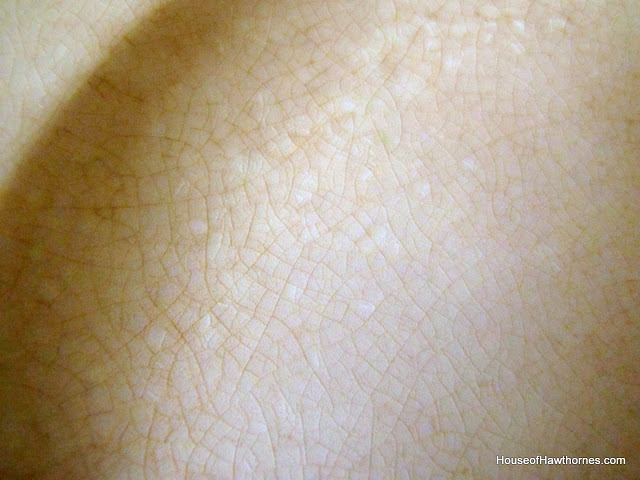 Right now I have it sitting under my black chicken, but who knows where it will end up.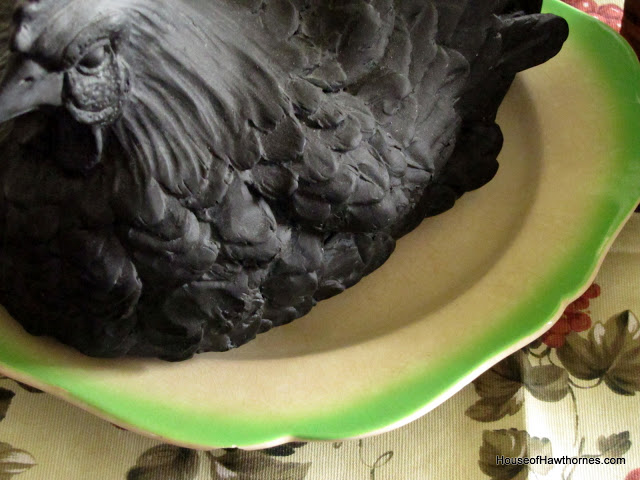 And my piece de resistance is this unique oblong silver plated bowl I found at the thrift store.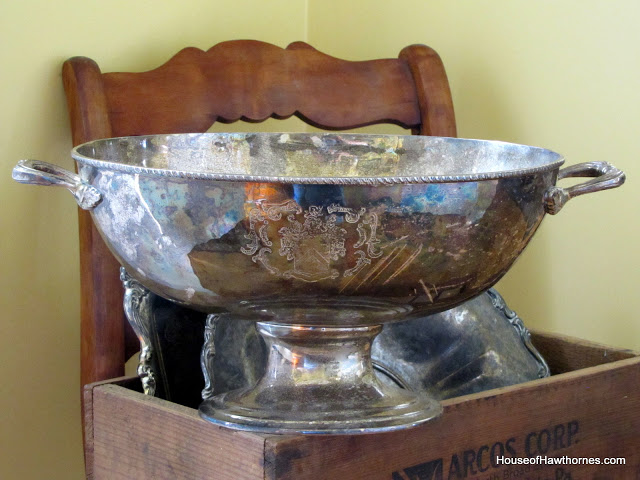 I actually saw it two weeks ago, but I didn't buy it. After I left the store I had second thoughts, so went back a few hours later to pick it up.
And it was gone! G.O.N.E, gone!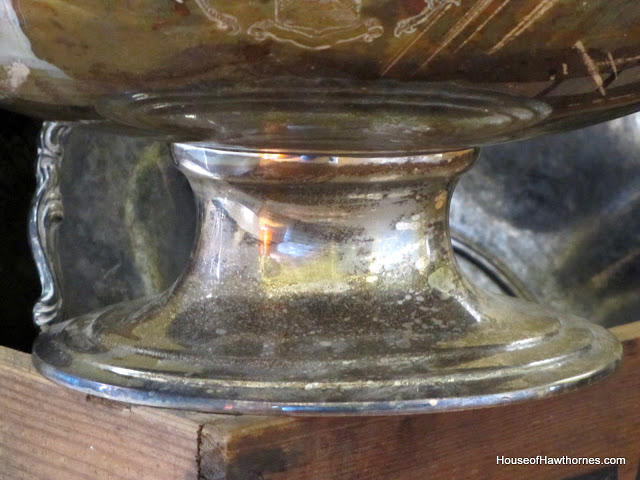 I thought it was good lesson to learn. If you see it and want it, buy it. Don't count on it to be there later.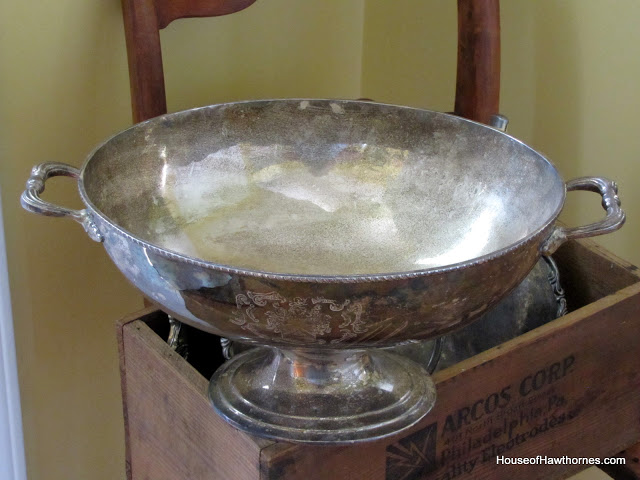 So I went about the last two weeks pining for my find that I let slip between my fingers.
Flash forward to today when I stopped in the same thrift store and what did I see? My footed bowl.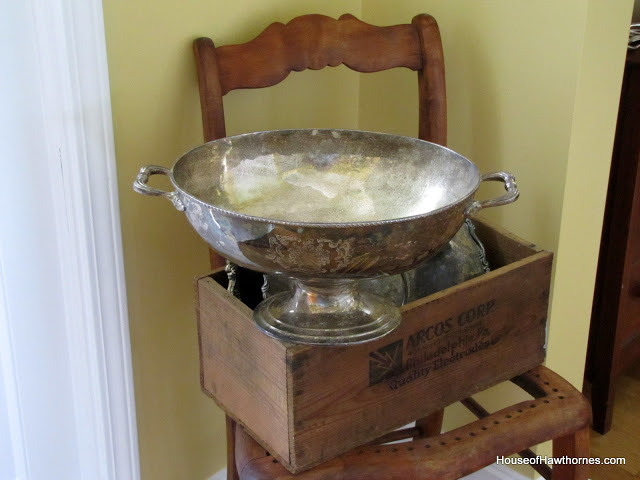 I have no idea where it went to for a while, but I was just glad it had come back to me.
I sat it next to my champagne bucket, so you could get a good idea of the size of the thing.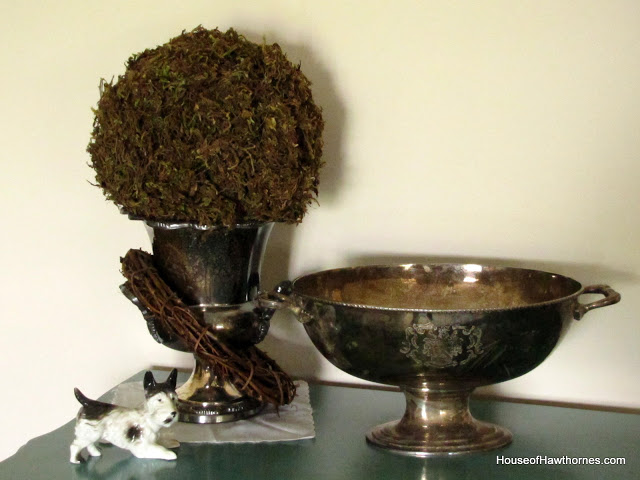 It was a happy thrifting day today!
Partying with Linda at Coastal Charm for Nifty Thrifty Tuesday.