What do you do when you have an ugly non-vintage camp stool in your vintage loving life?
Find a clean spot on my really-used-as-a-drop-cloth drop cloth, scrounge around for some painter's tape and buy a bottle of craft paint (because, out of the 100 bottles of craft paint I own, I never seem to have the correct shade that I am visualizing in my head).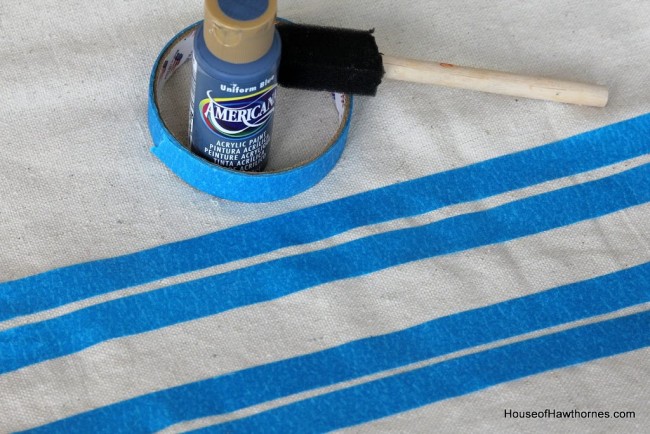 I yanked off that nasty green covering and staple gunned my faux grain sack covering on it and I do not hate it anymore.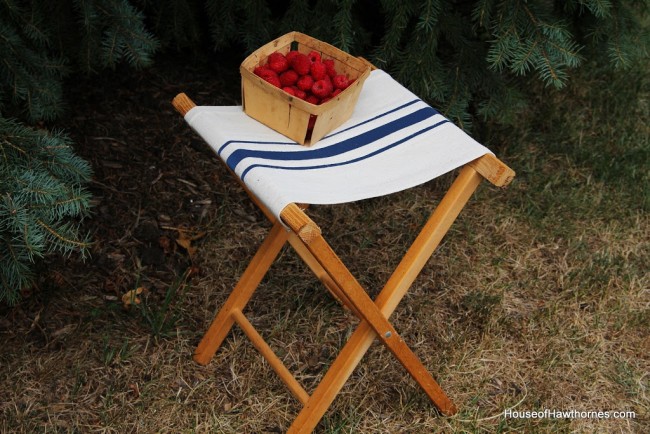 This whole project took about 15 minutes and the hardest part was putting the tape down evenly. Did you ever notice that when tape comes off the role it tends to be curved ever so slightly? Just enough to make a perfectionist cringe.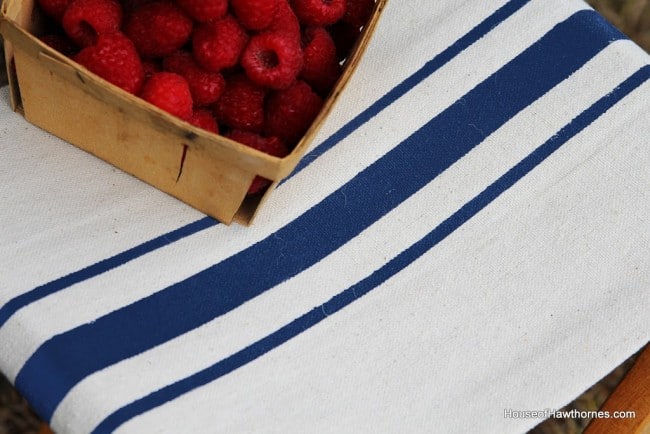 If you wanted the paint to be more permanent, you could add a textile additive to the paint. I'm all about looks here though (as you can tell from my latest haircut, lol), so I didn't bother.
Raspberry anyone?