Columbus has a treasure that I recently discovered - the Franklin Park Conservatory Community Garden.
When I went to the Conservatory on Mother's Day (my son's treat) I noticed that there was an outside garden area, but it was raining cats and dogs that day, so I bookmarked it in my head as a place to come back to visit some other time.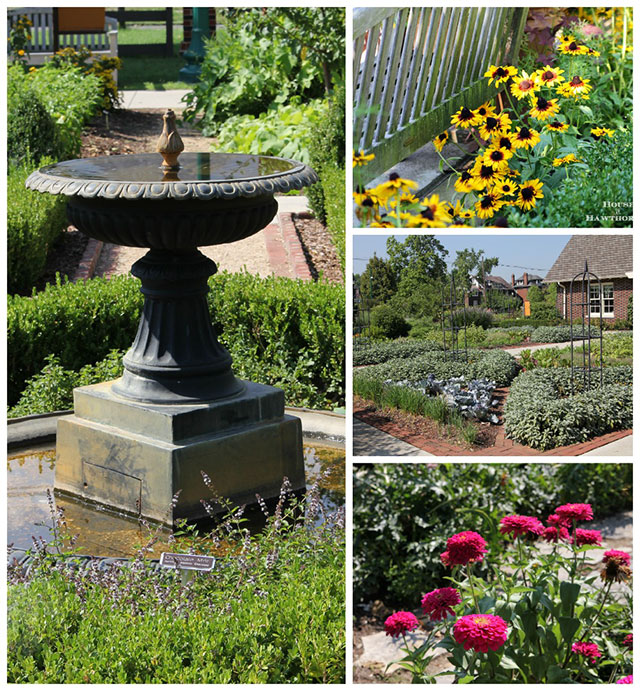 And last week I finally had the chance to stop in with my camera and see what was going on. Yeah, I know it's been three months since Mother's Day. I've been a busy girl!
It was a feast for my gardening eyes.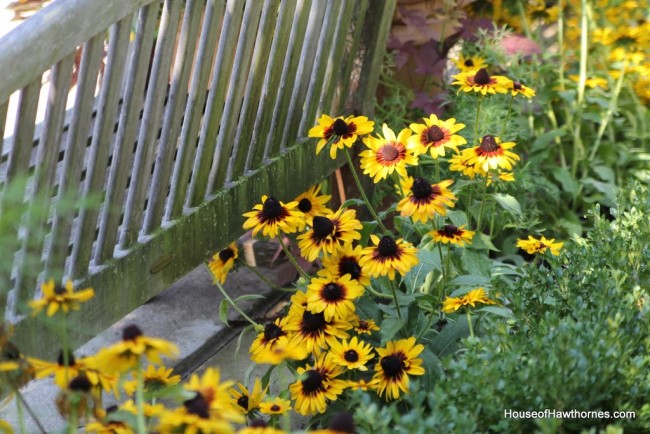 Everywhere you look there are lots of fountains,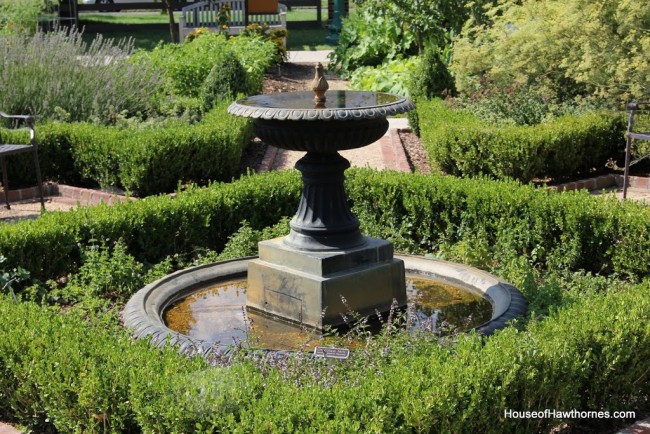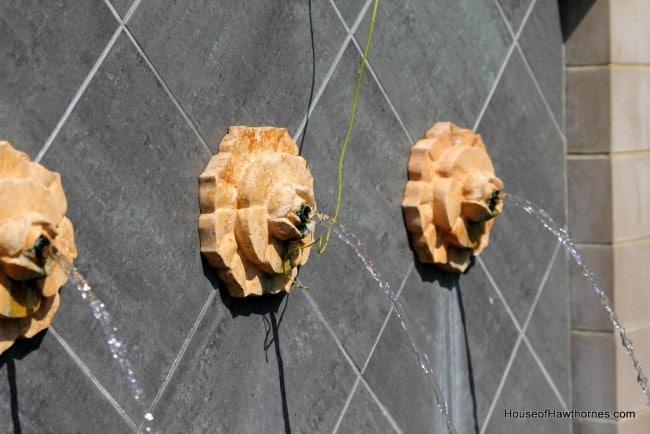 arbors,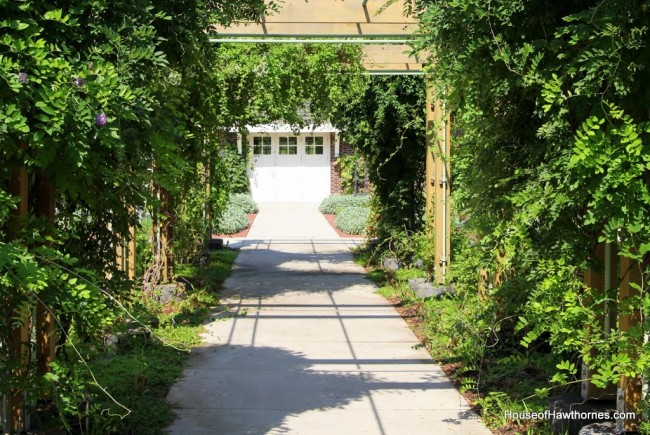 statuaries,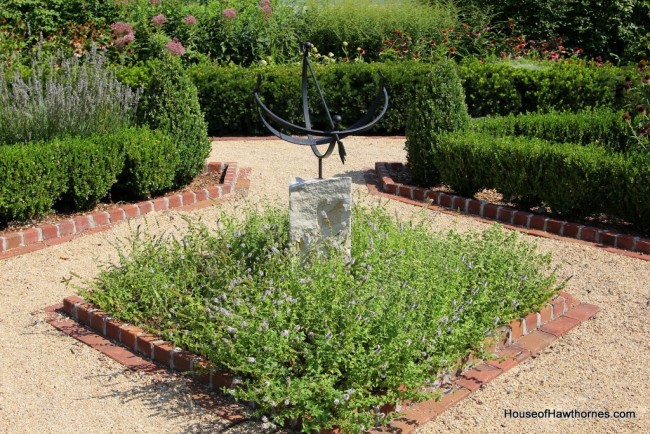 and flowers.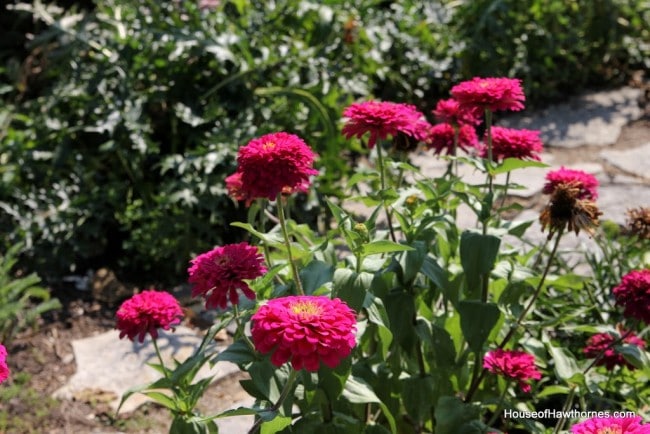 Lots and lots of flowers.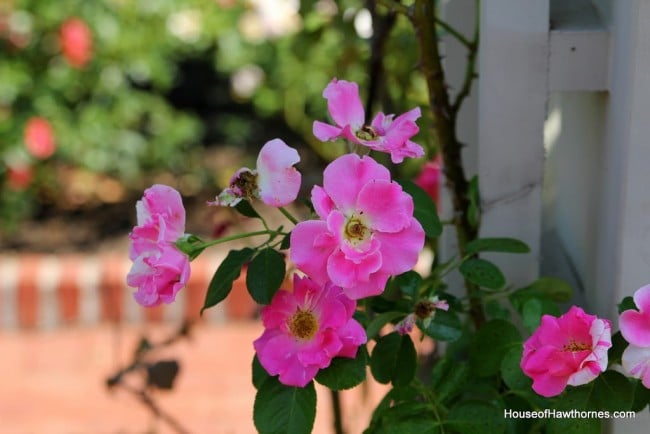 Although I only managed to take a few photos of the actual flowers. I guess I was focusing on all the other "stuff" around me.
There is even places to sit and read a good book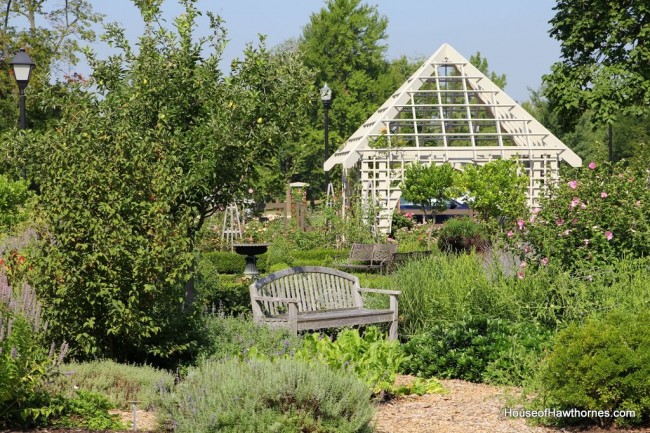 or have a function.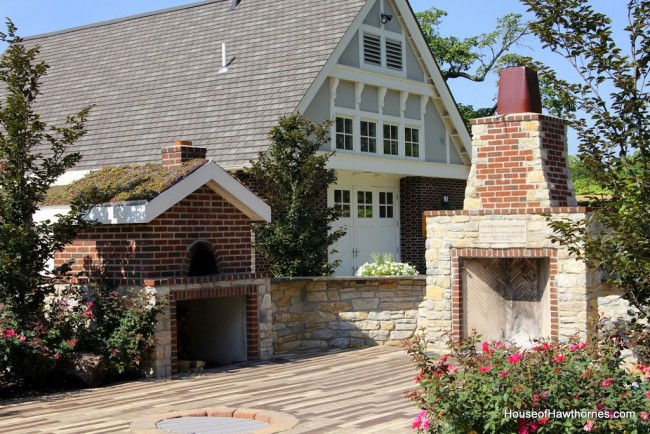 I think my favorite part of the gardens was this vegetable and herb area which was planted in a formal English garden style. It seemed such a fun way to plant veggies and puts my straight old boring rows to shame.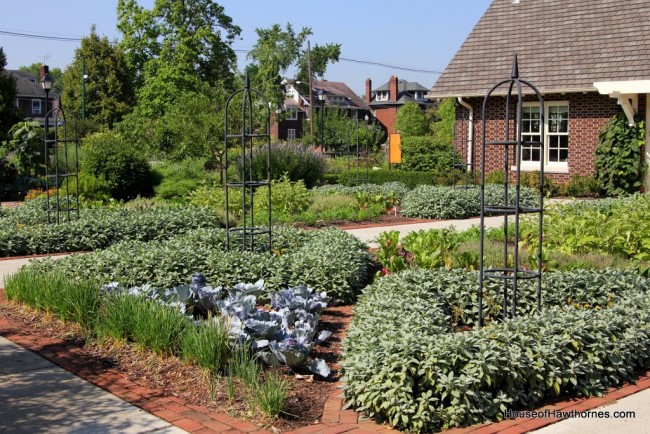 There is a berry area. I has to resist the urge to pick some and plunk them in my mouth.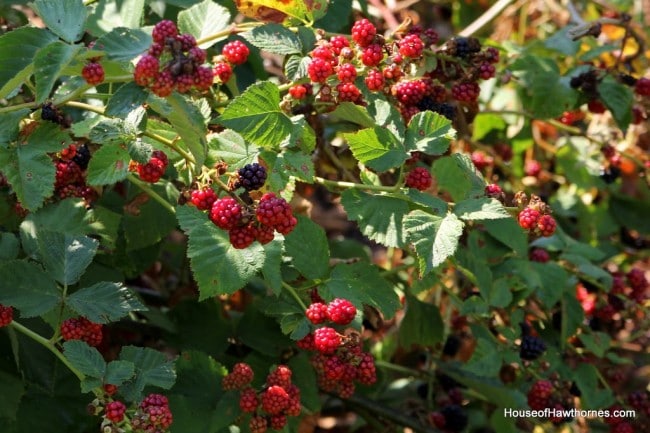 And, of course, since it's a community garden, there are plenty of plots that the city folk can rent to flex their green thumbs.
This is the handicap gardening area of the park.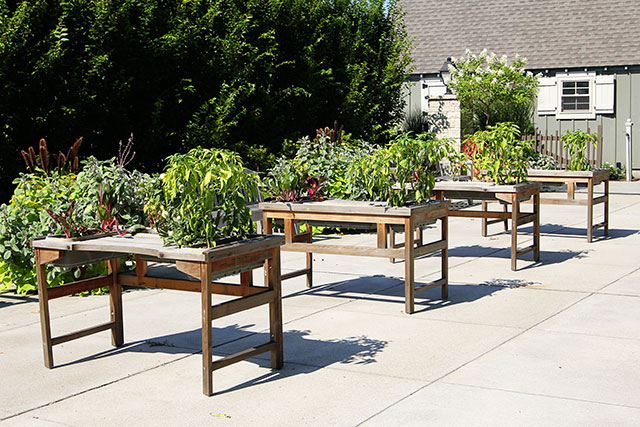 I thought it was sort of ingenious that they are sort of like desks you can just roll up to and garden away.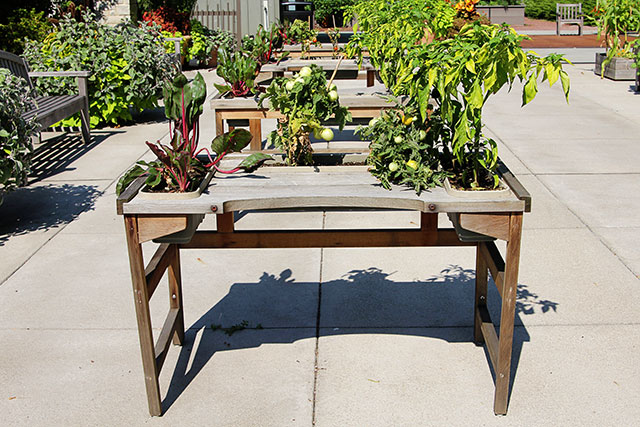 And let's end this tour on a junk gardening note.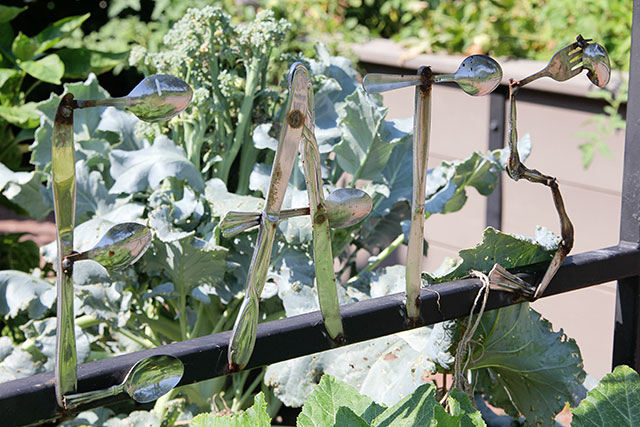 I smiled when I saw this sign made out of silverware. A garden after my own heart!
Does your community have a community garden area?