Hoo says you have to have a traditional fall wreath?
I made a framed chicken wire owl for my door instead!
I found the owl at JoAnn Fabrics.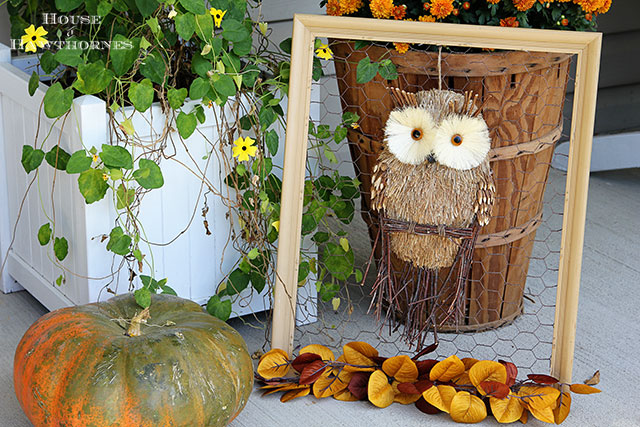 I live there this time of year and no, this isn't a sponsored post. But if JoAnn would like to throw a few bucks my way, I'd be happy to take it.
JoAnn are you out there?
Is there really a JoAnn?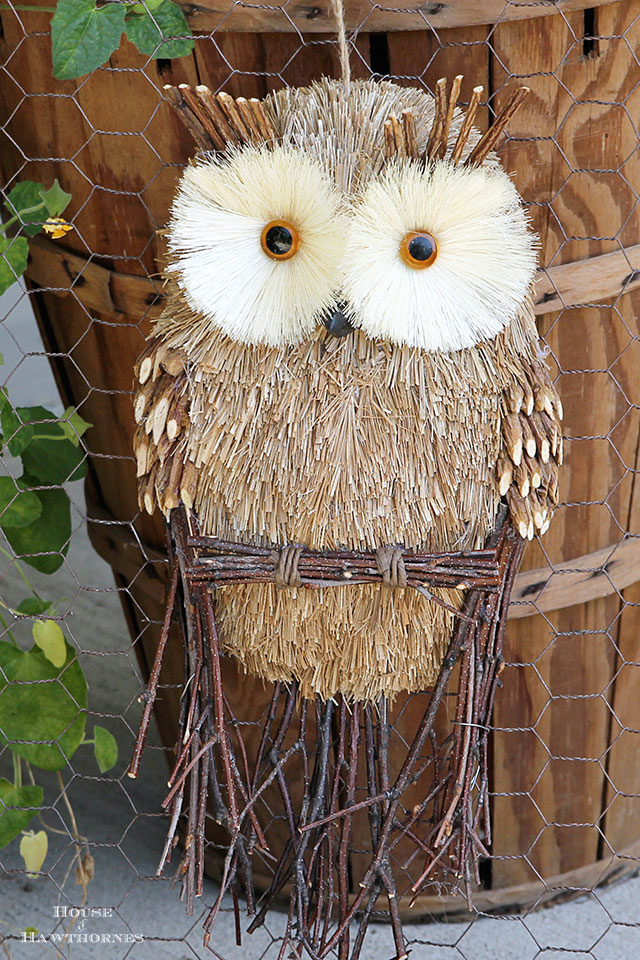 I bet if there is a JoAnn, she's at her sewing machine right now making a fantabulous quilt and not on the internet looking at owls on blogs.
The frame was 90 cents at the thrift store. I didn't even have to paint it, it was already this creamy fall color.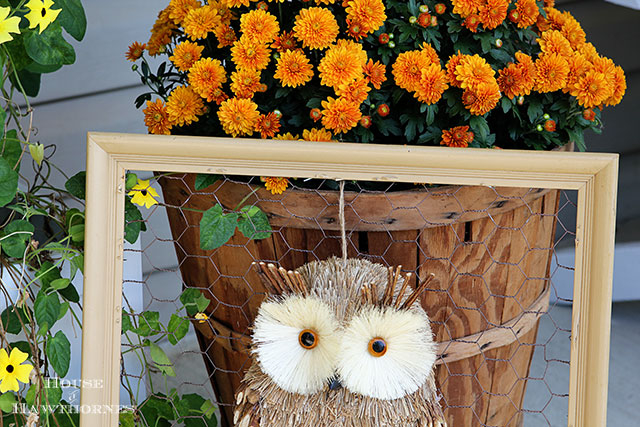 Please tell me it didn't use to be bright white and is just yellowed from cigarette smoke. THAT would totally ruin my fall state of mind.
I stapled chicken wire to the back of it and hung Hootie up (what else are you going to name an owl?) and all was good with the world.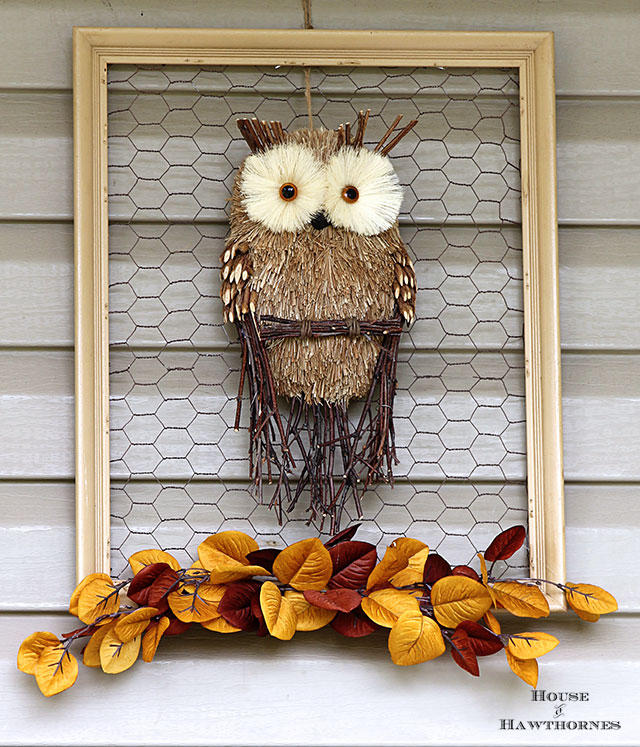 (Owl always love you, Hootie!)
Side story
- I wanted chicken wire and my husband told me we already had some behind the shed. So I traipse back there only to see it was all rusty and balled up.
I proceed to Home Depot where I buy shiny new chicken wire, paint it with textured brown spray paint and it pretty much looks exactly like the rusty chicken wire behind the shed.
I really could have saved me a few steps by just using the old stuff I had instead of trying to make my new stuff look like it was old. Lesson learned!
Side, side story - I had planned on hanging this on my front door in true wreath fashion. But my wreath hanger snapped in two, probably because it was 25 years old and made of plastic, so I hung my owl friend on the wall instead.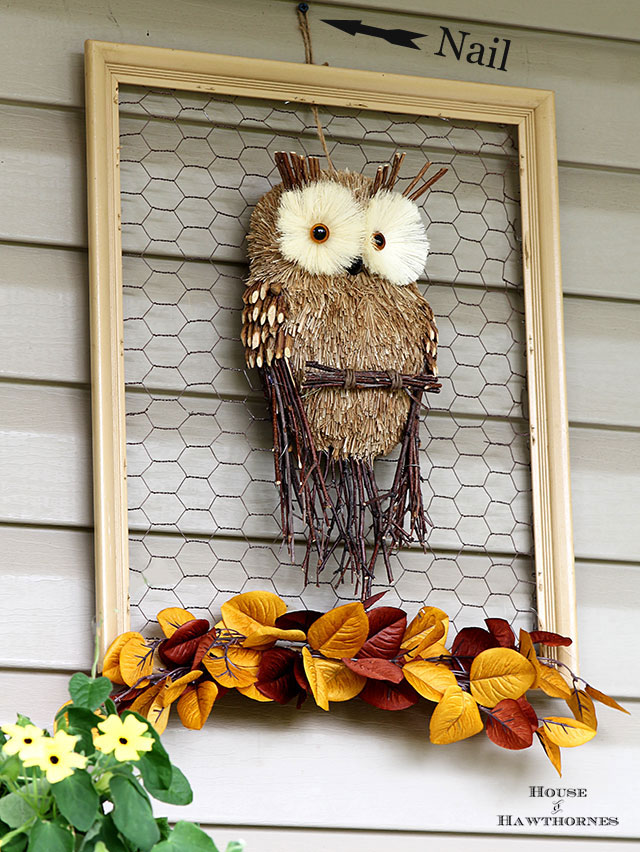 And why, yes, that is a nail in my siding. Thanks for asking!
I don't recommend it, but it was here when we bought the house, so I just live with it and use it occasionally.
I repeat. DO NOT go outside and drive a nail through your siding just because that Pam girl on the internet has a nail on her front porch. Yes, it's useful. But yes, it's permanent and not in a good sort of way.
Do you have a traditional wreath on your door/siding? Or do you try to shake it up a bit?
UPDATE: You can see him and the rest of the fall porch decor on my Eclectic Vintage Farmhouse Fall Porch post. Hint, Hootie is not the only owl in my life!