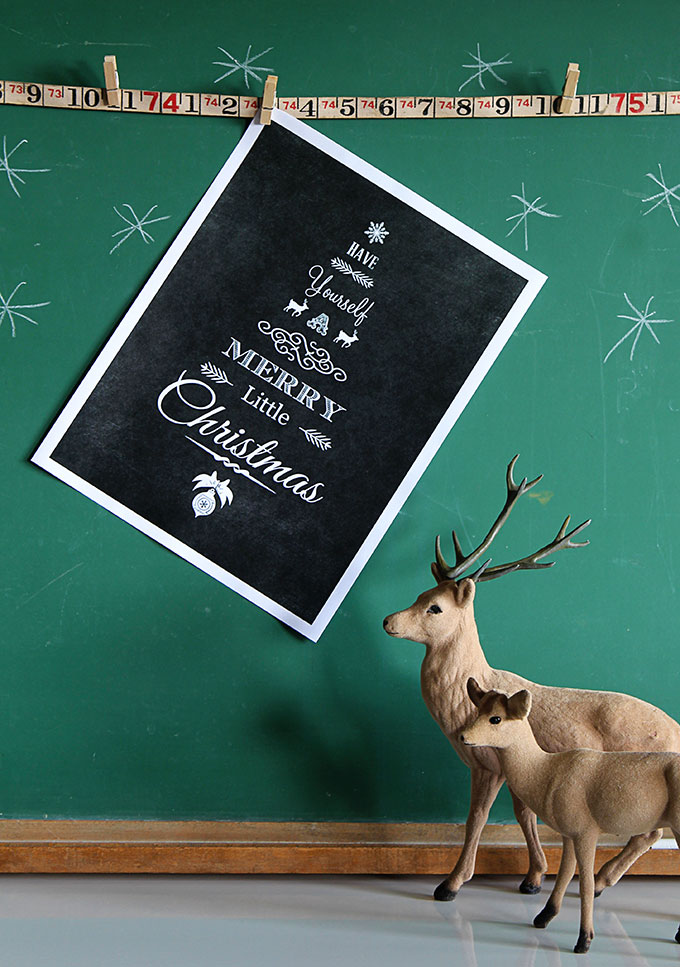 I've got some free Christmas chalkboard printables for you today. To sort of ease you into holiday decor without pulling out the big guns yet.
Oops, I probably shouldn't mention guns with the deer around.  It is getting to be hunting season here, so they may be a little jittery.
Run, Bambi run!
I made the printable in both a traditional black chalkboard color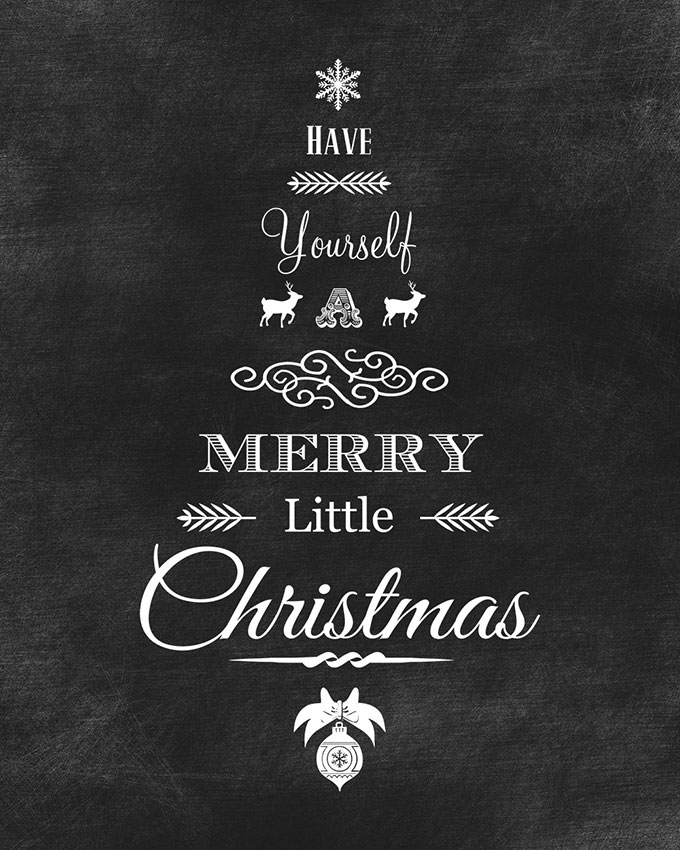 Download Black Chalkboard Printable
and a green chalkboard color.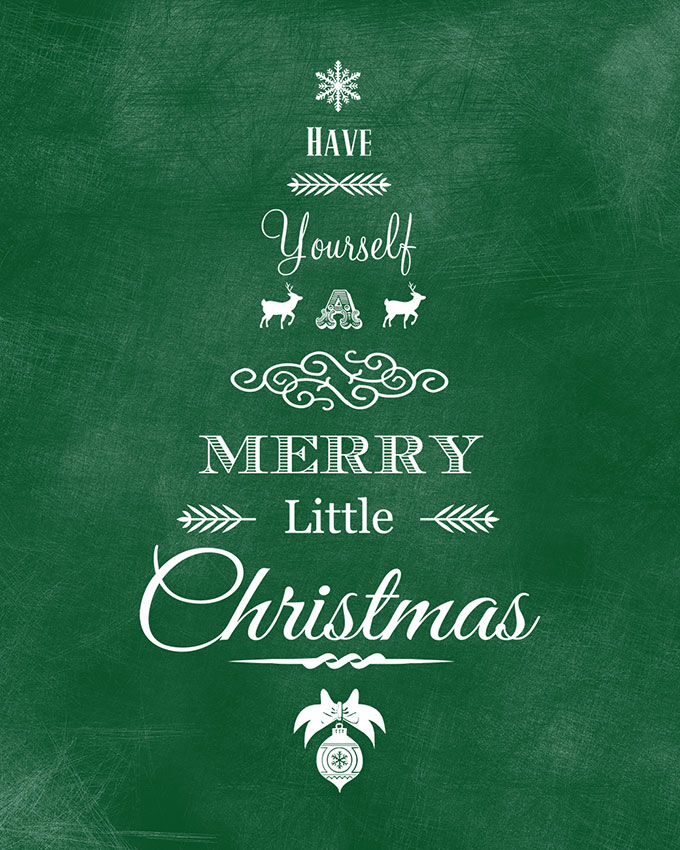 Download Green Chalkboard Printable
You do know that green is the new black, right? I've heard it from the people who make up home decor rules, that green chalkboards are in and black chalkboards are out.
Because I always strictly adhere to home decor rules! ((cough)) blowmolds ((cough))
And hey, if you want to print these out, just click on the link below the photo to save the image to your computer. That will give you the high res version that will print out very nicely on paper or cardstock.
If you don't want to use your entire black ink cartridge on your home printer, you can always have it printed out at Staples for way less than a buck (engineering prints for as low as $1.99 (not an ad for Staples, I just practically live there).
OK, I'm off to an estate sale this morning.  Hoping to pick up a new blowmold or two. Wish me luck!
P.S. – I have another holiday chalkboard printable with a quote from my favorite movie, It's A Wonderful Life – Every Time A Bell Rings . . .
(if you click on that link it will magically take you to that page!)