Free holiday chalkboard printable from your favorite Christmas movie, It's A Wonderful Life. Print out for instant Christmas decor!
So I've been playing around with creating a printable holiday chalkboard piece for you, but I couldn't find a saying that was doing it for me.
Deck The Halls, Let It Snow, Joyeux Noel - they all seemed to be done to death.*
Then all of a sudden it came to me. My favorite line from my favorite movie!!!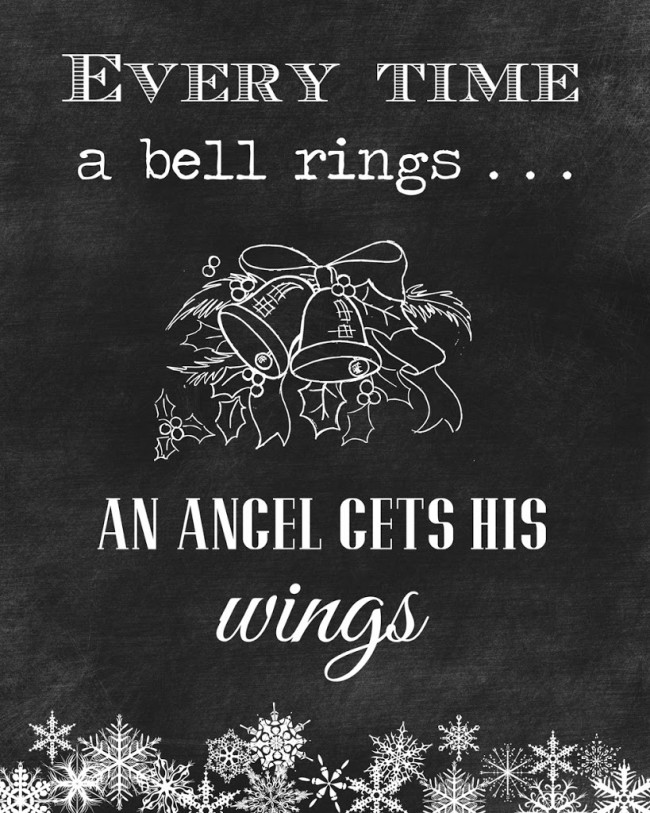 It's A Wonderful Life!
Oh, and that's the name of the movie too.
Sometimes all you have to do is stop trying so hard and it sort of smacks you in your holly loving face.
You are welcome to print it out from the link right below the image. It is sized as a 8x10 print.
*No offense intended for those that have made something this year that says Deck The Halls, Let It Snow or Joyeux Noel - please feel free to bash my NOEL sign on the front porch all you want!