Use this Garden Planner to organize your gardening life! Whether new to gardening or an old pro, this planner will keep all your gardening information in one place so you can have the most productive year ever in your vegetable garden and flower beds.
I am so excited today! This is something I've been planning and working on for WEEKS and finally it's ready for the world to see!
I've created a Garden Planner for you to use this year to keep all-things-gardening together. An organized gardener is a happy gardener. No more scraps of paper all over the place or vague memories of what worked or didn't work in the flower beds last year.

Or worse, what IS that little bit of greenery emerging from the perennial bed this year? Did I plant it there this past summer or is it a weed? Believe me, I've nurtured along a weed far longer than I'd like to admit thinking it was going to be something spectacular.

Introducing my Garden Planner.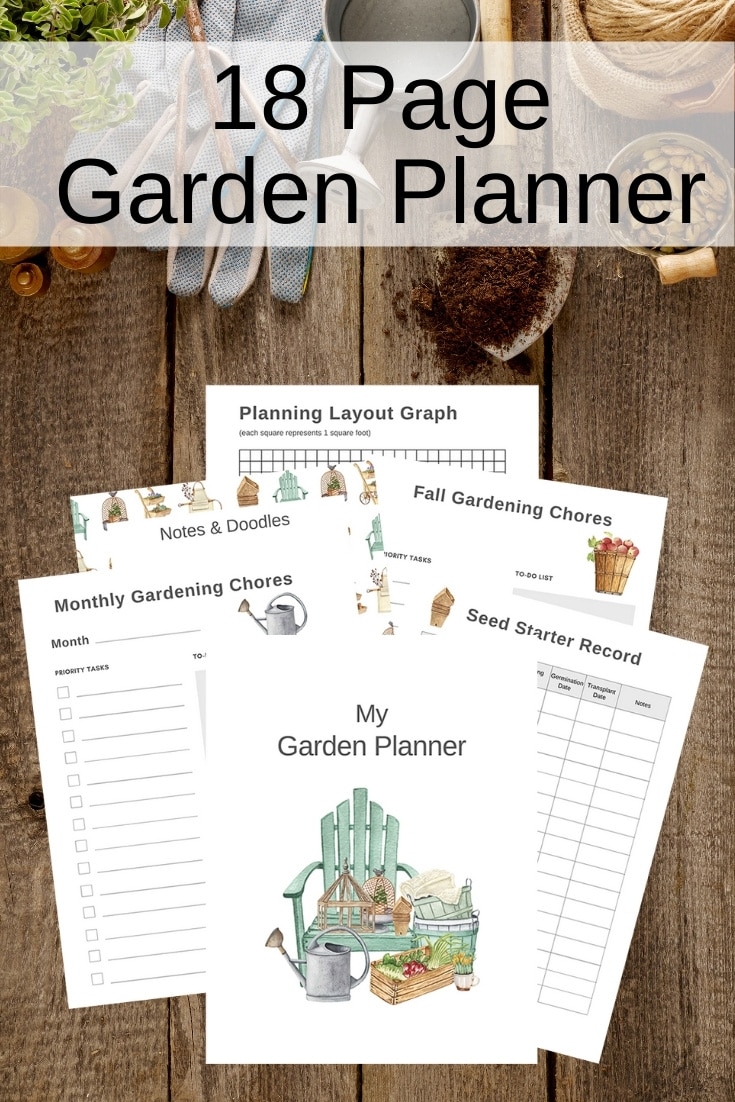 This is a printable planner that you fill in as you go throughout the year to keep track of chores, projects and even pests (I'm looking at you Mr. Tomato Hornworm). It's great to look back on when you have questions. It's also excellent for planning the following year's garden.
Pages Included In The Printable Garden Planner Are:
Monthly Gardening Chores Worksheet
Weekly Gardening Chores Worksheet
Seasonal Gardening Chores Worksheets (4)
Plant Profiles
Pest & Problems Worksheet
Plant Watering Schedule
Seed Inventory
Seed Starter Record
Direct Sowing Tracker
Plant Wishlist For Vegetable
Plant Wishlist For Flowers
Garden Expenses Worksheet
Graph Papers For Planning Gardens
Graph Paper For Square Foot Gardens
Sheet For Notes & Doodles
All with a cute watercolor garden themed design!
Now comes the awkward part. Always in the past I have given away freebies on the blog, but I have put SO MUCH time and thought into this planner I decided to charge a small price for it.
As always, thank you so much for supporting this blog and allowing me to come into your homes (computers?) and show you my latest repurposing ideas, DIY projects or gardening tips. I appreciate each and every one of you!
Tips For Using Your Planner
There are some pages you may want to print more than one copy of. For instance, with Plant Profiles you will want to print out a copy for each plant you want to highlight. With Weekly Garden Chores you will want to print out a copy for each week you will be actively working in your yard and garden. And lets be honest, that's practically every week it's not buried under 5 foot of snow!

The graph paper sheets are great for planning out new flower beds or vegetable gardens. It beats my scribbles on napkins and gives you a more accurate way to plan the proportions of things!

Of course you can print the planner out on your home printer, but another great option is to have it printed at the office supply store. I know with Staples you can send the file over to them via their online site and then pick it up later that day. I used their Same Day Pickup/ Simple Print option and chose a heavier paper than I have at home to give the pages a little bit of extra sturdiness.

You could also have the office supply store bind the planner for you in a booklet form. But I picked up an inexpensive ½" 3-ring binder so sheets could be added and removed at will.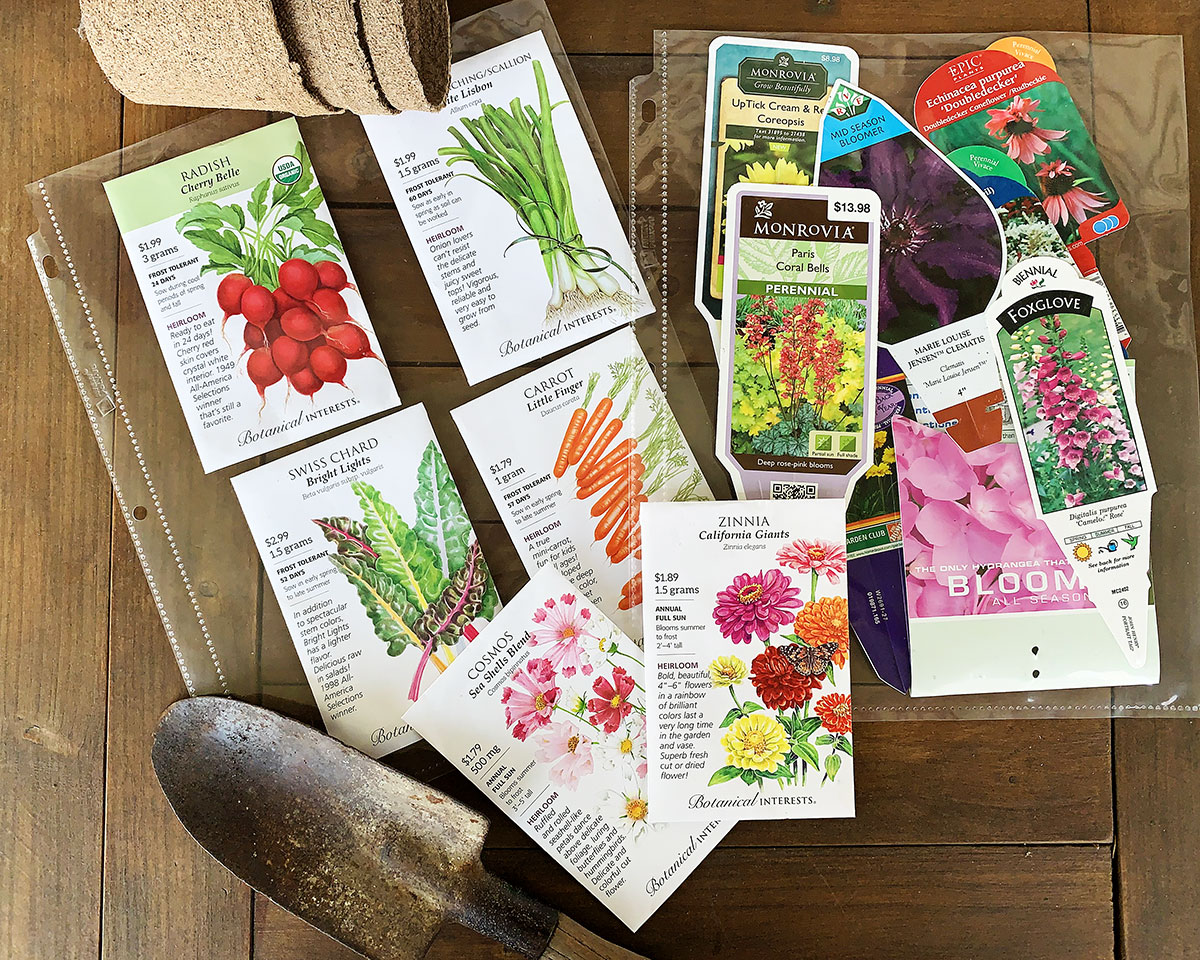 I added some plastic sleeves to hold some of my seed packets and plant tags in the binder, so I have everything in one place (I'd put my gardening gloves in here too if they weren't so bulky 😉).
I used the ones that you just slide the pieces of paper in the top of the sleeve, but I might order some of the zippered pocket ones so the seed packets don't fly out when I casually toss the binder onto the potting bench.
NOTE:
This is a Digital PDF that you can print out either at home or your local office supply store. No physical product will be sent.
The planner will be delivered in PDF format. You will need Adobe Reader to view it on your computer and print it. If you don't already own a copy of Adobe Acrobat Reader DC you can get it here for free.
It is a VERY common program that you probably already have on your computer, but in case you need a copy I've included a screenshot. (As with all companies, they'll want you to upgrade to a paid version, but that is 100% not necessary).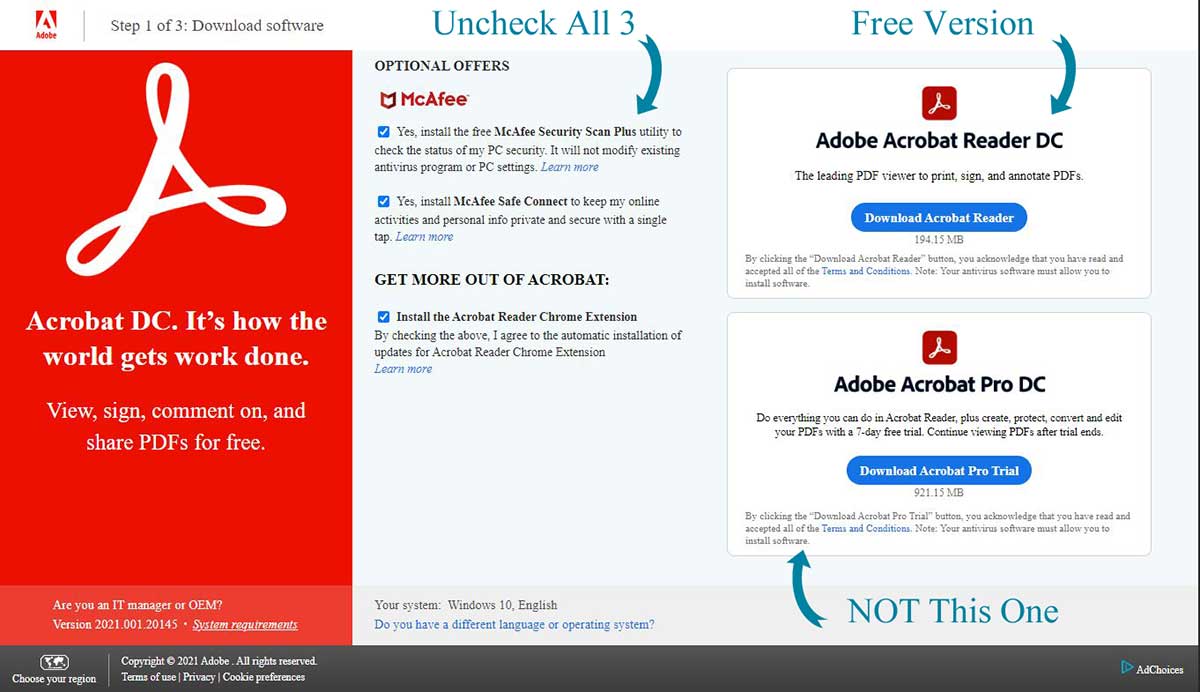 Well, I'm off to pick out some new ornamental trees for the island in front of my house. The dreaded tip blight that's killed so many blue spruces here in Ohio has finally found my trees, so we had to cut them down (they were 90% dead and my tree guy wondered why I had waited so long). The poor island is looking a little bare.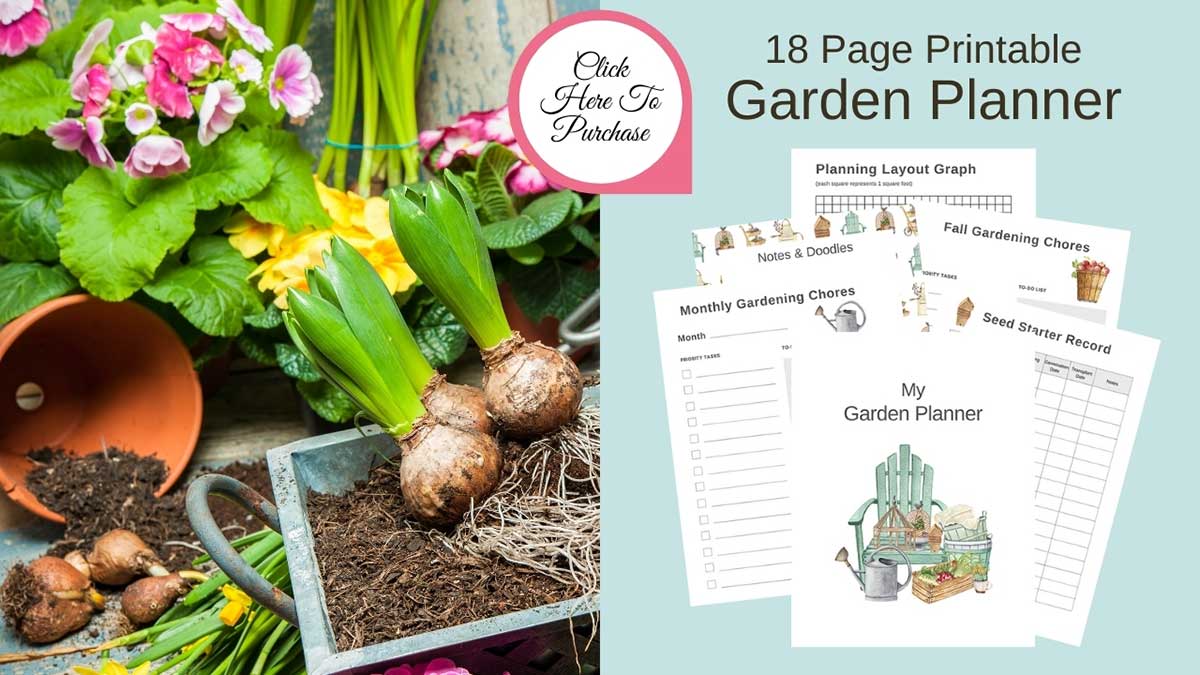 Other Posts You May Enjoy:
How To Grow Peonies Your Neighbors Will Envy
5 Simple Steps To growing Clematis