We're pretty much traditionalists when it comes to pumpkins around here.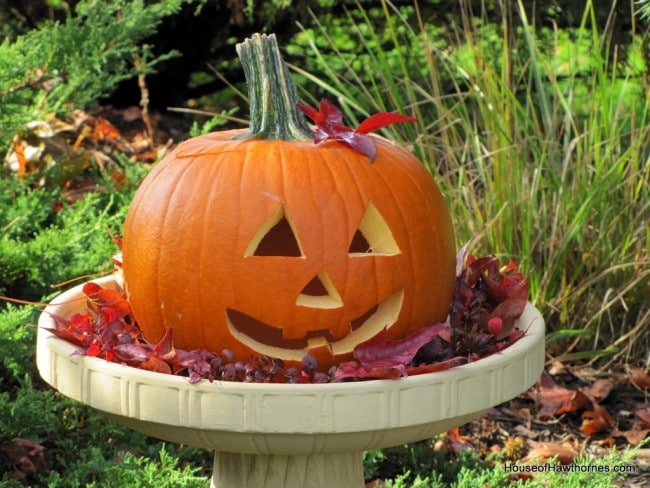 No fancy schmancy, artistically carved gourds at our house.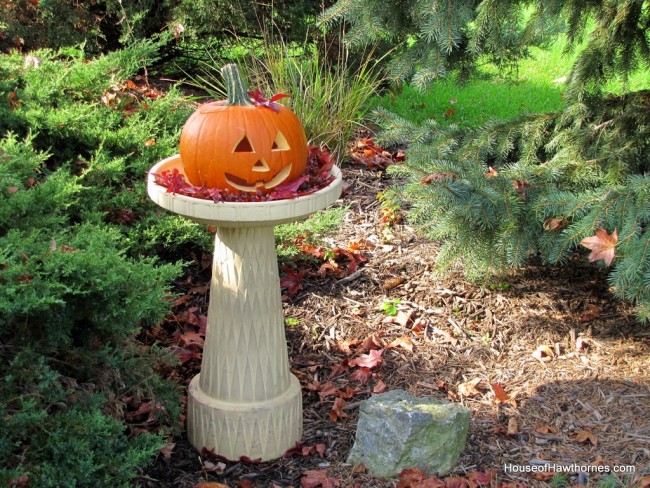 No pulling out the electric tools to carve spooky scenes. Just a knife, baby.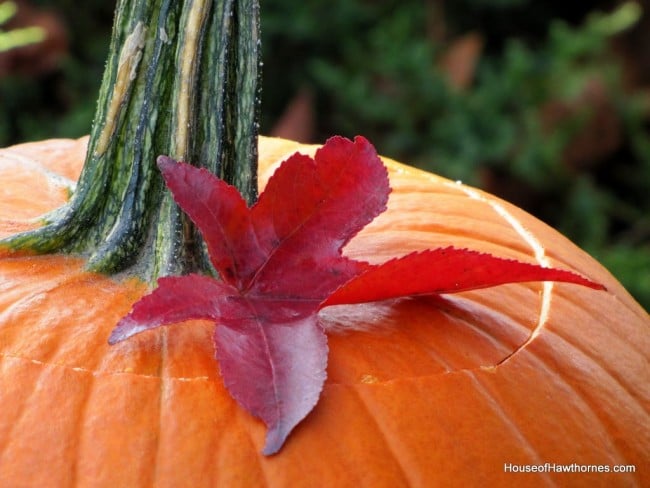 Nope, we go for the simple, yet effective triangle eyes and nose here.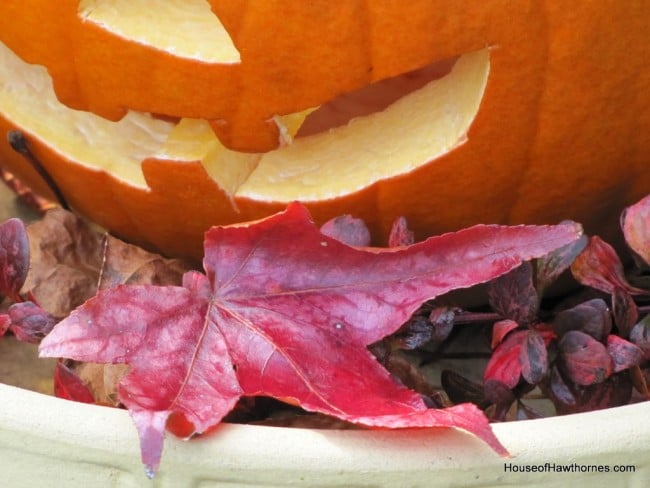 What says Happy Halloween more than that? Sometimes, traditionalism works just fine.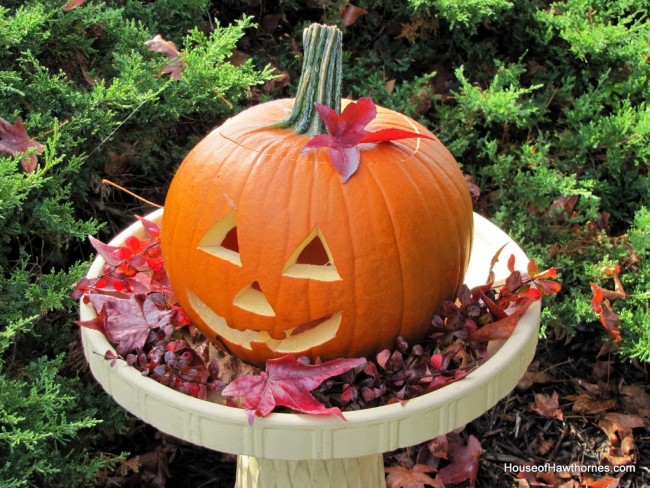 Wait, a pumpkin in a birdbath isn't traditional? You're kidding, right? I've always displayed my pumpkin in a birdbath since I've had a blog.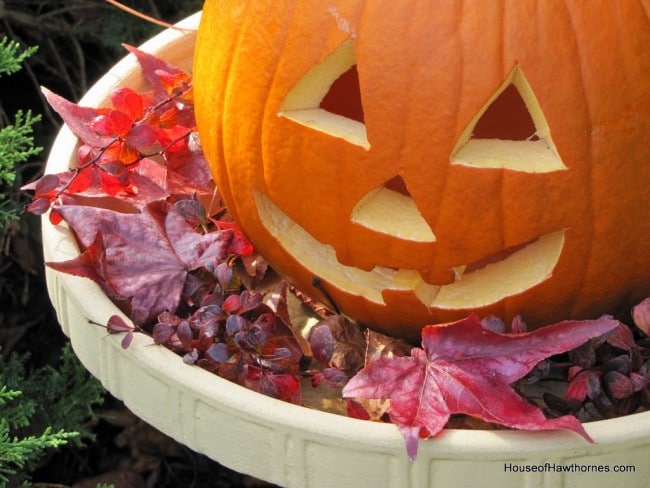 Well, I've got a date with a bag of miniature Snickers bars today. Better get started on that. Have a Happy Halloween!