Last week I showed you the chippy metal toolbox that I bought at the farm sale.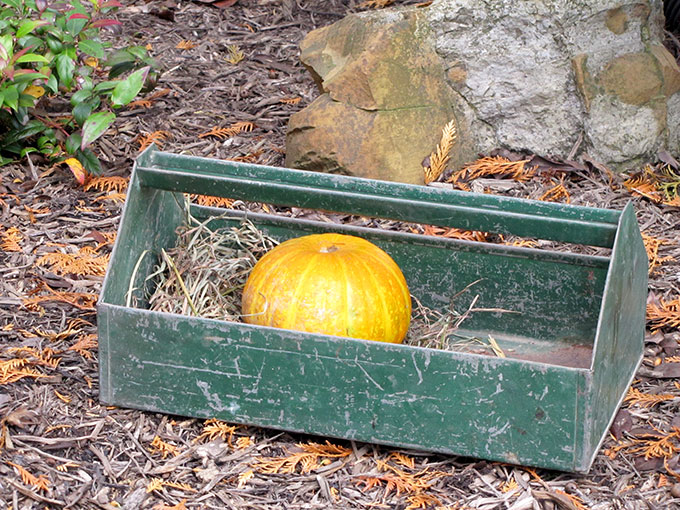 I didn't really know what I was going to do with it when I bought it, but I knew it probably wouldn't be for its original purpose.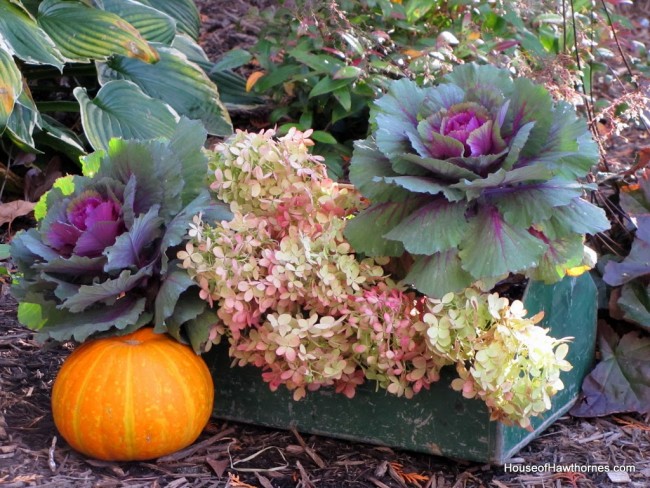 I spruced it up a little bit with some yummy hydrangea.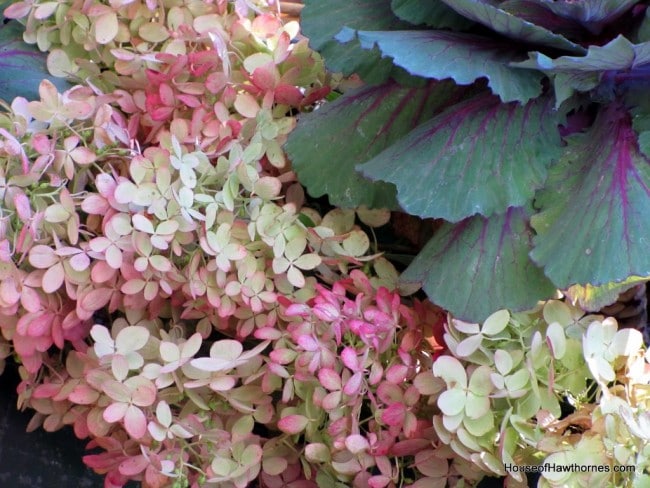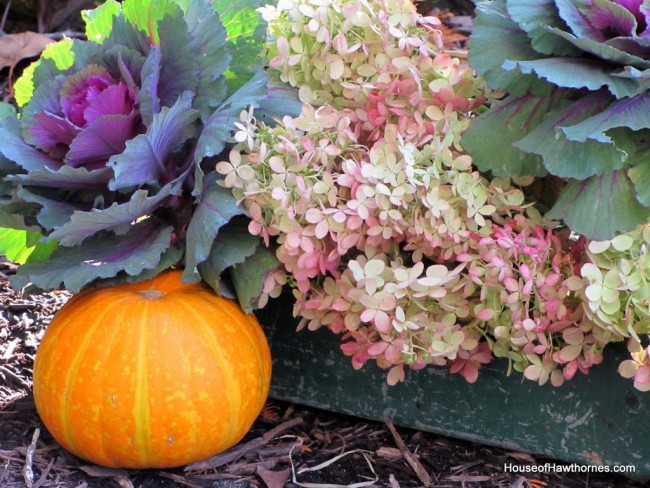 And I found some ornamental kale on clearance for $1.00 each. Or is it cabbage?
I'm not good with my vegetables.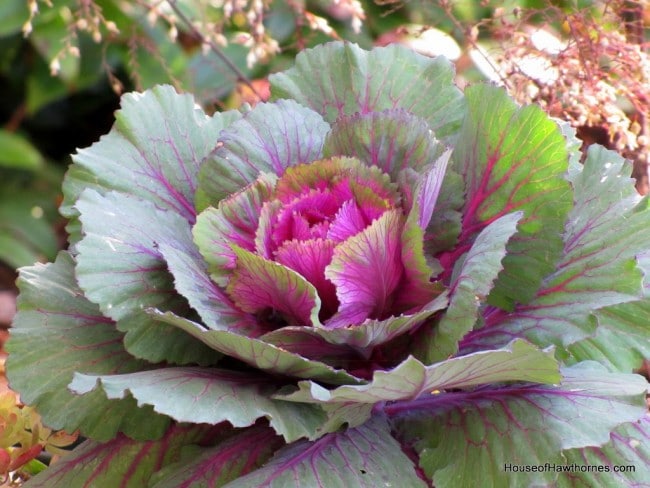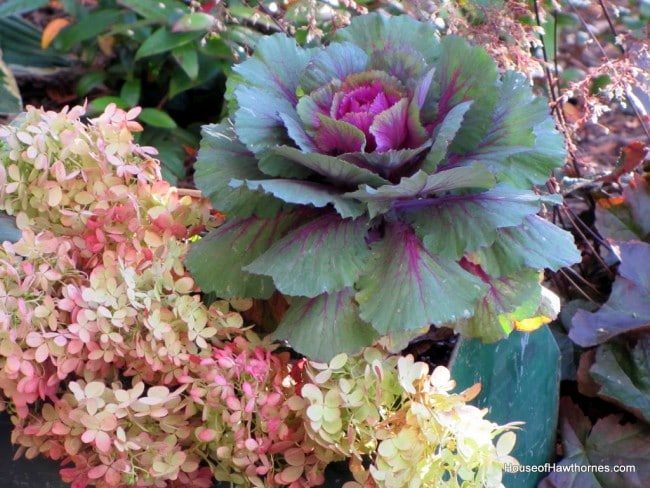 The pumpkin that came with the toolbox came in handy. Maybe Sears should run that promo - Buy a toolbox, get a pumpkin.
Why I never worked in marketing, I will never know. The marketing gurus know, I just don't know.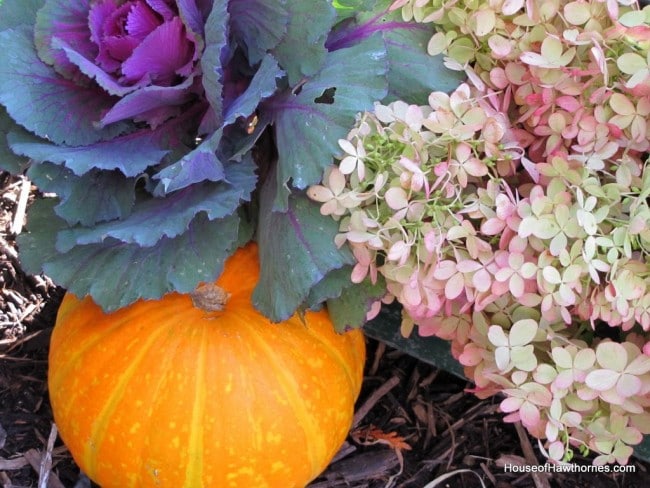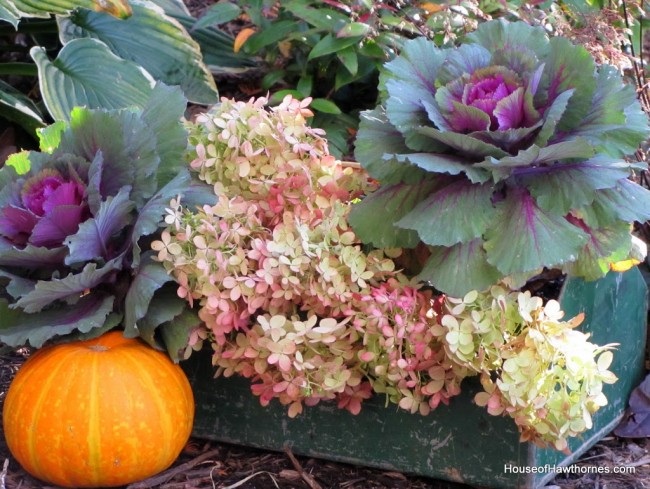 I am pretty sure my husband will think this is an embarrassingly girly way to use a toolbox, but hey, it's fall and I'm in a chippy toolbox frame of mind.
What do you think, should I chuck the flowers and just throw some wrenches and pliers in it?