I had not been to the thrift store for a long, long time. Generally, in the summer I concentrate on garage sales and in the winter I get my fix at the thrift stores. But garage sales are slowing down around here, so off to the local thrift store I went.
I saw this sitting on the top shelf in the brass section (even though it was just dirty, not brass) and I was drawn to it. Maybe it was the whole being "misidentified by outer appearances" thing that drew me in.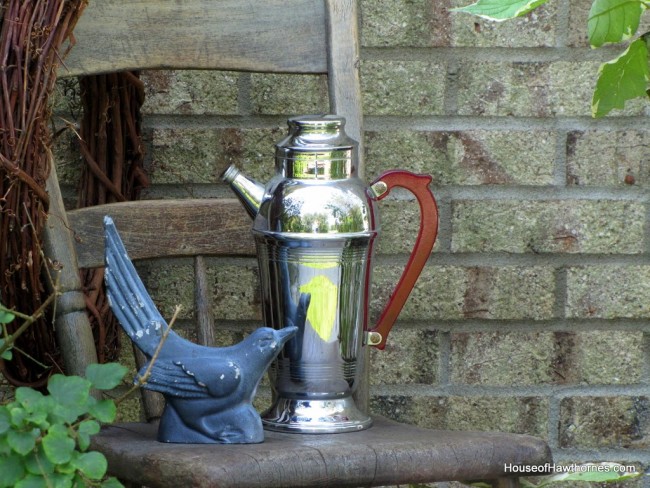 Or maybe because of this handle. OK, it was because of the handle. It looks like it's Bakelite.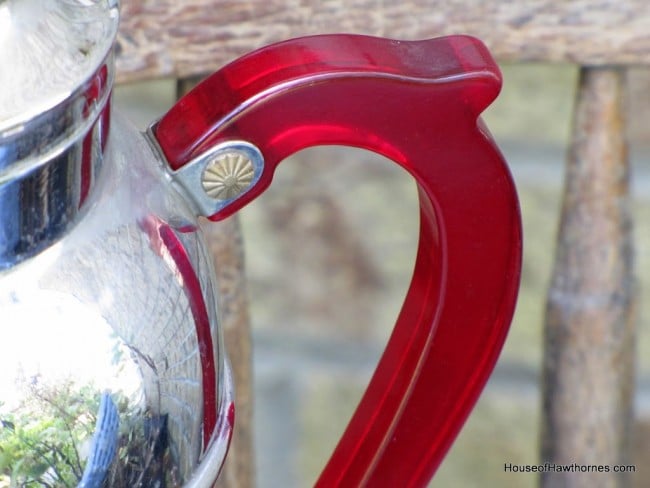 It has this weird pour spout. The cap on the spout unscrews and the spout has a strainer type thing in it.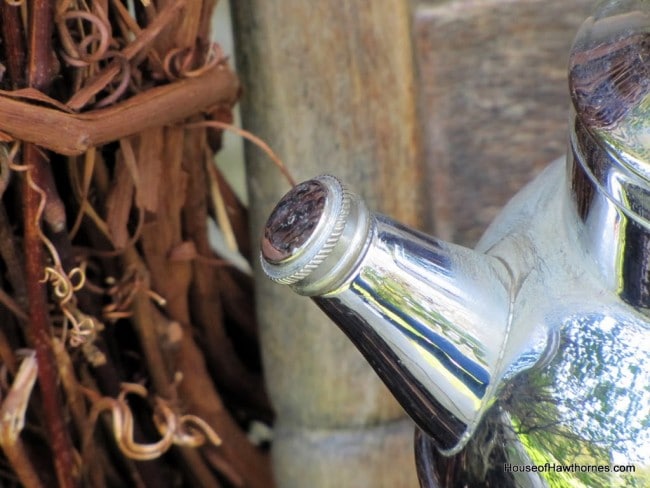 So the question is: Would you buy something that you have no idea what it is, based on the fact that it may have a Bakelite handle?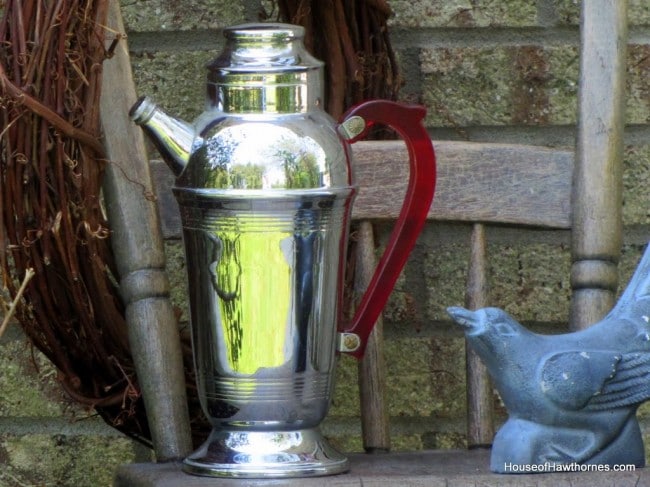 Is this normal thrift store behavior? Or is this the start of my life as a hoarder?
FYI - after bringing it home and Googling it, I found that it is a cocktail shaker. Haven't made a cocktail in many years. Correction - have not made a cocktail that needed a shaker EVER. (And I was a bartender at one point - not a lot of college students were drinking martinis in those days).

If I told you it was only 90 cents, would you have bought it then?