A few weeks ago I showed you the galvanized toolbox that I picked up at a garage sale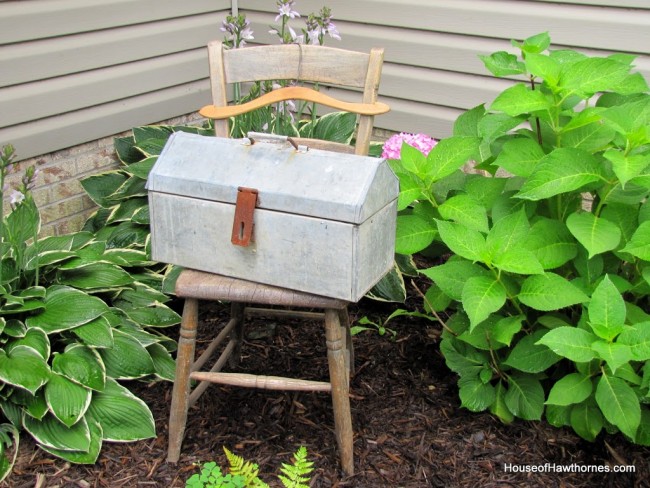 that I turned into a planter.

So I had to show you an update on the impatiens. We bloggers just love to show updates!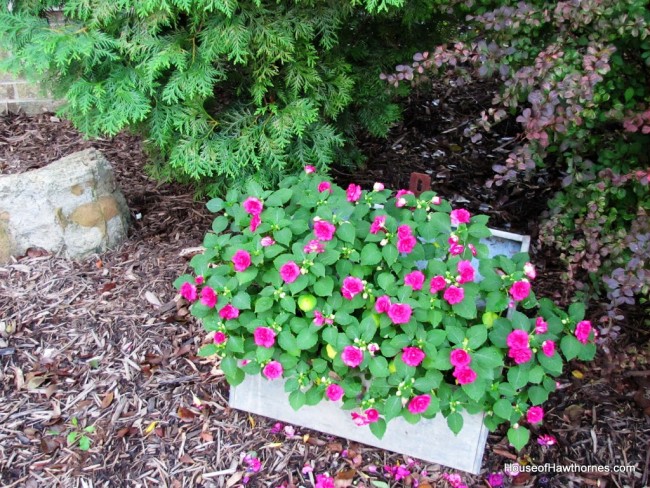 They went through a very boring phase where they grew, but had no flowers. But finally they are looking lush and bushy.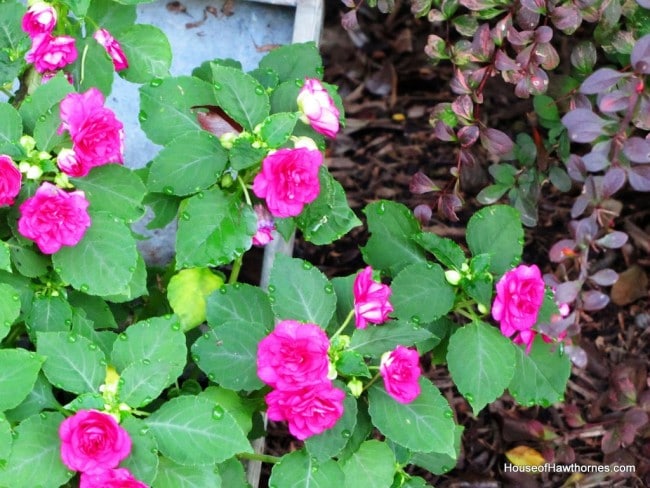 Problem is that I am just about ready to start decorating for fall, so I will probably trade them out for mums pretty soon. Neon pink just doesn't say fall to me.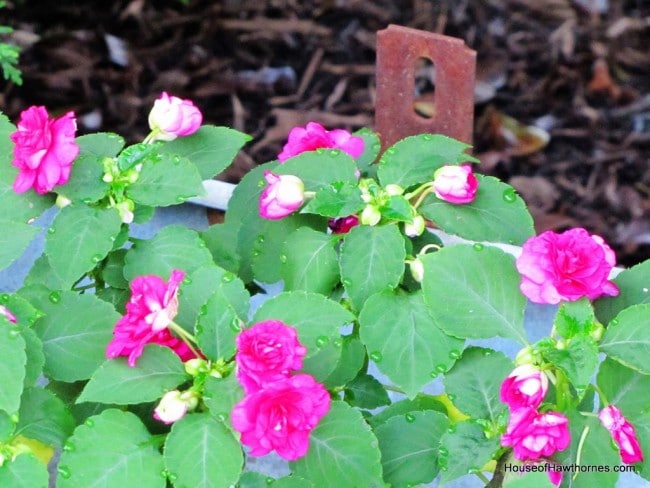 In this part of the country, impatiens and other summer plants can live well into October. So it's always a huge gut-wrenching dilemma for me as to when to go ahead and throw out the summer bloomers.
Do you have this problem too? Or do I have to be gut-less and just yank those suckers out of there?
Linking with Saturday Night Special.