When I showed you my porch the other day, it occurred to me that you might be interested to see how I went about "designing" it.
Well it starts with a vision in your head. And then you put that vision down on a mood board. And then you go out shopping at all the high end stores looking for just the right accessories.
Screeeech . . .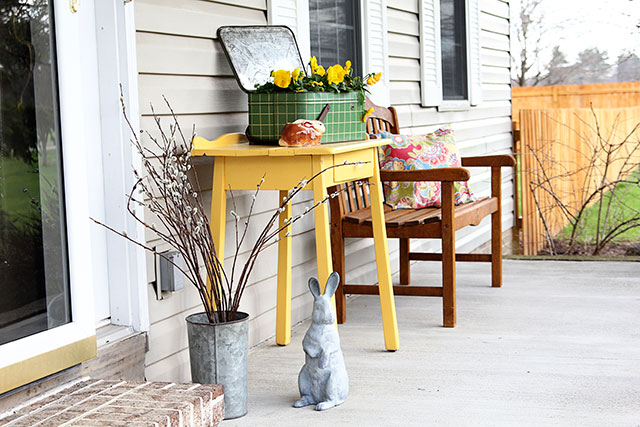 Maybe that's how Nate Berkus or Martha Stewart's crew does it, but I have my own little version of decorating that goes something like this:
Stand in your front yard in your pajamas and socks and scope out the scene.
Decide that you need a good heaping dose of color on the porch right about now. And maybe a piece of non-porch-like furniture.
Go back inside to change your socks, because walking in the yard with just socks on when you also have dogs is not a good move.
Dig around in the garage to find the table you have in mind.
Start to wonder if this table actually exists. Or are you remembering a table from one of your many thrifting dreams? Where is that stupid table?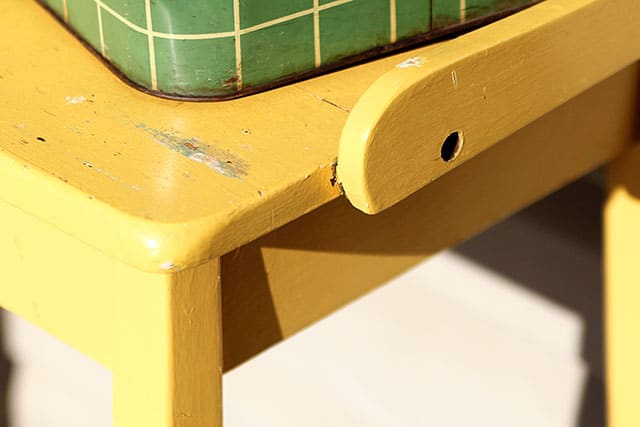 Do your best impersonation of a circus contortionist to extricate the table from the pile of furniture, chairs and garden junk which is at least 7 foot high.
Realize it would probably make the evening news if you were to be buried alive in a pile of your own junk. You do not want to be on the evening news.
Finally dig out the table and drag it to the front porch.
Drag it back off the front porch when you notice spider egg sacks hanging from the bottom of the table. And now from your left boob.
Remove said egg sacks. Both from the table and the boob. And try to get the image of baby spiders crawling around on your chest out of your mind.
Drag the table back up onto the porch.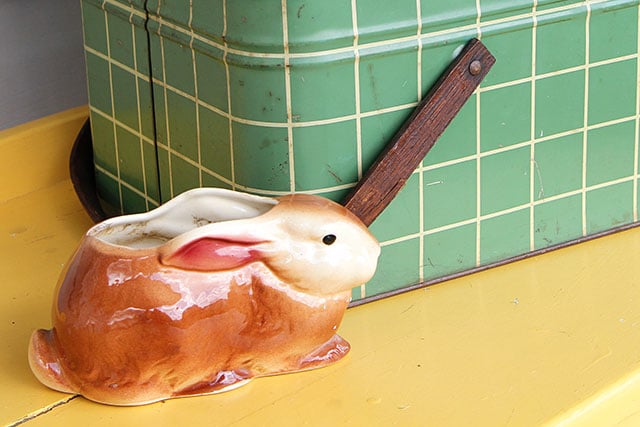 Go back to the garage to find one of your galvanized pails. Realize the particular pail you are thinking of is in the basement.
Traipse downstairs to find it in the basement.
Try to remember where you put your pussy willow branches from last year. Yes, they're in the space above the garage accessible only by a rickety pull-down-from-the-ceiling ladder.
Take your life into your own hands to climb the ladder of doom. What is the weight limit on this thing?
Retrieve the pussy willows and place them in the pail. Not sure it was worth the whole trip, but by golly, they are staying there now!
Grab your vintage metal picnic basket and put it on the table. Realize it needs a little something in it.
Run to local garden center and spend half an hour picking out the right mini-flat of pansies.
All yellow? All blue? Dark spot in the middle? Or all one color throughout the petals? What about a multi-colored pack?
Decide on all yellow mainly because it is the color closest to you when you notice the garden center workers are starting to point in your direction and giggle.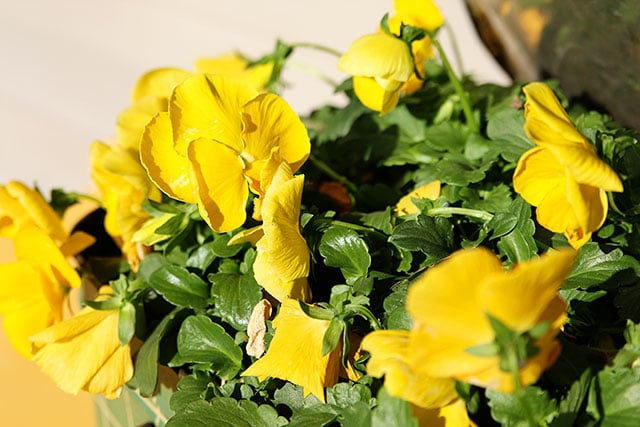 Plop pansies down in the picnic basket.
Grab the pillow covers that you had sewn previously and put them on your pillows.
Realize you forgot to measure the pillows before making the coverings. Decide it should be a law that all pillows sold are 18" square.
Think about re-sewing them. After regaining your sanity, decide that baggy pillows are "in" this year.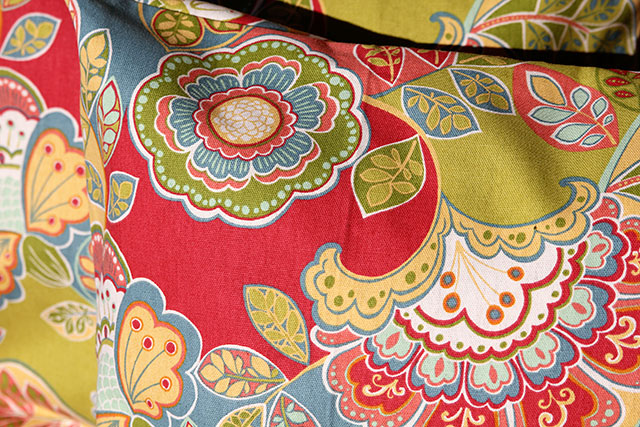 Decide you need something above the table.
Or do you?
Try a empty picture frame. Too small. What about a larger frame?
Practically trip over a green cabinet door on your way to return picture frame to picture frame pile. You do have a picture frame pile, don't you?
Decide green cabinet door can work.
Run to Home Depot to pick up eye screws in order to hang the cabinet door.
Spend half hour at Home Depot looking for eye screws. Who knew they were in the nuts and bolts section?
Wear your fingers down to the nubs screwing in eye screws.
Hang the door and decide it still needs something.
What about the black tray? Where is the black tray? Are you just imagining you own a black tray?
OK, found it in the basement. Now how to hang it? Not using eye screws, that's for sure.
Decide to use sticky backed Velcro. Thank God you actually have that at the house and do not have to make one more trip.
Wave to guy across the street when you realize he's been watching you.
Bad enough if it was a girl watching you, at least she might understand decorating, but you're pretty sure the guy is watching out of amusement/confusion.
Realize your doormat is shedding and you can longer read the word WELCOME on it. Looks totally out of place with your new fresh porch look.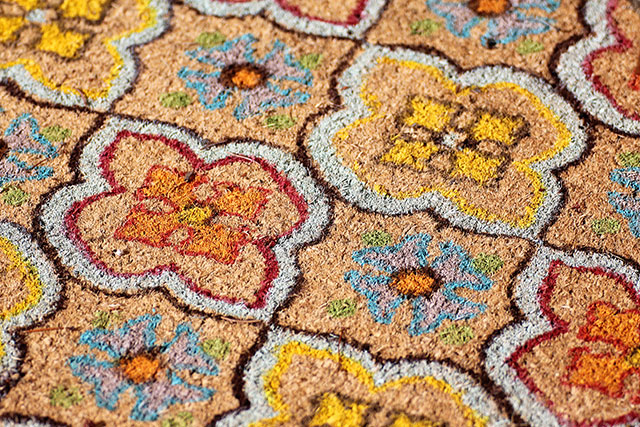 Run to Target to buy a new doormat. So much for no more trips.
Done.
32 miles on the car.
Boy, this decorating stuff is easy.
Oh, wait. Photos.
Off to find camera . . .