I wanted to do a little something different with my porch this spring.
Shake it up a bit.
Truth be told (and why in the heck wouldn't I tell the truth) I don't normally decorate the porch for spring per se.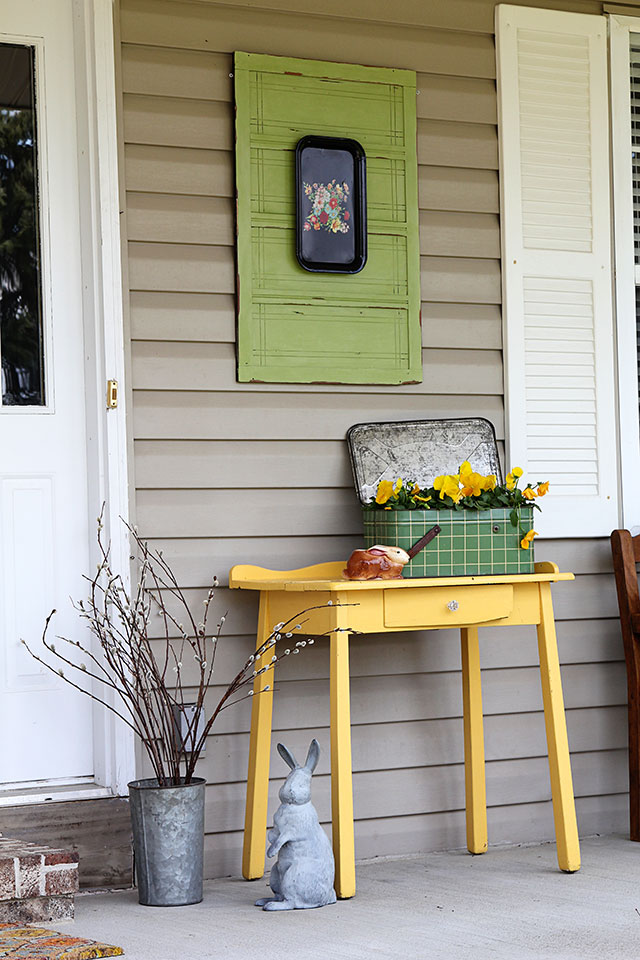 I'm normally a summer, fall and winter porch decorator. Or would that be porch-orator?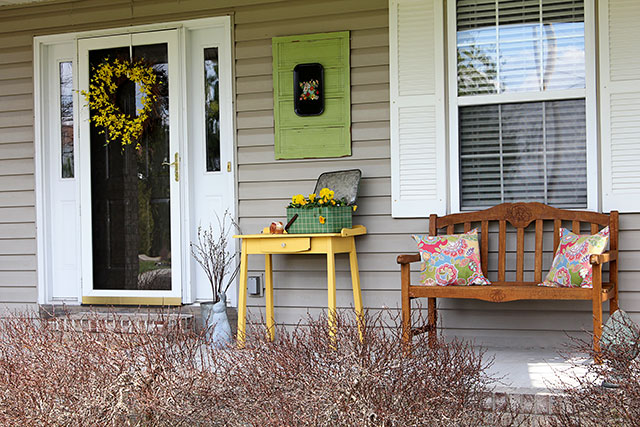 I mean, this is Ohio. Spring is sort of fleeting and sketchy. It's unpredictable.
But with the crummy winter weather we along with most of the country had, I was itching to get some color on the porch.
And what's more colorful than a bright yellow, all up in your face, spring has sprung, table!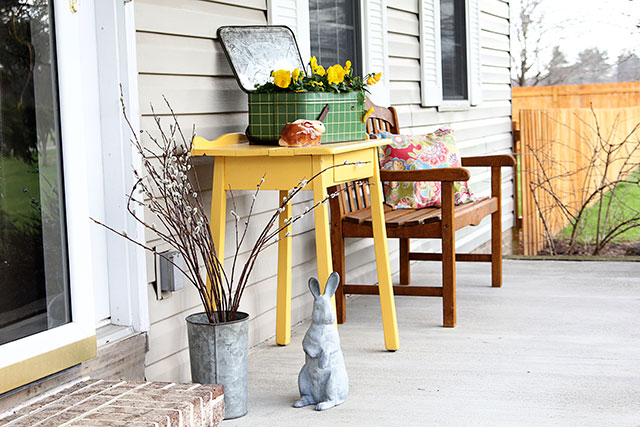 And a vintage metal picnic basket full of pansies.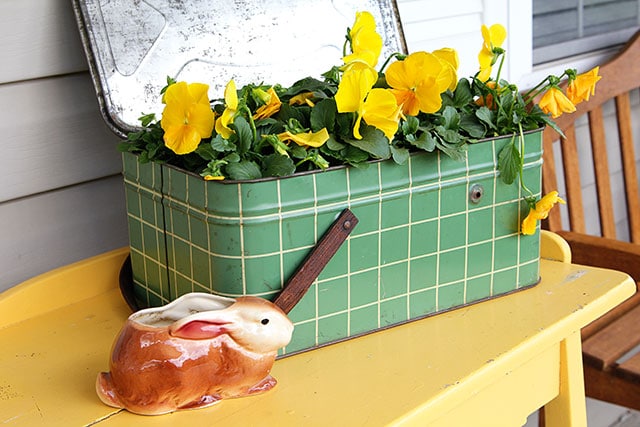 I hung my cabinet door that I had painted with green chalk paint on the wall.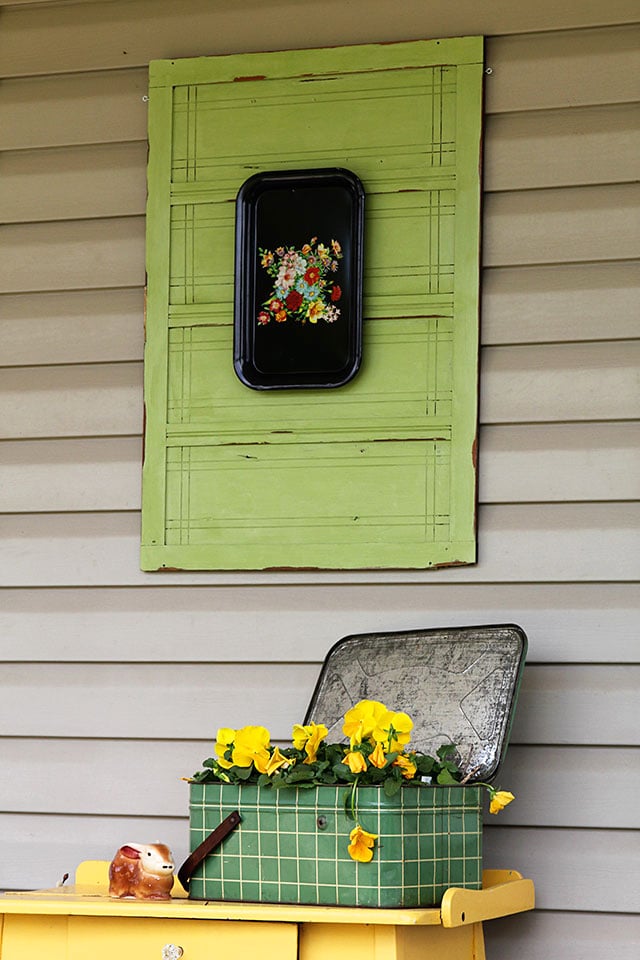 And added a thrifted tray for added interest. At least I hope it adds interest?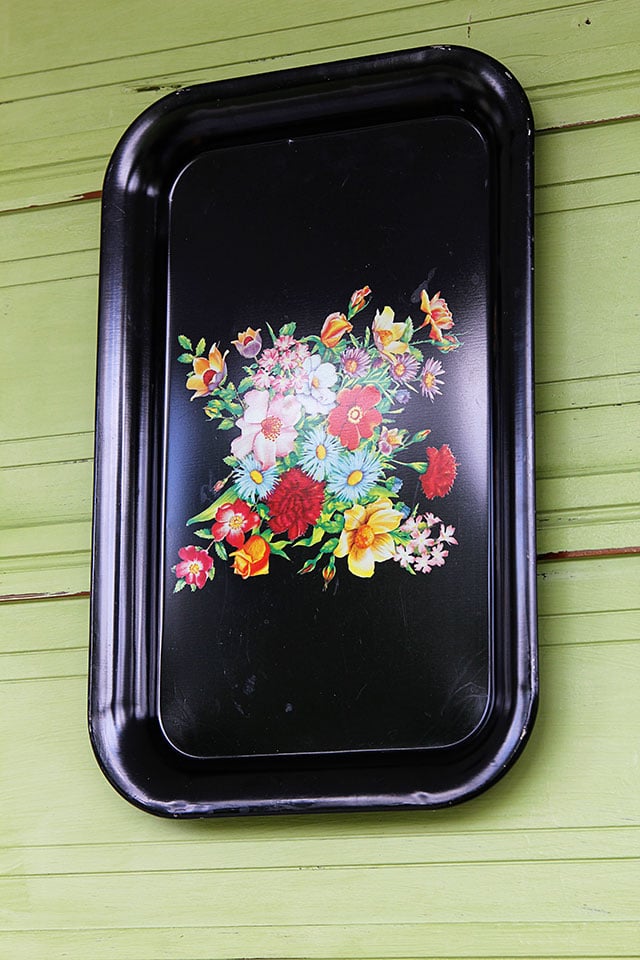 I had made these pillow coverings a few weeks ago and sort of forgot to measure the pillows before I started sewing.
I know. That is a pretty obvious step to overlook.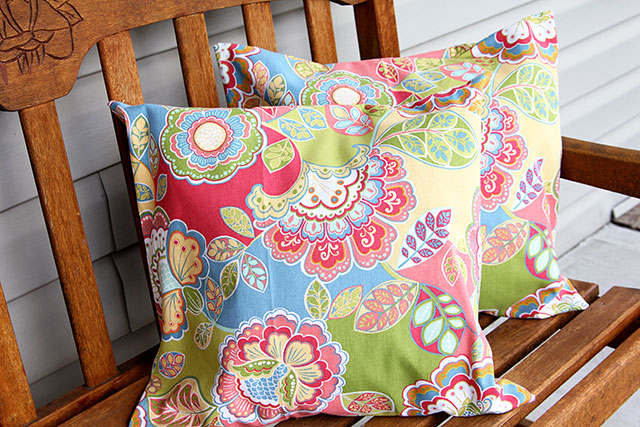 So they are a little baggier than I would like, but the chances of me actually re-sewing them are slim to none. Hopefully baggy pillows will be the new "in" look this year.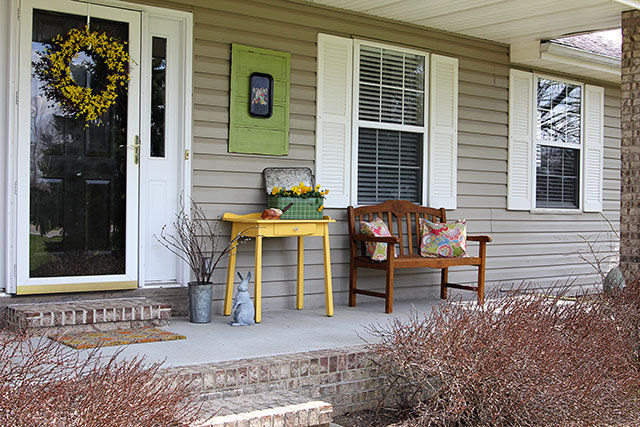 P.S. - look what finally made an appearance in my yard this year. I have neighbors down the street that have had their daffs up for weeks. Not sure what's wrong with these slackers.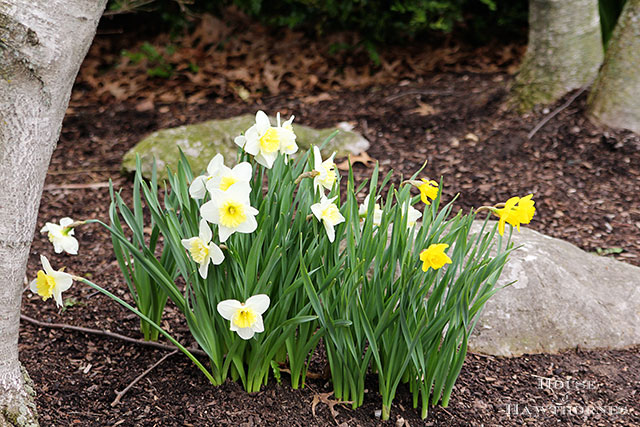 Do you have your porch decorated for spring? Or do you wait for summer? Or do you just throw a wreath on the door and call it a day?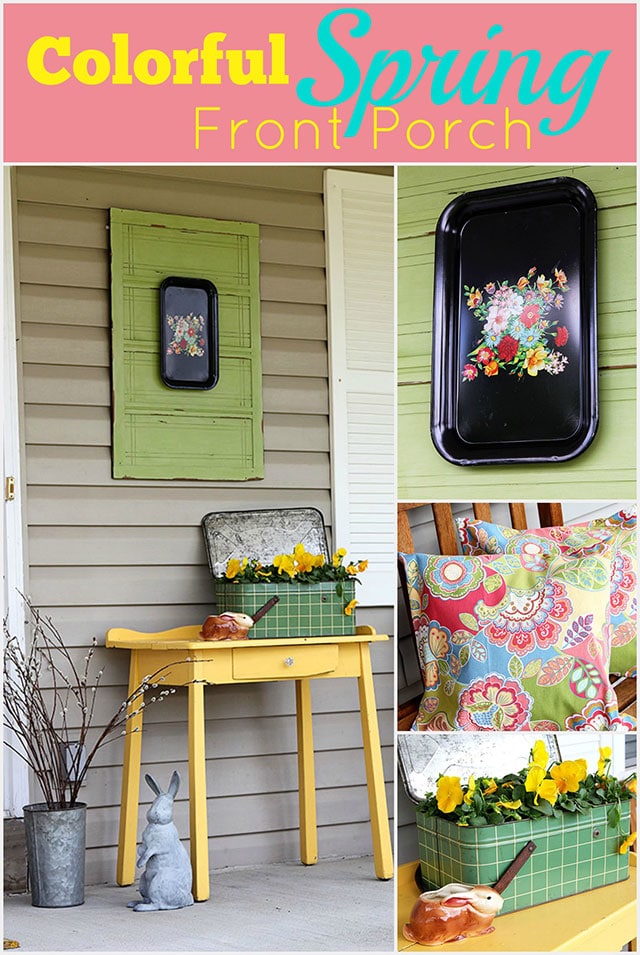 Other Post You May Enjoy:
Colorful Flower Container Ideas
Creative Garden Containers For Your Porch