I had been looking for an inexpensive piece of furniture to use in my basement family room for a display area and extra storage.
So when I saw this piece on Craigslist for only $25.00 I bought it.
Hey, it's not pretty now, but I knew I could work with it.
It is the typical 1980's little girl's bedroom hutch with 1980's paint.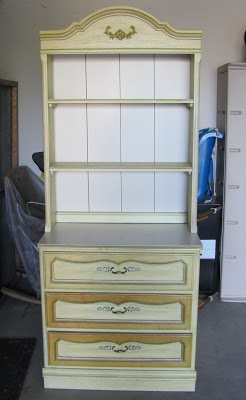 Not sure why the two bottom drawers were a slightly different color than the rest of the hutch, but for the price I wasn't being picky.
Oh, and I didn't notice it until the drive back to my house, but the old owners were smokers. Heavy smokers. Very heavy smokers. So lesson learned - sniff before you buy.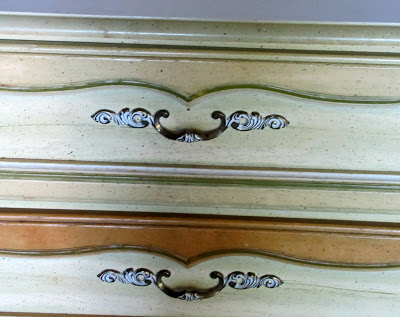 It has a cute little flower embellishment at the top.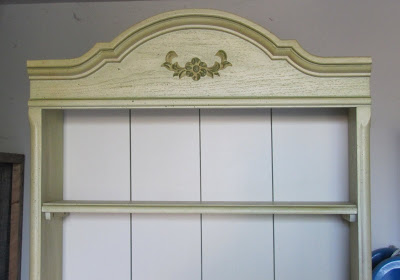 I used Murphy's Oil Soap to clean it. Then went over the entire piece with vinegar to try to eat up the smoke odor. And as a last step before painting I used Krud Kutter Pre-Paint Cleaner to clean it one more time and degloss it.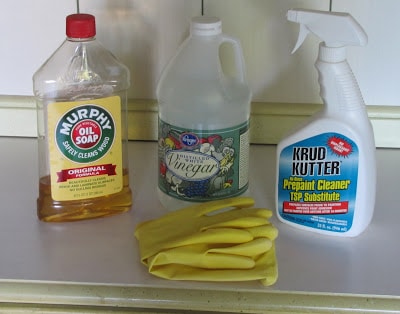 I went to Home Depot with a thoughts of possible colors swirling in my mind. I could be safe and paint it off-white or black. But that would be predictable and a little boring. I really wanted to paint it a french blue, but since my family room walls are yellow and I have some red accents, the blue wasn't going to work too well.Since I've been in a green phase, I decided to go that route. I looked at the Martha Stewart colors and decided on Bay Leaf (MSL105) as the main color.I found it interesting that when I took my color chip to the paint mixing desk, they immediately said "but, you don't want that in the Martha paint, you would want that in the Behr paint right? Behr is a much better paint." Uh, I guess I'll go with the Behr then. Does Martha know they are swaying people away from her paint products?
I bought the semi-gloss Behr Premium Plus Ultra which is primer and paint all in one. I'm on the fence if the primer/paint combo was the way to go though. Now, it took me two coats to paint the piece, but there was no way in the world that only one coat would have ever covered it. Not even close. I was just thinking for the price and that fact that it had primer and paint in one that it may cover fairly well with one coat and then I would throw a second coat on to even it out. And it just wasn't that great of coverage on the first coat.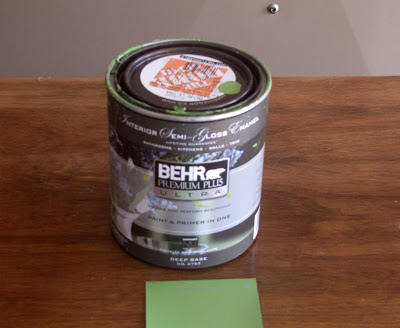 When I bought the color for the hutch area, I did go with the Martha paint because I bought one of her tester bottles from the chip display area. I went with Sharkey Gray (MSL 240) because it was the only one that was close to a cream color in the tester bottles. It was more than enough paint to do the area I wanted it for.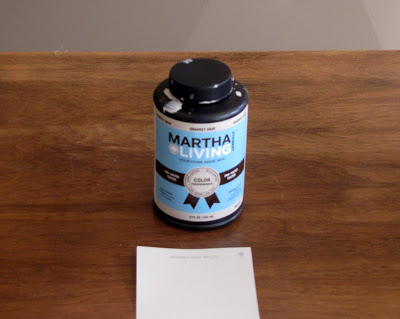 I used Rustoleum's Oil Rubbed Bronze to spray paint the handle pulls. I had to get rid of that nasty gold and white on those handles.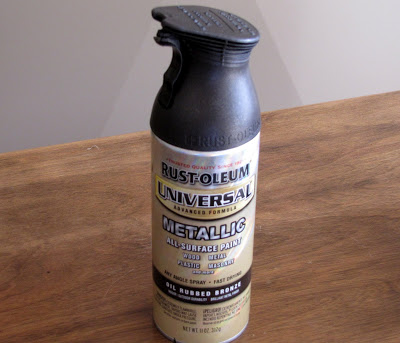 And the finished project!!!!!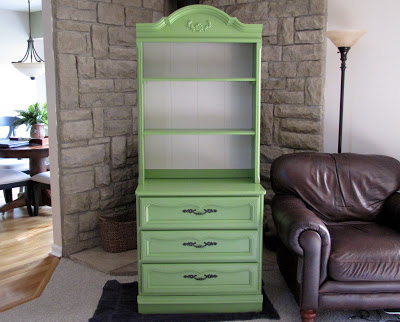 I think the green really brightened it up and brought it into this century.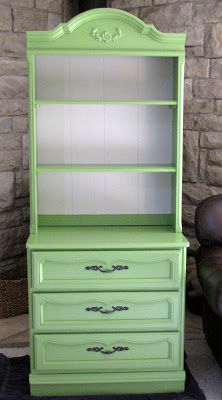 And look at the little flower detail. It's not as obvious as it was previously, but sometimes classy and understated is best.
The top on these old pieces can either be used for a bookcase or display area.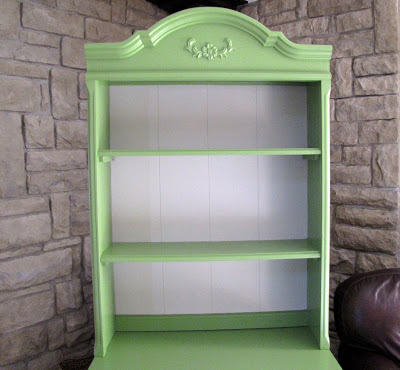 The bottom will be great for storage of tablecloths (once I get the smoke smell 100% out of this).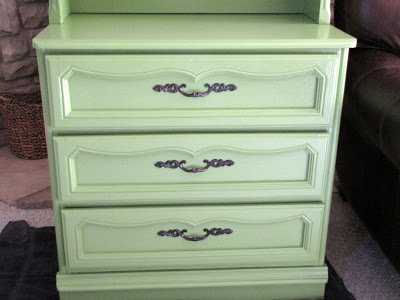 She's so pretty now.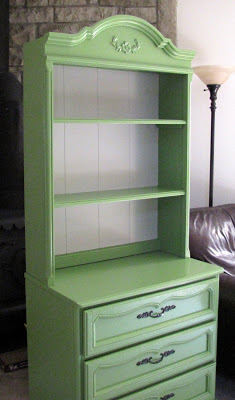 And look how cute she is with some accessories added to her.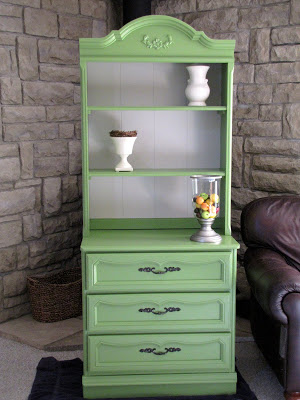 BEFORE
AFTER